The National Highway Traffic Safety Administration has expanded the number of vehicles and manufacturers covered by a warning about air bags. Ten automakers and almost 8 million vehicles are covered.
The agency is urging owners to get air bags repaired due to the potential danger to drivers and passengers. NHTSA says inflator mechanisms in the air bags made by Takata Corp. can rupture, causing metal fragments to fly out when the bags are deployed.
On Monday the agency included 4.7 million vehicles on a list. But Wednesday it added multiple models and removed about 133,000 older General Motors cars that were put on the list by mistake. NHTSA says the number of vehicles could still change because some may have been double-counted.
The agency is urging people in high-humidity areas such as Florida, Puerto Rico, Guam, Saipan, American Samoa, the U.S. Virgin Islands, Hawaii and "limited areas near the Gulf of Mexico in Texas, Alabama, Mississippi, Georgia and Louisiana" to get their cars repaired quickly.
The safety agency urges owners to use their vehicle identification number on manufacturer sites to see if vehicles are have been recalled by the manufacturer.
Here's the latest list of models:
BMW:
Total affected: 627,615
Models: 2000 to 2005 3 Series Sedan, 2000 to 2006 3 Series Coupe, 2000 to 2005 3 Series Sports Wagon, 2000 to 2006 3 Series Convertible, 2001 to 2006 M3 Coupe and M3 Convertible.
Chrysler:
Total affected: 371,309.
Models: 2003 to 2008 Ram 1500, 2005 to 2008 Ram 2500, 2006 to 2008 Ram 3500 and 4500, 2008 Ram 5500, 2005 to 2008 Dodge Durango, Dodge Dakota, and Chrysler 300; 2007 to 2008 Chrysler Aspen.
Ford:
Total affected: 58,669 (Field service campaign)
Models: 2004 Ranger, 2005 and 2006 GT, 2005 to 2007 Mustang.
General Motors:
Total affected: About 10,000
Models: 2003 to 2005 Pontiac Vibe made by Toyota, 2005 Saab 9-2X made by Subaru.
Honda:
Total affected: 5,051,364
Models: 2001 to 2007 Accord, 2001 to 2005 Civic, 2002 to 2006 CR-V, 2003 to 2011 Element, 2002 to 2004 Odyssey, 2003 to 2007 Pilot, 2006 Ridgeline, 2003 to 2006 Acura MDX, 2002 to 2003 Acura TL/CL, 2005 Acura RL.
Mazda:
Total affected: 64,872
Models: 2003 to 2007 Mazda6, 2006 to 2007 MazdaSpeed6, 2004 to 2008 RX-8, 2004 to 2005 MPV, 2004 B-Series Truck.
Mitsubishi:
Total affected: 11,985
Models: 2004 to 2005 Lancer, 2006 to 2007 Raider.
Nissan:
Total affected: 694,626
Models: 2001 to 2003 Maxima, 2001 to 2004 Pathfinder, 2002 to 2004 Sentra, 2001 to 2004 Infiniti I30/I35, 2002 to 2003 Infiniti QX4, 2003 to 2005 Infiniti FX35/FX45.
Subaru:
Total affected: 17,516
Models: 2003 to 2005 Baja, 2003 to 2005 Legacy, 2003 to 2005 Outback, 2004 to 2005 Impreza.
Toyota:
Total affected: 877,000
Models: 2002 to 2005 Toyota Corolla, 2003 to 2005 Matrix, 2002 to 2005 Sequoia, 2003 to 2005 Tundra, 2002 to 2005 Lexus SC.
Source: National Highway Traffic Safety Administration, automakers.
TO LEARN MORE ABOUT THE BENEFITS OF CAR WINDOW TINTING, ANSWERS TO FREQUENTLY ASKED QUESTIONS , MORE INFORMATION ABOUT AUTO GLASS TINTING IN CHICAGO, OR FOR A CAR TINTING QUOTE, CONTACT MIDWEST GLASS TINTERS 
 (847) 452-4818 or info@midwestglasstinters.net
REPOSTED BY  MIDWEST GLASS TINTERS – AUTO   FROM:  CNN MONEY
BMW Group is recalling 1.6 million of its popular 3 Series vehicles, making it the latest global automaker to issue a massive recall based on concerns over safety.
Last month the U.S. National Highway Traffic Safety Administration said seven automakers — BMW, Honda (HMC), Nissan (NSANF), Toyota (TM), Mazda (MZDAF), Chrysler andFord (F) – would be recalling vehicles to fix a possible safety defect in air bag inflators built by the Japanese firm, Takata.
Thousands of GM (GM) vehicles have also been recalled over similar Takata-built airbag problems.
The recall affects BMW cars manufactured between mid-1999 and mid-2006. The company said roughly 574,000 cars could be recalled in the U.S.
This follows a NHTSA investigation into six reports of airbag inflator ruptures that occurred in other vehicles, all of which happened in Florida and Puerto Rico. High levels of humidity are believed to contribute to the airbag problem. Over 7.9 million vehicles have been recalled globally due to the problem.
BMW said it had not received any reports about problems with its airbags.
Including an earlier announcement, BMW has now recalled about 1.8 million 3 Series vehicles over these airbag issues. Toyota, Honda, Nissan and Mazda have also recalled millions of vehicles related to issues with the Takata-made airbag inflators.
Takata said last month it would work with the automakers to replace the problematic parts in Puerto Rico, Florida, Hawaii, and the Virgin Islands — places that are known to have high humidity.
TO LEARN MORE ABOUT THE BENEFITS OF CAR WINDOW TINTING, ANSWERS TO FREQUENTLY ASKED QUESTIONS , MORE INFORMATION ABOUT AUTO GLASS TINTING IN CHICAGO, OR FOR A CAR TINTING QUOTE, CONTACT MIDWEST GLASS TINTERS 
 (847) 452-4818 or info@midwestglasstinters.net
REPOSTED BY MIDWEST GLASS TINTERS FROM:  YAHOO AUTOS/REUTERS
Honda Motor Co and other Japanese automakers on Monday recalled almost 3 million cars with potentially explosive air bags supplied by Takata Corp, bringing the total recall so far to about 10.5 million vehicles over the past five years.
The series of recalls cover both passenger-side and driver-side air bags, which the world's second-biggest automotive safety parts maker manufactured in 2000-02. The total ranks it among the five biggest recalls in the industry's history.
And the tally is expanding further as Honda and six other automakers also said on Monday they were recalling more vehicles in some high humidity regions in the United States, in what they called a "field action" at the request of the National Highway Traffic Safety Administration to replace Takata air bag inflators.
In the wider action, Honda said it was recalling about 2.03 million vehicles globally over potentially flawed Takata air bag inflators made in 2000-02 with a risk of exploding and shooting out shrapnel at drivers and passengers, expanding a recall from April 2013. It cited how explosive material used to inflate Takata passenger-side air bags had been handled and processed in 2000-02 at plants in the United States and Mexico.
Nissan said it would recall 755,000 vehicles worldwide, while Mazda said it would call back 159,807 vehicles, both also expanding April 2013 recalls.
Takata Chief Executive Officer Shigehisa Takada and Chief Operating Officer Stefan Stocker said the company was working with safety regulators and car makers. "We will aim to further strengthen our quality control system and work united as a company to prevent problems from happening again," they said in a statement.
A Takata spokeswoman said it was unclear what the financial impact of the recalls would be, but last year's recalls cost the supplier $300 million. The 2013 recalls were intended to close the book on a problem that emerged as early as 2007 and has been linked to two deaths.
Separately, Honda, Toyota, Nissan, Mazda, Ford, Chrysler and BMW said they are conducting regional recalls in the United States to replace Takata air bag inflators in certain vehicles in high humidity regions of Puerto Rico, Florida, Hawaii and the Virgin Islands. Most of the companies said NHTSA had determined the regions affected, when asked why other humid areas were not covered.
However, Honda is also recalling affected vehicles in Alabama, Georgia, Louisiana, Mississippi, South Carolina and Texas.
Ford said it was recalling 58,669 vehicles, including certain 2005-2007 model Mustang cars, 2005-2006 model GTs and 2004 Ranger pickup trucks. Mazda said the recall affects about 34,600 vehicles, including 2003-2006 Mazda6, 2004-2008 RX8 and 2006-2007 MazdaSpeed6 cars, and 2004 MPVs. None of the other automakers have determined the number of vehicles affected.
NHTSA did not have an immediate comment.
Nissan said it is determining which models are affected by the recall. A Chrysler spokesman said the 2006 Dodge Charger was the affected model but the scope beyond that has not been determined. BMW said 2001-2006 model year 3 Series cars were affected, while a wide range of Honda models were covered.
TURNING OFF AIR BAGS
The recalls come as General Motors is under scrutiny over why it took more than a decade to discover a faulty ignition switch linked to at least 13 deaths.
Monday's global recalls by Honda, Mazda and Nissan follow Toyota's recall last week. Prior to Monday, the four Japanese car makers and BMW had recalled 7.6 million vehicles equipped with potentially defective air bags.
Short of Takata replacement parts, the automakers said they would turn off air bags in Japan as customers bring recalled vehicles into dealerships – judging that an inoperable passenger side air bag is safer than a potentially defective one.
In the United States, NHTSA opened a probe earlier this month on whether Takata inflators made after 2002 are prone to fail, and whether driving in high humidity contributes to the risk of air bag explosions.
In a June 11 letter to the NHTSA, Takata said it would support "regional campaigns" to replace certain driver-side air bag inflators made between January 2004 and June 2007, as well as certain passenger-side inflators made between June 2000 and July 2004. Takata said it will support the replacement of those inflators in vehicles in high humidity areas of Puerto Rico, Florida, Hawaii and the Virgin Islands.
But it did not admit that there is any "safety defect" in the air bags, saying information currently available does not indicate that.
Among previous large-scale global recalls, about 14 million Ford vehicles were affected over a 10-year period to 2009 over a faulty cruise control deactivation switch. From 2009, Toyota recalled more than 9 million vehicles related to unintended acceleration and, in 2012, recalled more than 7.4 million vehicles to fix power window switches
TO LEARN MORE ABOUT THE BENEFITS OF AUTO GLASS TINTING, ANSWERS TO FREQUENTLY ASKED QUESTIONS OR FOR A CAR TINTING QUOTE, CONTACT MIDWEST GLASS TINTERS 
 (847) 452-4818 or info@midwestglasstinters.net
REPOSTED BY MIDWEST GLASS TINTERS FROM:  YAHOO AUTOS / CONSUMER REPORTS
While car brand reputation can be a strong influence on purchase decisions, such perceptions can be misleading. The reality is, every brand offers models that perform across a spectrum, with some clearly better than others.
As we see in our annual Car Brand Perception survey, how consumers view brands can often be a trailing indicator and not reflect the current reality. To further illustrate this point, we have compiled a list chronicling the best and worst models by brand based on our overall test scores.
The test performance variation differs from brand to brand, with some brands' worst model being still doing rather well, while others span a wide range, making any generalities quite misleading. Take Audi, for example. Even its worst model, the A5, scores a 74 (out of 100) and meets our performance standards, safety, and reliability criteria to be Recommended. Meanwhile, the best Jeep is the Grand Cherokee Limited. It earns 77 points in our tests, only three points more than the worst Audi. But the Jeep Wrangler Unlimited marks the low point in our current ratings, scoring only a 20. The gap between best and worst can be even broader. Chevrolet, for instance, spans from the Impala (95) to the Spark (36).
The list below includes all brands for which Consumer Reports has tested at least three different models recently, thereby excluding Land Rover, Mini, Ram, Smart, and Tesla.
| Make | Best | Worst |
| --- | --- | --- |
| Acura | Acura TSX (4-cyl.) | Acura RLX Tech |
| Audi | Audi A7 3.0 TDI | Audi A5 Premium Plus (2.0T)* |
| BMW | BMW 328i | BMW 750Li* |
| Buick | Buick Regal Premium I* | Buick Encore Leather |
| Cadillac | Cadillac XTS Premium | Cadillac SRX Luxury |
| Chevrolet | Chevrolet Impala 2LTZ (3.6) | Chevrolet Spark 1LT |
| Chrysler | Chrysler 300 (base, V6) | Chrysler Town & Country Touring-L |
| Dodge | Dodge Durango Limited (V6) | Dodge Journey Limited (V6) |
| Fiat | Fiat 500 Abarth | Fiat 500L Easy |
| Ford | Ford Fusion SE Hybrid | Ford Fiesta SE sedan |
| GMC | GMC Sierra 1500 SLT (5.3L V8) | GMC Terrain SLE1 (4-cyl.) |
| Honda | Honda Accord LX (4-cyl.) | Honda Insight EX |
| Hyundai | Hyundai Sonata Limited (2.0T) | Hyundai Accent GLS sedan |
| Infiniti | Infiniti Q70 (M37, V6) | Infiniti QX80 (QX56) |
| Jaguar | Jaguar XJL Portfolio* | Jaguar XK Convertible* |
| Jeep | Jeep Grand Cherokee Limited (V6) | Jeep Wrangler Unlimited Sahara |
| Kia | Kia Cadenza | Kia Rio EX hatchback |
| Lexus | Lexus LS 460L | Lexus IS250 (AWD) |
| Lincoln | Lincoln MKZ Hybrid | Lincoln MKS (base, 3.7) |
| Mazda | Mazda MX-5 Miata Grand Touring | Mazda2 Touring |
| Mercedes-Benz | Mercedes-Benz E250 BlueTec (AWD) | Mercedes-Benz CLA250 |
| Mitsubishi | Mitsubishi Lancer Evolution GSR | Mitsubishi iMiEV SE |
| Nissan | Nissan 370Z Touring coupe | Nissan Versa SV sedan |
| Porsche | Porsche Boxster 2.7 | Porsche Cayenne (base, V6) |
| Scion | Scion FR-S | Scion iQ |
| Subaru | Subaru Forester 2.5i Premium | Subaru Tribeca Limited |
| Toyota | Toyota Camry Hybrid XLE | Toyota FJ Cruiser |
| Volkswagen | Volkswagen Passat SEL Premium (V6) | Volkswagen Beetle 2.5L (MT)* |
| Volvo | Volvo S60 T5* | Volvo XC90 3.2 |
FOR  AN AUTO WINDOW TINT QUOTE, CONTACT MIDWEST GLASS TINTERS   -
 (847) 452-4818 or info@midwestglasstinters.net
REPOSTED BY MIDWEST GLASS TINTERS FROM: MOTORAMIC

Quality is something we all want when it comes to cars, especially older used ones. But how do we get it?
I have been studying this question in one form or another for nearly 14 years now. I began my automotive career as a car dealer, buying and selling hundreds of vehicles a year. As time went on, I became an auto auctioneer, a remarketing manager and a part-owner of a wholesale auto auction.
I saw thousands of cars come and go through the auction block during the course of each year, and as my worked changed, so did my understanding of quality. The overwhelming majority of the time, cars and trucks considered reliable in their early days would draw the strongest bids. But it wasn't always true; I observed some models experience costly transmission failure just as the odometer rolled past the 100,000-mile mark, while others would exhibit everything from blown head gaskets, to chronic rust issues to inoperative battery packs for hybrid vehicles.
Well-respected publications such as Consumer Reports and J.D. Power & Associates do an outstanding job finding defect trends among new and slightly used vehicles. However, once that specific vehicle is sold by the survey participant, there's no access to the history of the vehicle. As the average car owner over the last decade has typically kept their vehicle for approximately five to six years, a lot of data has disappeared.
Because there is no tracking service covering the problems in these vehicles, the 10-year-old vehicle that everyone assumed had great reliability will at times have terrible issues. Who knew? No one really. Consumer Reports' database goes back 10 years, but the average car and truck is now 11.4 years old.
So I decided to test my guesses about used vehicles by using data from auto auctions and the problems dealers themselves disclose. As a frequent buyer and seller, I started my study with what I consider the key quality question for most car owners: "At what point does my car become so undesirable that I am willing to accept a wholesale used price for my vehicle?"
Trade-ins are a great measurement of that emotional question. Most consumers who trade their vehicle will get a price hundreds to thousands of dollars less than retail. Car dealers not only know the wholesale market, they know the retail market as well, and are often able to get cars repaired for a lot less than most car owners.
This isn't always the case. Clean cars can sometimes be traded-in at a retail price, and then financed to a sub-prime car buyer for even more money. Dealers who specialize in a given car brand are usually more effective in marketing and selling that specific name, and they also get a greater share of trade-ins from the brand — along with a better selection of clean vehicles.
To remove this bias, I decided to gather data on trade-ins sent to wholesale auctions by large used-car retailers such as Carmax, J.D. Byrider, Drivetime, and other regional used-car retailers that don't cater to a single automaker. This way there wouldn't be an over-representation of a given brand. I also employed the help of Nick Lariviere, a statistician capable of creating visuals that would make all this real-world used car data easy to understand.
One year and nearly 300,000 vehicles later, we have developed a new quality index that you can find here. For now, we are focusing on brands and models. As the study continues to pool more vehicles, we'll gradually introduce specific model year data, and even powertrain combinations, so that used car buyers can figure out where to find that older used vehicle that has truly earned its quality reputation.
So what out there is truly low quality? As far as those cars with the highest defect level at trade-in time, here are the 10 worst:
10. Volkswagen New Beetle(automatic transmission issues and cheap interior components; diesel models with 5-speed manuals are by far the best powertrain option.)
9. Mazda 626 (automatic transmission issues, all models.)
8. Lincoln Aviator (a gussied-up, unpopular Ford Explorer that had unique sensor and software issues which negatively impacted the overall powertrain and electronics.)
7. Jaguar S-Type(Extensive transmission and engine issues on all V-6 and V-8 models. Along with Limited edition models with ungodly replacement costs.)
6. Lincoln LS (Same basic powertrain as the Jaguar S-Type with nearly identical results.)
5. Mazda Millenia (Engine issues, transmission issues and cheap interiors that just don't wear well.)
4. Land Rover Discovery (Expensive parts. Expensive powertrains. Electronics that are apparently the spawn of Beelzebub.)
3. Mini Cooper(Bad transmissions that are unusually expensive to replace. Cheap interior parts. Cheap hydraulics.)
2. Land Rover Freelander(A cost-cutting exercise that went way past the bone.)
And a true shocker, the single worst used vehicle at the wholesale auctions when it comes to overall defect rate at trade-in time is….
1. Mazda CX-7 (Engine issues on these vehicles are legion with nearly a third of these vehicles sold with "Engine needs service" announcements at the auctions.)
No list can be perfect, and it wouldn't be right if I didn't offer at least a couple of important caveats here. There are cars out there that are worth so little money now that they go straight to the junkyards instead of the wholesale auctions: Older Chryslers with defective 2.7-liter engines, older Suzukis and Kias, and the aquatic late '90′s Ford Tauruses sometimes fall straight into the crusher once a major problem takes hold.
Also, if the vehicle appeared to have reliability issues, but didn't have enough of a sample size at this point (for example: Mercury Mystique, Isuzu Axiom, Suzuki Forenza), I have kept it off the list for right now.
Finally some models, like the VW New Beetle, may have a pearl of quality in a specific engine/transmission combination within the overall swamp of trouble. This is one of the reasons why we are going to delve deeper as this study continues to take shape. In the meantime, if you want to know the top ten models in terms of long-term quality, click here.
The sign may say no, but how could you resist? If I owned a rock-crawling Jeep like this one photographed by Jason Bo, I'd drive it over everything. Got a shot to share? Add it to the Motoramic …
The Accord is a mid-sized family sedan that is available in hybrid and plug-in hybrid versions as well as fully gasoline-powered versions with four- and six-cylinder engines.
"Mainstream buyers have long found the Accord a popular choice because of its efficiency, functionality safety and value," Green Car Journal editor Ron Cogan said in a statement. "With the addition of exceptional hybrid and plug-in hybrid versions to the already fuel-efficient Accord line, Honda (HMC)'s Accord becomes an even more compelling choice."
The Accord Hybrid gets EPA-estimated 50 miles per gallon in city driving and 47 on the highway. (Hybrid cars often get better fuel economy in low-speed city driving than in highway cruising.)
The Accord Plug-in gets slightly lower city and highway mileage than the non-plug-in hybrid but it can go 12 miles on a charge before using any gasoline, according to EPA estimates.
Even gasoline-powered Accords are very fuel-efficient for their class. The V6 gets 34 mpg on the highway while the four-cylinder gets 36.
The other finalists for the award this year were two diesel-powered cars, the BMW 328d and Audi A6 TDI. Diesel cars are more fuel efficient that gasoline-powered cars. Two compact cars, the Toyota (TM) Corolla and Mazda3, were also finalists for the award.
To be eligible for the award, a car must be all-new or have significant changes for the new model year.
REPOSTED BY MIDWEST GLASS TINTERS FROM CNN MONEY:  http://money.cnn.com/2013/11/21/autos/honda-accord-green-car-of-the-year/index.html?hpt=hp_t2
The new CTS is larger than the previous version, but retains the rear-wheel-drive design and performance that made it popular with critics.
"Our judges were particularly impressed by the CTS's responsive powertrains and masterful balance of smooth ride and sporty handling", said Motor Trend editor-in-chief Ed Loh.
To capture the top prize, the Cadillac beat out 21 other completely new or substantially redesigned models considered by the magazine.
After testing the cars at the Hyundai proving grounds in the southwest California desert, the magazine's staffers narrowed the list to just seven finalists. In addition to the CTS, the BMW 4-series, Chevrolet Corvette, Jaguar F-type, Kia Forte, Mazda3, Mazda6 andMercedes-Benz S-class all advanced to the final round.
Those cars were then tested on roads and highways around the town of Tehachapi, Calif. After further debate, the writers and editors selected the winner by secret ballot.
The cars were judged on six criteria: Design advancement, engineering, efficiency, safety, value and performance.
"The CTS's intended function was to take the fight to BMW, Mercedes-Benz and Audi — and win. And it has," the magazine said in its review of the Cadillac.
The CTS is available with a 272-horsepower turbocharged 4-cylinder power plant, a 321-horsepower V6 and a 420-horsepower turbocharged V6. The CTS is also the first Cadillac to offer an eight-speed transmission.
Motor Trend called the four-cylinder engine "the most surprising," saying that if offers "class-leading power with competitive fuel economy."
This is the second time a Cadillac CTS has won the award. It also took top honors in 2008.
For the new model year, General Motors (GM, Fortune 500) made the CTS bigger and more expensive to compete directly against cars like the Mercedes-Benz E-class and BMW 5-series.
Motor Trend named the Subaru Forester its SUV of the Year in October and Truck of the Year will be announced next month.
Last year's Motor Trend Car of the Year winner was the Tesla Model S.
REPOSTED BY MIDWEST GLASS TINTERS FROM CNN MONEY
The Mazda3 has always been somewhat of an enigma among compact cars. Unlike its peers that lean towards the efficient and practical side of the econobox equation, the Mazda3 has always been a spunky alternative that nicely balanced efficiency and performance. Consequently, it's the most fun-to-drive vehicle in the C Segment and a serious value, relatively speaking. It surely isn't boring like some of the other boxes.
For months now, unsubstantiated rumors about the redesigned Mazda3 have been swirling around the web, along with several fuzzy spy images and ambiguous artist renderings. In addition, there has been lots of speculation, particularly with how the zoom-zoom automaker was going to incorporate its new Kodo design language — which is intended to "embody the tension of power and speed caught in motion" and made its first appearance on the automaker's Shinari concept back in 2010 — as well as how the company's lineup of Skyactiv technologies would affect the vehicle's fun-to-fling character.
All of that conjecture — well, most of it — was put to rest today, as Mazda unveiled its all-new 2014 Mazda3 in New York City this morning.
Lower and leaner than its predecessor, the new Mazda3 shares almost nothing with the previous generation. As expected, it's based on the same platform that underpins the CX-5, and takes it styling cues from the new Mazda6, complete with muscular fenders, a distinctive greenhouse and a sloping roofline, which also gives the car a strong family resemblance to the new Mazda2. The longer wheelbase helps to give it a more commanding stance and shorter overhangs front and back.
While Mazda claims the infamous "smiley face" that has adorned the car's front-end for years is a thing of the past, I disagree. Check out the photos: It has been softened somewhat, but it's there. In fact, it looks bit buck-toothed like Tow Mater from Pixar's animated feature Cars. After saying that, it doesn't look bad or cartoonish. The aggressive headlamps and upright grille translate nicely and, thus, are quite appealing.
Inside, the Mazda3 has gone upscale – pure and simple. It's still small, but there are plenty of nice appointments and soft-touch surfaces. One of the most notable features is the new human-machine interface (i.e., the in-dash LCD based Navi/Infotainment system) that motors out of the dash as it does in the Mazda6.
Under the hood, there are two options: an updated version of the current 2.0-liter Skyactiv four-banger that pushes out 155 hp and 148 lb-ft of torque, as well as the new Skyactiv 2.5-liter gasoline engine, the same one fitted to the CX-5 and 2014 Mazda6. As compared to the outgoing 2.5-liter, the torque output of the new engine at low- to mid-range speeds is increased by 10 to 15 percent, and its weight is reduced by 10 percent. The Skyactiv-G 2.5-liter produces a peak of 184 horsepower at 5,700 rpm and 185 lb-ft of torque at 3,250 rpm, both an improvement of more than 10 percent over the previous engine. Models with the 2.5 will also feature an active grille shutter mounted in front of the radiator, which automatically opens and closes to improve the cars aerodynamics. Both engines will be offered with a Skyactiv-MT six-speed manual and a Skyactiv-Drive six-speed automatic.
Finally, the 2014 Mazda3 introduces several all-new safety systems under the i-Activsense banner that help the driver recognize hazards, avoid collisions and minimize damage should an accident occur. They include high beam control (automatically switches headlamps between low and high beams when necessary), blind spot monitoring, and lane departure warning.
Sadly, that's pretty much it for the specifics. Mazda's Head of Product Planning Tim Barnes was very vague when it came to details, especially regarding trim levels, pricing and fuel economy figures, saying that all will be revealed "at a later date."
Barnes did give us a few hints on pricing, saying it will be "somewhere in the heart of the segment." Meaning that it will be more expensive than some its peers, thus hurting its value factor.
And as far as fuel economy goes, we are guessing that the nearly 200-pound lighter 2014 Mazda3 will return improved fuel economy and performance since there's not only less heft to cart around, but also because of the slippery coefficient of drag (0.255 for the sedan, 0.275 for the hatchback). Currently, the 2.0-liter Mazda3 returns up to 40 miles per gallon on the highway. It won't be any lower.
Although the specs on paper may not bedazzle, the Achilles' heel of the Mazda3 has long been its lackluster sheetmetal that betrays the car's zippy dynamics. Hence, the much-needed aesthetic overhaul could be enough to steal marketshare away from the duller mainstream offerings like the the Honda Civic.
REPOSTED BY MIDWEST GLASS TINTERS FROM:  YAHOO AUTOS/MOTORAMIC
Kia Optima
Looking to get your teen a set of wheels for the summer or for traveling to school in the fall? There are many vehicles to choose from, but smart money is on those models that prioritize safety, reliability, and ease of use for inexperienced drivers.
There are many models to choose from, but we focused on those available for under $15,000 which includes recommended vehicles for teens from the 2008-2010 model years. Some have the latest safety equipment and are still affordable but key safety features such as curtain air bags and electronic stability control may not have been standard in others until later years. As always we encourage purchasing as many safety features–and electronic stability control in particular–if your budget allows. We list the average price for suitably equipped models available in that year when buying from the dealer.
The cars listed below average between 15- and 51-percent less than the retail price when the vehicle was new. Plus, all have at least average reliability according to our latest subscriber survey. Figure that vehicles from 2008 will generally have 66,000 miles, 2009 models around 51,000 miles, and 2010 about 40,000 miles.
Scanning the list, you'll see that these are all traditional cars and small SUVs; large pickups and midsized and large SUVs are not recommended for young, inexperienced drivers because they are more prone to roll over and may be more difficult to handle than many other vehicles. Sports cars increase the risk of speeding and have a higher rate of accidents, and consequently, they carry tuition-sapping insurance premiums.
| | | |
| --- | --- | --- |
| Make & model | Average buying from dealer price | Average drop in retail value vs. MSRP |
|  2009 Chevrolet Malibu | $12,925 | 45% |
|  2010 Chevrolet Malibu | $14,483 | 39% |
|  2009 Ford Focus | $10,388 | 38% |
|  2008 Hyundai Elantra | $9,450 | 47% |
|  2009 Hyundai Sonata | $11,167 | 50% |
|  2010 Kia Forte | $12,117 | 27% |
|  2010 Kia Optima | $13,320 | 38% |
|  2010 Kia Soul | $13,938 | 15% |
|  2009 Mazda6 | $10,800 | 49% |
|  2009 Mitsubishi Outlander | $12,833 | 46% |
|  2010 Nissan Altima | $14,930 | 35% |
|  2008 Nissan Rogue | $13,125 | 36% |
|  2010 Nissan Sentra | $13,458 | 26% |
|  2008 Scion xB | $11,100 | 33% |
|  2009 Subaru Impreza | $14,317 | 27% |
|  2008 Subaru Legacy | $12,175 | 43% |
|  2010 Toyota Corolla | $13,350 | 24% |
|  2010 Toyota Matrix | $14,394 | 28% |
| 2008 Toyota RAV4 | $14,875 | 41% |
| 2009 Volkswagen Jetta | $13,831 | 39% |
Buying a used car has many benefits. Most important is that the original owner takes the initial depreciation hit, as new cars lose much more value in the first and second years than those that follow. When shopping, look for cars that scored well in Consumer Reports' tests when new, have proven reliability, and perform well in government and insurance industry crash tests. Before handing over the cash, have the vehicle inspected by a trained and trusted mechanic to make sure there are no hidden problems.
See the complete list of used-car deals across a variety of vehicle categories. Also, see our list of best new and used cars for teens, as well as our special section on teen driving safety. For detailed used car pricing based on the mileage and condition of the vehicle, try Consumer Reports Used Car Price Reports.
REPOSTED BY MIDWEST GLASS TINTERS FROM:  Consumer Reports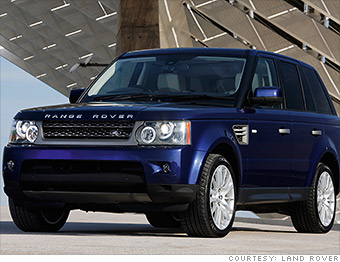 "An increase in new car sales post-recession has brought more used-car inventory into the market," says Ricky Beggs, a senior VP at research firm Black Book. As a result, the average one-to five-year-old auto today sells for 13% less than last year.  "While prices have indeed started to come down, they are still noticeably higher than where they were prior to the recession," Beggs notes.
The best deals: luxury SUVs and full-size cars, which had bigger than average drops, probably due to gas-price worries.
Best used SUV deal
Five-year-old Land Rover Range Rover Sport
Cost now: $38,800
Cost last year: $46,700
Best used full-size deal
Five-year-old Toyota Avalon
Cost now: $15,550
Cost last year: $18,250
New big SUVs and small cars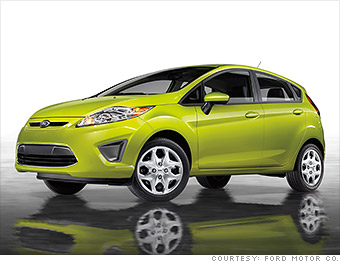 While buyers are, on average, paying 3% more for new vehicles this year than last, a few categories are going for less. Those are the ones at the extremes, according to Truecar.com.  Thank the oil industry for deals on three-row SUVs: With fuel prices remaining high, consumers are looking for cars that get more miles to the gallon. At the same time, fuel prices aren't outrageous enough to motivate buyers to squeeze themselves into subcompact cars for a slight savings at the pump.
Best deal on a big luxe SUV
BMW ×5
Average paid 2013: $57,883; Change from 2012: -3.9%
Best deal on a big family SUV
Mazda CX-9 (FWD Grand Touring)
Average paid 2013: $33,699; Change from 2012: -2.3%
Best deal on a small car
Ford Fiesta (SE Model)
Average paid 2013: $15,782; Change from 2012: -3.4%
Leasing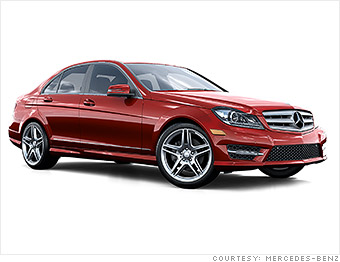 When you lease, what you're really paying for is the value the car loses between the time you drive it off the lot and the time you return it, plus the cost of the leasing company's financing.  So today's still-high used-car prices, combined with low interest rates, are creating some amazing lease deals, says Jesse Toprak, an analyst with auto-pricing site TrueCar.com.
Best luxury lease
2013 Mercedes-Benz C-Class
Current offer: $349 a month for 27 months with $4,043 down
Best family lease
2013 Honda CR-V
Current offer: $300 a month for 36 months with $0 down
Note: Average price paid is for base model minus option costs, from Truecar.com.
The current interest rate environment may do bupkis for your savings, but you'll be happy if you're planning to finance a car this year.  The average 48-month new car loan is going for 4% now vs. 4.4% in 2012, and the average 60-month is at 4.1% vs. 4.5%, according to Bankrate.com. On certain models, you'll do a lot better. Dealers are offering 0% financing on the 2013 Ford Taurus for loans of up to 60 months to woo buyers away from newly redesigned cars in the segment.
As always, to find the best deal, get prequalified at a local bank or credit union before you shop; then see whether the dealer can give you a better rate.
REPOSTED BY MIDWEST GLASS TINTERS FROM: http://money.cnn.com/gallery/autos/2013/05/22/best-deals-cars.moneymag/index.html