The Accord is a mid-sized family sedan that is available in hybrid and plug-in hybrid versions as well as fully gasoline-powered versions with four- and six-cylinder engines.
"Mainstream buyers have long found the Accord a popular choice because of its efficiency, functionality safety and value," Green Car Journal editor Ron Cogan said in a statement. "With the addition of exceptional hybrid and plug-in hybrid versions to the already fuel-efficient Accord line, Honda (HMC)'s Accord becomes an even more compelling choice."
The Accord Hybrid gets EPA-estimated 50 miles per gallon in city driving and 47 on the highway. (Hybrid cars often get better fuel economy in low-speed city driving than in highway cruising.)
The Accord Plug-in gets slightly lower city and highway mileage than the non-plug-in hybrid but it can go 12 miles on a charge before using any gasoline, according to EPA estimates.
Even gasoline-powered Accords are very fuel-efficient for their class. The V6 gets 34 mpg on the highway while the four-cylinder gets 36.
The other finalists for the award this year were two diesel-powered cars, the BMW 328d and Audi A6 TDI. Diesel cars are more fuel efficient that gasoline-powered cars. Two compact cars, the Toyota (TM) Corolla and Mazda3, were also finalists for the award.
To be eligible for the award, a car must be all-new or have significant changes for the new model year.
REPOSTED BY MIDWEST GLASS TINTERS FROM CNN MONEY:  http://money.cnn.com/2013/11/21/autos/honda-accord-green-car-of-the-year/index.html?hpt=hp_t2
DETROIT (AP) — For years, the joke in the auto industry was that a mass-produced car that runs on hydrogen was always a decade away.
That will change next year when Hyundai starts selling a Tucson SUV powered by a hydrogen fuel cell. It will be the first mass-market vehicle of its type to be sold or leased in the U.S.
"These things are now ready for prime time," John Krafcik, Hyundai's North American CEO, said last week. His company plans to announce details of the new Tucson on Wednesday at the Los Angeles Auto Show.
Even as the industry focused on battery-powered and hybrid cars, automakers such as Hyundai, Honda and Toyota kept up research on fuel cells. Now they appear to have conquered obstacles such as high costs, safety concerns and a lack of filling stations. These vehicles could help the companies meet stricter future fuel-economy standards.
Automakers have been dabbling in hydrogen-powered cars since the 1960s. General Motors announced a test fleet of hydrogen-powered Chevy Equinoxes in the mid-2000s, and Honda leased about two-dozen FCX Clarity models for $600 per month starting in 2005.
President George W. Bush allocated $1.2 billion for hydrogen research and said in his 2003 State of the Union address: "The first car driven by a child born today could be powered by hydrogen and pollution free." But the program was largely scrapped by the Obama administration, which focused more on battery-powered vehicles.
Hyundai now is making Bush's forecast come true, beating other auto companies to the mass market with Tucsons that have electric motors powered by a stack of hydrogen fuel cells. Hyundai plans to start selling the vehicles in Southern California and eventually spread to other areas as filling stations are built.
Hyundai says it has overcome safety and storage issues with a rear-mounted tank that has passed numerous crash tests without incident. As for filling stations, the California Air Resources Board says there currently are nine open to the public in the state. Legislators recently allocated about $100 million, or $20 million a year, to build 100 more.
Also at the Los Angeles show, Honda Motor Co. is scheduled to show off a fuel-cell concept vehicle, which it says hints at the aerodynamic design of the next generation fuel-cell vehicle to be launched in 2015. Further details weren't available.
Toyota Motor Corp. is scheduled to unveil its own concept fuel-cell vehicle at this week's Tokyo Motor Show. That one also is likely for distribution in the mass market in 2015.
General Motors continues work on its fuel-cell vehicles.
The largest U.S. automaker, which has spent a lot of time and resources on battery-powered cars such as the Chevrolet Volt, has no fuel-cell vehicles currently in its new product pipeline, spokesman Dan Flores said Monday. He said more work needs to be done on cost and infrastructure to make the cars viable.
Hyundai is expected to introduce prices and details of how its cars will be sold or leased at the Los Angeles show. Automakers usually offer leases when they put new technology on the market.
Hydrogen cars likely will help automakers meet new goals from eight key states to put more zero-emissions cars on the road. The states, including California and New York, pledged late last month to work together to put 3.3 million battery-powered cars, plug-in hybrids and other clean-burning vehicles on the roads in those states by 2025. That's more than 15 times as many zero-emission vehicles projected to be in use in the entire U.S. by 2015.
The other states in the pact are Massachusetts, Maryland, Oregon, Connecticut, Rhode Island and Vermont. The eight states together represent about 23 percent of the U.S. auto market.
REPOSTED BY MIDWEST GLASS TINTERS FROM:  YAHOO NEWS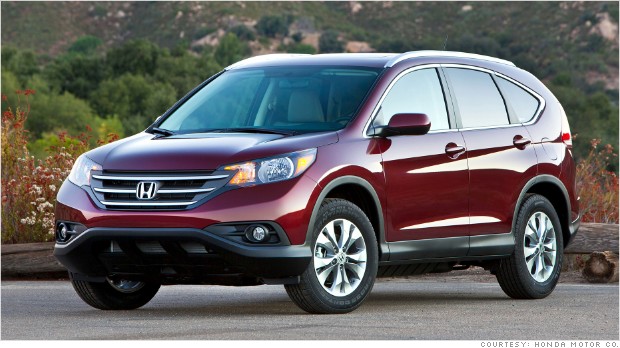 Leader of the pack: The Honda CR-V
To paraphrase Tolstoy, all successful cars are alike but each unsuccessful car is unhappy in its own way. Combine a minivan and an SUV and you get a Pontiac Aztek. Put a station wagon and an SUV together and you get a Chrysler Pacifica. But attach an SUV body to a passenger car platform, and you get an SUV crossover. So as analysts crunched the numbers from August's sales results against the backdrop of the year's biggest auto show in Frankfurt, all anybody was talking about was how crossovers — those streamlined SUVs — were coming to dominate the industry, and how they will unsettle the global competitive landscape.
Consider:
–Sales of small crossovers increased 36% in August, according to Automotive News, and crossovers sales of all sizes now represent more than one-quarter of industry volume — up from essentially zero 20 years ago.
–Consumers are on a pace to buy 300,000 Honda CR-Vs and Ford Escapes, and 200,000 Toyota RAV4s this year. Total crossover sales in 2013 should reach 4 million.
–Japanese brands gained 2.5 points of market share in August, largely on the strength of increased crossover sales. The Detroit Three, which have lagged in crossovers, particularly in the compact and subcompact segments, lost 1.4 points.
–For some premium brands, crossovers are their most popular models: The RX accounts for more than a quarter of all Lexus sales; the MDX and RDX lead Acura's sales charts; and Enclave and Encore are the most popular Buicks.
–Luxury manufacturers — even those who never built an SUV — are jumping into crossovers. Bentley and Jaguar both showed new concepts at Frankfurt, while Tesla is due to introduce the industry's first all-electric crossover, the Model X, for the 2014 model year. Buyers need never worry about damage from mud, rocks, or wild animals. Like most crossovers, these luxury models will never go further off-road than a highway exit ramp.
The flexibility of crossovers has made them the industry's default solution, its no-brainer. When asked at the Frankfurt show whether Jaguar would consider developing its first crossover, Design Director Ian Callum told Automotive News Europe, "Why not? Everyone else is doing it." Even Rolls-Royce is considering developing an crossover. "We are intensively thinking about entering the SUV segment," CEO Torsten Mueller-Oetvoes said in an interview with Bloomberg News. Its sticker price would be north of $300,000.
Crossovers have become the industry's equivalent of a Swiss Army knife. Says analyst Jeremy Acevedo of Edmuds.com: "By borrowing the best aspects of so many different segments with relatively few concessions, crossovers will continue to be an integral and growing segment of the market."
Their growing dominance signals an historic transition for the auto industry. Crossovers represent a once-in-a-generation sea change in car designs and buyer tastes. With
traditional station wagons practically extinct, and minivans in seemingly terminal decline, crossovers are spreading across the landscape like some alien species, strangling lesser varieties. Subaru, whose sales rose 45% in August and is one of the fastest-growingmanufacturers in the industry, has a model lineup that consists almost entirely of crossovers and has a hard time keeping up with demand. "This will be the fastest-growing segment globally for the next five years," says Warren Browne, vice president of AutomotiveCompass.
With Porsche getting ready to complement its Cayenne with the Macon crossover in 2014, just about every automaker is scrambling to add more crossovers to its lineup. In the process, they are being forced to ask some pressing questions:
–How thinly can they slice the crossover market? Crossovers are now available in subcompact, compact, and mid-size sizes, configured in two rows or three, and wearing mainstream or premium nameplates. Is there room for more two-door crossovers like the aggressive Lexus LF-NX concept shown in Frankfurt, convertibles like Nissan's slow-selling Murano, or sport models like Subaru's popular XV Crosstrek?
–What other segments will shrink as crossovers grow? Full-size sedans have been in decline for several years. Are mid-size sedans next? How many buyers are ready to choose functionality over formality, or practicality over pizzazz?
–What is the fate of the traditional SUV? The truck-based vehicles can't compare to crossovers for car-like ride and handling , features, or fuel economy. And while SUVs are still superior for towing or hauling heavy loads, pickups can do the same job more efficiently.
Crossovers came to prominence in the 1990s because they copied many of the best-liked features of SUVs — command seating, high ride height, easy access, available all-wheel drive — with none of the drawbacks — truck frames with truck looks and truck rides. The first ones came out of Japan, where consumers are more open to innovative body styles. After finding success there, Toyota (TM) and Honda raced to be first to sell to U.S. customers. When it became apparent that the RAV4 was going to win by arriving in late 1996, Honda (HMC) took the unprecedented step of making a Japanese-spec CR-V with right hand drive available to automotive journalists for reviews to blunt its impact. The tactic worked, and the CR-V has gone on to join the Civic and Accord as a core Honda model, as well as the bestselling crossover, while the RAV4 resides in third place.
Not all crossovers are created equal. Ford (F, Fortune 500) has struggled with the Flex, which buyers find reminiscent of a minivan, and had sold only 18,166 through August this year, compared with more than 200,000 Escapes. Nissan's brave attempt to design a convertible crossover with the Murano CrossCabriolet suffered from dumpy looks and uncertain handling, and will be discontinued.
Consumer interest in crossovers seems to be gaining steam. In Edmunds' tally of its 50 most researched cars in August, four of the top five were crossovers, with Honda's CR-V leading the pack. Automakers are racing to keep pace. Says Edmunds' Acevedo: "Manufacturers can't ignore the popularity of these models and those doing well in the segment will continue to refine their offerings as those looking for a larger piece of the pie will continue to up the ante." Some analysts believe that in addition to higher sales, crossovers return higher profits because their unibody construction makes them more economical to manufacture and because many crossovers share parts with passenger cars.
For now, all signs point upward. Analyst Browne sees a world in which prosperous buyers will use a sedan to commute and keep a crossover for fun and vacations. In other words, the sky is the limit — until something newer and better comes along.
REPOSTED BY MIDWEST GLASS TINTERS FROM:  CNN MONEY

REPOSTED BY MIDWEST GLASS TINTERS FROM:  TOPRAK CONSULTING GROUP
We just tallied up the first half of the 2013 sales results with all automakers reporting their June new vehicle sales in the U.S. Industry sales as a whole climbed 7.5% compared to the first half of 2012.
There were many questions at the beginning of the year about the longevity of the recovery in car sales. Many thought it wasn't sustainable and that pent-up demand would fade quickly. Well, it didn't. In fact, total sales exceeded even the most optimistic forecast and are currently trending at around 15.7 million for the year.
It turns "pent-up demand" was not a mythical creature and some people actually did need to replace their aging cars.
Small businesses generally make better financial decisions than consumers, because they have to. The last few months saw many small business buyers finally feeling comfortable with their operational prospects and coming back into the marketplace in large numbers. Trucks sales have been unseasonably strong and we are only just getting started.
It's important to note that 85 percent of all new car buyers either finance or lease their vehicles. Which means, finance and lease deals are critical for volume generation for the automakers. Luckily, interest rates can't get any lower and we happen to be in the middle of a perfect storm of ideal lease special creation conditions: historically high residual values and (once again) low interest rates. Lenders are also becoming more generous about who they lend to. It's not like the old days where all you needed was a pulse to get a car loan, but it's also not as restrictive as it was during the worst of the recession. Things are balanced. Balance is good.
"The Big Three" had a great first half. In fact, the first half of 2013 was the first time since 1993 where Ford, GM and Chrysler all gained market share at the same time. That's truly remarkable considering, not that long ago, many were making funeral arrangements for the domestic automotive industry.
Seventeen million in sales has been seen as the stretch goal for new vehicle sales since the recovery began in the industry. We are not quite there yet but it looks like we will be home sooner than we planned. I just upgraded my forecast for 2013 to 15.7 million units from 15.5 million and 16.5 million in 2014. As long as nothing spoils the party, the current trajectory will take us to magical 17 million mark in 2015.
Here is how the top players performed in terms of sales in the first half 2013:
Apparently consumers know a good deal with they see one. Driven largely by high residual values, rock-bottom interest rates, loosening credit and aggressive marketing, new-car leasing is at record high rates, according to Experian Automotive in Schaumburg, Ill. Leasing now accounts for 27.5 percent of all new-vehicle transactions, which represents a sturdy 12.5 percent increase over 2012 levels.
"Consumers tend to shop for vehicles based within the limits of their budget, and leasing is often seen as a viable path to a lower monthly payment," says Melinda Zabritski, senior director of Automotive Credit. "Lenders have seen overall stability come back to the market since the recession, and leasing has gradually returned as a larger part of many lender strategies."
Not surprisingly, Experian says average lease payments are likewise dropping, from $462 a year ago down to $459 in the first quarter of 2013. If that number still seems high, consider that a large majority of costly luxury cars are leased, rather than purchased outright. Still, automakers in all market segments are now pushing cut-rate leases aggressively on a wider range of models to attract bargain hunters – including those on some of the smallest and least expensive cars on the lot. They love leasing as it brings new customers back to dealerships with clocklike regularity and helps dealers maintain an inventory of recent-model used cars.
We scoured the Internet and found some incredible deals on 12 of the most desirable makes and models, including iconic cars like the BMW 3 Series and the Mini Cooper – all leasing for less than $300 a month. We even came across one car that's leasing for as little as $99 a month, which is less than the cost of a daily grande latte at Starbucks.
Be aware that we're identifying the lowest promoted monthly payments available for each make and model; lease terms can vary widely according to a number of factors and the numbers can be juggled according to a lessee's preference to reflect a lower monthly payment or down payment, longer or shorter lease period and/or more or fewer miles allowed.
While the cost of a new-car lease is based largely on the available interest rate and a given model's residual value, automakers and leasing companies can manipulate other provisions of the agreement to help sweeten the deal on a given model. Called "subventing" a lease, this often involves subsidizing a below-market interest rate, artificially inflating a vehicle's residual value or offering bonus cash to lower a car's transaction price.
Another way automakers can lower a lease's monthly payment is to reduce the number of annual miles allowed. This is typically 12,000 miles per year, though some leases might include as few as 7,500 annual miles. Be sure not to enter a lease that unduly limits your mileage – particularly if you have a distant daily commute or like to take long road trips – as it may cost you dearly down the road. Depending on the lease terms you could be assessed as much as an extra 15 to 30 cents a mile for exceeding the limit, which means you'd have to come up with $150 to $300 per 1,000 extra miles on the odometer at the end of the lease. However, those who worry they might exceed the stated annual mileage can often purchase additional miles up front at a discounted rate.
Be aware that if you tend to be hard on your car or truck, think twice before leasing one. Leased vehicles must be returned in excellent condition, without dents, deep scratches, window cracks or torn upholstery and with all accessories in good working order; otherwise you'll be assessed costly "excessive wear and tear" fees.
Finally, keep in mind that the lowest advertised lease rates are typically available only to so-called "well qualified lessees" with top credit scores who represent the lowest risk. Those with less than stellar credit will typically pay a higher financing charge that will, in turn, result in a costlier monthly payment.
The fine print: Monthly payments quoted for vehicles in our list of top lease deals are 2013 models and trim levels specified and do not include additional options, taxes or registration fees. All offers are good through July 1, 2013. Keep in mind that you may be able to garner an even better deal by negotiating a lower transaction price with the dealership. Typically the down payment and first month's lease payment are due at signing. None of the deals listed here require a security deposit. Dealer participation may vary and the rates and provisions quoted may vary according to region. Check the automakers' websites and local dealerships for additional deals and details.
Monthly payment: $299; Term: 36 months; Due at signing: $3,774; Annual mileage: 10,000.  This is without doubt one of the best deals we've ever seen on what is without quarrel one of the most desirable sport sedans in the industry. This deal includes the base 320i model with the Premium Package and is subject to $1,125 dealer contribution and a $750 lease cash incentive.
Monthly payment: $239; Term: 24 months; Due at signing: $2,009; Annual mileage: 10,000. Pound-for-pound this deal on the midsize LaCrosse delivers the "most" car for the money, with a quiet and comfortable five-passenger interior residing under a sleek and stylish exterior. This deal is for the base "eAssist" mild hybrid four-cylinder model and includes two complimentary years of OnStar Directions & Connections, SiriusXM Radio and two years or 24,000 miles (whichever comes first) of free vehicle maintenance; it's subject to a $2,000 lease cash incentive.
Monthly payment: $149; Term: 36 months; Due at signing: $2,469; Annual mileage: 12,000. This price gets you a Cruze LS with automatic transmission, and represents a terrific deal on this nicely styled, accommodating and solid-performing compact sedan.
Monthly payment: $199; Term: 39 months; Due at signing: $3,069; Annual mileage: 12,000. This rugged-looking smallish midsize five-passenger crossover SUV is family friendly and a real bargain at this price; it's for a SLE-1 model with front-wheel drive. A similar deal is offered on its near twin, the suburban-chic Chevrolet Equinox.

Monthly payment: $169; Term: 36 months; Due at signing: $2,299; Annual mileage: 10,000. One of the industry's best-selling compact sedans received assorted improvements for 2013, with a low lease rate being the icing on the proverbial cake. This deal is for a Civic LX Sedan (including PZEV models) with automatic transmission.
Monthly payment: $219; Term: 36 months; Due at signing: $3,399; Annual mileage: 10,000. Arguably one of the most amenable compact crossovers currently in production, it's difficult to find fault with the peppy and perky CR-V, especially at this low monthly payment. It's for a base EX model with front-wheel drive and is subject to a $500 lease cash incentive.
Monthly payment: $199; Term: 36 months; Due at signing: $2,215; Annual mileage: 10,000. It may be too small for some, but the venerable Mini Cooper is among the most enjoyable little cars on the road with pleasing go-kart-like handling and an eccentric nature. This deal is for the base Cooper hatchback with automatic transmission and is subject to a $500 dealer contribution.
Monthly payment: $299; Term: 39 months; Due at signing: $2,999; Annual mileage: 12,000. With 332 horses under the hood the 370Z costs less to lease than a buck per month per horsepower. Talk about fast money. This deal is for the base coupe with manual transmission equipped with floor mats and splash guards, and is subject to dealer contribution.
Monthly payment: $199; Term: 36 months; Due at signing: $1,999; Annual mileage: 12,000. Think you can't afford to drive an electric car? Think again. Assuming your daily drive is within the Leaf's range (about 75 miles give or take on a charge), this can be a terrific deal, especially with the EPA rating the Leaf at the electric equivalent of 129/102-mpg city/highway. This deal is for the Leaf S and is subject to a $7,500 lease cash incentive and dealer contribution.
Monthly payment: $299; Term: 36 months; Due at signing: $1,999; Annual mileage: 12,000. Arguably one of the hottest new models for 2013, the FR-S is a stylish and thoroughly entertaining rear-drive sports car that's being offered at an attractive price. This deal is for a base model with automatic transmission.
Monthly payment: $99; Term: 36 months; Due at signing: $1,393; Annual mileage: 10,000. Granted, this is a small car that's small even by small car terms, but it's basic transportation for two passengers and can be had for just over three bucks a day. Deal is for the base Pure Coupe model and is subject to dealer contribution.
Monthly payment: $249; Term: 39 months; due at signing $0; Annual mileage: 10,000. Not only is the incredibly spacious midsize Passat sedan being offered for a low monthly lease rate, you can drive one off the lot for zero down, which makes this an even better bargain. Deal is for a Passat S with Appearance Package and automatic transmission and is subject to dealer contribution.
REPOSTED BY MIDWEST GLASS TINTERS FROM:  Yahoo Autos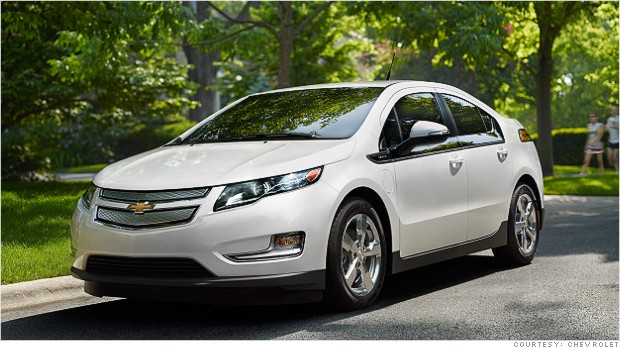 Chevrolet dealers are offering big incentives on the Volt plug-in car.
NEW YORK (CNNMoney)
Facing stiff competition in the more crowded electric car market, General Motors is offering huge incentives to move its Chevy Volt off of dealer lots.
Volt buyers can get rebates of $5,000 on 2012 Volts or $4,000 on 2013 models. Alternatively, General Motors (GM, Fortune 500) is offering a special lease deal of $269 a month for 36 months with an initial payment of $2,399 for qualified buyers, the company said Monday.
While automakers don't make big profits (and often lose money) on electric cars, they are nevertheless an important part of the business. For example, California, the largest auto market in the United States, requires car makers to sell a certain number of plug-in cars if they wish to do business there.
The Volt is a plug-in car that can go about 40 miles on a charge, but also has a a gasoline engine to provide power for longer drives.
Besides those types of regulations, electric cars are important image makers for car companies. "A lot of these companies want to be known as the company people think of when they think of a plug-in car," said Jessica Caldwell, an analyst with the auto Web site Edmunds.com.
Pricing and incentives on electric cars have been getting more aggressive recently as automakers try to improve sales of the cars.
Honda recently announced a new low lease rate for its Honda Fit EV, an electric car that's available in California. The Fit EV is being offered for $259 a month with no money down. That price includes insurance, maintenance and unlimited mileage. Plus, Honda (HMC)will provide a free home charging station.
Chevrolet dealers sold about 1,600 Volts last month, which is 4.3% fewer than were sold in May of 2012. Nissan (NSANF), meanwhile, saw a big increase in sales of the Leaf plug-in. Nissan sold 2,138 Leafs last month compared to just 510 the year before. Nissan is offering very low lease prices on the Leaf. The Leaf is available for $199 a month with only $999 down. Nissan also lowered the sticker price on the car as they moved production of the car from Japan to the United States.
REPOSTED BY MIDWEST GLASS TINTERS FROM:  Money.CNN.com
The Toyota Corolla has long been the antithesis of the enthusiast car. It's the automotive equivalent of smooth jazz — ubiquitous and innocuous but seldom loved. And like a forgettably syrupy Kenny G ballad album, it's also enjoyed enviable success over the years; in 1997 it beat out the Volkswagen Beetle to become the best-selling car of all time, and is always near the top of the charts for its segment, selling 290,947 units in 2012 in spite of being near the end of its model cycle.
But reputation and bulletproof reliability alone hasn't been enough to stave off competition in recent years, and it's been sparring with the Ford Focus for bragging rights as the best-seller. Since a half-hearted makeover would likely lead to losing more market share, Toyota has unveiled a new, eleventh generation Corolla that's sleeker and dare I say, interesting.
Surprisingly similar to the carbon fiber-trimmed Corolla Furia concept from this year's Detroit Auto Show, the production version sheds the frumpy profile from the existing car by stretching the wheelbase and overall length by almost four inches. With chiseled lines and sculpted creases on the outside and a sportily svelte cabin within, it's the best-looking Corolla yet. Nonetheless, the smallish tires tucked into cavernous wheel wells show it's still an economy car at its core.
And while the fundamentals of the car won't change much — there's still a 1.8-liter, 132-hp engine, a four-speed automatic (in addition to a six-speed manual and CVT) and a torsion beam rear suspension — Toyota promises a more engaging drive. Steering has been slightly quickened to 3.19 turns lock-to-lock similar to the pre-refresh 2012 Honda Civic, and the electronic power steering unit touts better road feedback and accuracy. The S trim traditionally has little frills and no thrills, and for 2014 it'll see a stiffened suspension setup as well as a 140-hp engine.
So the "sporty" grade won't take on a Volkswagen GLI at a stoplight, but efficiency, not speed, has always been one of the key selling points of the Corolla, and Toyota is targeting 42 highway mpg for the LE Eco trim. The compact will also see more standard features across the line-up, including Bluetooth connectivity, LED-adorned headlights and eight airbags.
None of those are groundbreaking specs, but what's game changing is Toyota's shift towards the sporty, even with what has long been a hopelessly forgettable appliance. If the Corolla gets a competitive pricepoint and driving dynamics that don't induce sea sickness, it may not only be a value-minded purchase for buyers, but an enjoyable one.
REPOSTED BY  MIDWEST GLASS TINTERS FROM: Motoramic.com
Brand value can be a fickle thing. It's impossible to measure accurately and it can be affected by numerous volatile factors. But at the end of the day, if a consumer is willing to pay more for one brand over another then brand value becomes a vital indicator of a company's overall value.
Nowhere is this more apparent than in the auto industry, where a consumer's perception of a brand can often be the main decisive factor when it comes to buying a new car. One of the best indicators of how valuable each brand is compared to its rivals is the annual BrandZ Top 100 global survey, conducted by influential market research firm Millward Brown.
In its latest study, Millward Brown researchers found that Toyota is once again the most valuable automotive brand in the world, with an estimated value of $24.5 billion, a gain of 12 percent on last year's result. BMW, which has held the top spot since 2010, has been relegated to second, with its value coming in at $24 billion, a drop of 2 percent on last year.
Toyota's strong gain was said to be brought about by increasing interest in hybridvehicles while BMW's image was tarnished slightly by its performance in the slumping European market. Interestingly, only four other automakers made it into the BrandZ Top 100 global survey this year: Mercedes-Benz, Honda, Nissan and Volkswagen.
Apple, which has been the top ranking brand since 2011, is once again on top, with an estimated brand value of $185 billion.
For the study, brand value is essentially the sum of all earnings that a company's brand alone is expected to generate. It is calculated based on information from surveyed consumers, who are asked to judge a brand based on attributes that are important to them.
World's most valuable car brands in 2013 in $ billion; rank in top global 100; % value change from 2012
REPOSTED BY MIDWEST GLASS TINTERS FROM: http://autos.yahoo.com/news/toyota-overtakes-bmw-to-regain-most-valuable-brand-title-202908276.html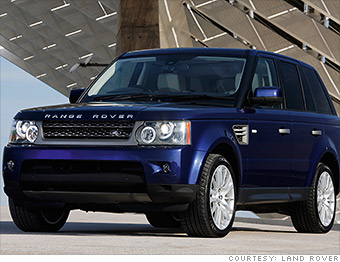 "An increase in new car sales post-recession has brought more used-car inventory into the market," says Ricky Beggs, a senior VP at research firm Black Book. As a result, the average one-to five-year-old auto today sells for 13% less than last year.  "While prices have indeed started to come down, they are still noticeably higher than where they were prior to the recession," Beggs notes.
The best deals: luxury SUVs and full-size cars, which had bigger than average drops, probably due to gas-price worries.
Best used SUV deal
Five-year-old Land Rover Range Rover Sport
Cost now: $38,800
Cost last year: $46,700
Best used full-size deal
Five-year-old Toyota Avalon
Cost now: $15,550
Cost last year: $18,250
New big SUVs and small cars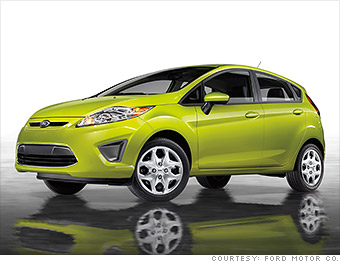 While buyers are, on average, paying 3% more for new vehicles this year than last, a few categories are going for less. Those are the ones at the extremes, according to Truecar.com.  Thank the oil industry for deals on three-row SUVs: With fuel prices remaining high, consumers are looking for cars that get more miles to the gallon. At the same time, fuel prices aren't outrageous enough to motivate buyers to squeeze themselves into subcompact cars for a slight savings at the pump.
Best deal on a big luxe SUV
BMW ×5
Average paid 2013: $57,883; Change from 2012: -3.9%
Best deal on a big family SUV
Mazda CX-9 (FWD Grand Touring)
Average paid 2013: $33,699; Change from 2012: -2.3%
Best deal on a small car
Ford Fiesta (SE Model)
Average paid 2013: $15,782; Change from 2012: -3.4%
Leasing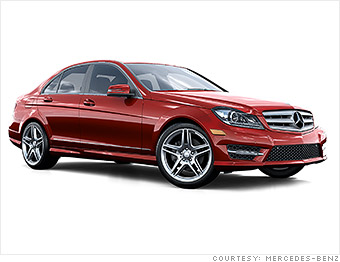 When you lease, what you're really paying for is the value the car loses between the time you drive it off the lot and the time you return it, plus the cost of the leasing company's financing.  So today's still-high used-car prices, combined with low interest rates, are creating some amazing lease deals, says Jesse Toprak, an analyst with auto-pricing site TrueCar.com.
Best luxury lease
2013 Mercedes-Benz C-Class
Current offer: $349 a month for 27 months with $4,043 down
Best family lease
2013 Honda CR-V
Current offer: $300 a month for 36 months with $0 down
Note: Average price paid is for base model minus option costs, from Truecar.com.
The current interest rate environment may do bupkis for your savings, but you'll be happy if you're planning to finance a car this year.  The average 48-month new car loan is going for 4% now vs. 4.4% in 2012, and the average 60-month is at 4.1% vs. 4.5%, according to Bankrate.com. On certain models, you'll do a lot better. Dealers are offering 0% financing on the 2013 Ford Taurus for loans of up to 60 months to woo buyers away from newly redesigned cars in the segment.
As always, to find the best deal, get prequalified at a local bank or credit union before you shop; then see whether the dealer can give you a better rate.
REPOSTED BY MIDWEST GLASS TINTERS FROM: http://money.cnn.com/gallery/autos/2013/05/22/best-deals-cars.moneymag/index.html
Small SUVs are one of the hottest vehicle categories. Their good fuel economy, easy access, all-weather traction, and plenty of passenger and cargo space make them an appealing choice for many car buyers. In this crowded segment, it can be challenging for consumers to determine which one is best to buy. That's where we come in.
Most automakers offer a small SUV in their lineup, but the list below focuses on popular models priced between $20,000 and $30,000. All score high enough to earn a Consumer Reports Recommendation, although not all have proven their reliability to be worthy of the accolade.
The list is organized in rank order of overall test score. While we cover the highlights here, it is well worth visiting their respective model pages to read the detailed road test and review the complete ratings.
Subaru Forester: The straight-A student 
The 2014 redesign brings many changes that helps the Forester go to the top of the class, leaving its competition far behind. Improvements include class-leading fuel economy at 26 mpg overall and 35 mpg highway, a standard backup camera, excellent visibility, a roomy interior, and very easy access. In addition, the Forester is the only small SUV to receive a Good score in all five Insurance Institute for Highway Safety crash tests. It isn't perfect, however. The ride is a bit jittery, and the infotainment system feels antiquated.
Honda CR-V: Easy-going and sensible 
Buyers prizing reliability and space will appreciate the CR-V. A flexible and roomy cabin provides plenty of storage and cargo space. The engine is smooth, but fuel economy is falling a bit behind the curve, thanks to Mazda and Subaru. Handling is responsive but emergency handling is less competent. Road noise is excessive. A standard backup camera is welcome, especially as rearward visibility is challenged.

Mazda CX-5: Aimed at fuel-frugal fun-seekers
Combining quick acceleration, impressive fuel economy, and agile handling seems like a tall order, but the CX-5 manages this feat. The new 184-hp, 2.5-liter four-cylinder engine feels more muscular and provides much quicker acceleration than the previous-generation powerplant, now relegated to the base Sport trim. Plus, the CX-5 got the same impressive fuel economy—25 mpg overall—with the bigger engine. However, cabin noise is loud and the price is relatively high. A blind-spot monitoring system comes on most trim lines. A sleeper in this class, the CX-5 is good enough that consumers should wake up to its virtues.
Toyota RAV4: A good all-around package 
The RAV4 is a safe overall choice, even if it doesn't stand out in any one attribute. Its 2013 redesign made notable improvements, such as removing the awkward side-hinged rear gate and moving the spare tire to under the cargo floor. Handling is now more agile, too. Power and fuel economy are good from the capable four-cylinder engine and slick six-speed automatic. Interior trim gained attractive touches in some places but skimped elsewhere. Still, rear-seat room is generous, access is super easy, controls are mostly intuitive, and a backup camera is standard.
Ford Escape: Sophisticated and athletic, at a price 
Many small SUVs tend to be loud and stiff riding. But the redesigned Escape is solid, sophisticated, and athletic. Highlights agile handling and an impressively supple and composed ride, plus its cabin is one of the quietest in the class. However, there are a few shortcomings, including controls that are needlessly complicated, such as the optional MyFord Touch infotainment system. You need to pay a lot to get a model with the optional rear camera. Plus, we don't have reliability information yet. Consider the Escape to be the model reaching for the luxury class, both in refinement and price.
Nissan Rogue: Starting to feel old 
Compared to the other models on this list, the Rogue is one of the oldest small SUVs available; a redesign is imminent. Handling is responsive and the ride is supple. The 170-hp engine is raspy at high revs, and fuel economy isn't keeping up with newer competitors. The cargo area is small and rear visibility is poor. We expect a redesign to bring similar improvements as seen on other freshened models, such as a standard backup camera and improved fuel economy to make it more competitive.

Kia Sportage: Sporty and reliable, but less practical 
With appealing styling and nimble handling, the Sportage adds some sport to the small SUV segment. But the styling makes for difficult rear visibility. You also sacrifice refinement for sportiness, with a stiff ride and pronounced road noise. Performance is leisurely, unless you get the optional turbocharged engine, and fuel economy is falling behind newer competition. On the plus side, the Sportage has been very reliable.
Hyundai Tucson: Styling stands out, but little else
Unlike many of its boxy rivals, the Tucson's more coupe-like styling catches the eye. But the sloping roof robs cargo space and inhibits the view to the rear. Overall, facing freshened competition, the Tucson proves forgettable. Buyers seem to agree, as owner satisfaction is below average. Handling is secure but uninspiring, and the ride is stiff. Road noise is pronounced, making the Tucson feel insubstantial.
On paper, many of the small SUVs look the same, with similar size, features, and power. Through the road tests, we're able to discern meaningful differences. Continue your research in our SUV buying guide and model pages, then test drive the standouts yourself and see if their personality is a good fit with yours.
REPOSTED BY MIDWEST GLASS TINTERS FROM:  http://autos.yahoo.com/news/guide-best-small-suvs-140000452.html