Archive for the 'Driver News' Category
REPOSTED BY MIDWEST GLASS TINTERS FROM: COMPUTER WORLD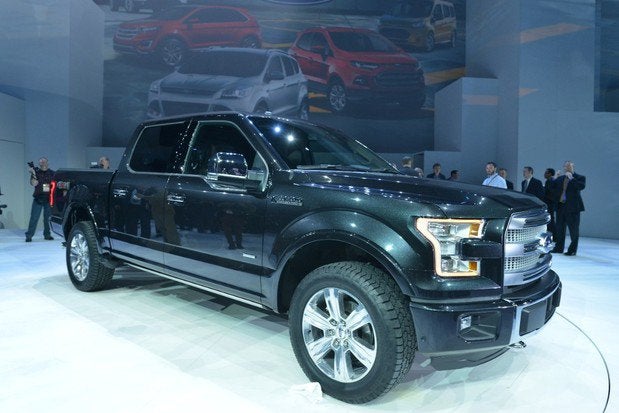 The new 2015 Ford F-150 is still a big car, but 360-degree camera views will make its surroundings easier to see when you drive.
Automakers are constantly adding new tech features to cars, but it can be hard to stay on top of the news. These ten innovations in current (or soon to debut) cars and trucks provide a few extra safety and convenience benefits. They show that technology rarely stands still, especially if you are trying to merge onto the highway in your morning commute.
1. First car to support Android Auto and Apple CarPlay
Vehicle: 2016 Kia Optima
This sedan is the first to support the latest smartphone integration services. You connect an Android phone or iPhone to the USB connection in the car. On the 8-inch touchscreen, Android Auto or Apple CarPlay kick in automatically and you can access the phone for music playback, navigation, and making calls. Kia also lets you access the functions by voice in the car.
2. The truck that helps you tow safely
Vehicle: 2015 Ford F-150
Trucks have historically been slow to adopt new tech features like lane-keeping. The F-150 not only warns you if you are leaving the lane (by pulsing on the steering wheel), but can slow down if you are taking a corner too fast — dangerous in all conditions but especially while towing. The truck also knows if there is a taillight out in your trailer.
3. The goggles that help you drive
Vehicle: Mini Cooper
Details are still a bit scarce, but the Augmented Vision tech for the Mini Cooper could be a game-changer. The glasses project an augmented reality display as you drive. You can see how far you need to go when backing into a parking spot. Arrows appear on the highway to show you where to turn. No details on how much it will cost or when it will be available.
4. A touchscreen that works like an iPad
Vehicle: 2016 Jaguar XF
Jaguar has radically improved the touchscreen in the new XF luxury sedan. It now works more like an iPad. The 10.2-inch capacitive screen lets you swipe and make other gestures like pinch to zoom. You can add shortcuts to the most commonly used functions, and even change the desktop wallpaper. The screen uses a quad-core processor and has a solid state drive.
5. The car that brakes at intersections
Vehicle: 2016 Volvo XC90 T6
Debuting this summer, the sporty-looking XC90 has a brand new tech feature not found in any other car. As you drive through an intersection, the car can look for a vehicle coming toward you in the opposing oncoming lane. If it looks like that car might try to turn in front of you or is heading for a collision with your front bumper, the car can brake automatically.
6. The smartwatch that starts your car
Vehicle: 2015 Hyundai Genesis
BMW isn't the only car company that lets you tap into your car with a smartwatch. The Blue Link smartwatch app, which works today with the 2015 Hyundai Genesis, lets you start the car, lock or unlock the doors, and even find the car in a crowded parking lot. The app works with most Android watches like the Moto 360; there will probably be an Apple Watch version.
7. Computer-controlled eyes that watch the road
Vehicle: 2015 Subaru Legacy
Many cars use sensors that looks for lane-markings and other vehicles. They can brake automatically or keep you centered in a lane. The Subaru Legacy uses a sensor called EyeSight that is mounted inside the windshield that looks for other cars and obstructions. It has more fidelity than most and won't get obscured by snow or ice. It's the only sensor the Insurance Institute for Highway Safety (IIHS) rated as "superior" in their tests.
8. Share a 4G signal in a low-cost car
Vehicle: 2015 Chevy Trax
Having a 4G hotspot in your $40,000 truck is one thing — you could probably spring for extra data connections on your devices. The 2015 Chevy Trax costs just over $20,000, so it makes more sense. Passengers can tap into the 4G signal. The service is free for three months or up to 3GB (whichever comes first). After that, fees start at just $5 per month.
9. An attention monitoring system that watches how you steer
Vehicle: 2016 Nissan Maxima
The upcoming 2016 Nissan Maxima, which should debut this year, has an interesting safety feature. (You may have seen it in much more expensive luxury models from Mercedes-Benz.) As you drive, the car monitors your steering patterns — say, if you keep jutting to the left and right. A coffee cup appears in the display asking if you need a break and a chime reminds you to pay attention. An indicator shows your level of attention.
10. AWD that predicts tire slip
Vehicle: 2016 Mazda CX-3
Most all-wheel drive (AWD) systems engage only after the car senses tire slip. The 2016 Mazda CX-3 is the first to use a more intelligent sensing system. The car knows when road conditions might be icy, wet or snow-packed. For example, a built-in thermostat reads the temp. The car actively engages the AWD before any tire slip occurs.
TO LEARN MORE ABOUT THE BENEFITS OF CAR WINDOW TINTING, ANSWERS TO FREQUENTLY ASKED QUESTIONS , MORE INFORMATION ABOUT AUTO GLASS TINTING IN CHICAGO, OR FOR A CAR TINTING QUOTE, CONTACT MIDWEST GLASS TINTERS 
REPOSTED BY MIDWEST GLASS TINTERS FROM:   BOLD RIDE
Engine at the front, drive at the back. That's been the staple of the Corvette since it was introduced in 1953. Alternatively, so has the idea of a mid-engined variant. Up until now, we haven't seen said mid-engine Corvette reach the production line, but rumors have been swirling, and the idea is becoming more of a reality today than ever before.
There have been plenty of reports and even a few test mules spotted, but we won't know whether a mid-engine Corvette is actuallyhappening until we see one in the flesh. For now, we can only imagine. That's where our ace rendering artist Hansen Art comes in.
The concept you see here is our interpretation of a possibly upcoming mid-engine Corvette. And it's pretty radical, as it should be.
From front to back, the new Corvette will get a massive makeover. Though, it won't lose too many styling cues from the Stingray we know and love. The front end gets a huge boost in aerodynamics without that big engine in the way, and the grille will provide more downforce than the underlying Z06.
Engineers are also likely to also ditch many of the heavier fiberglass body panels in place of lighter, stiffer carbon fiber. Just like any good supercar.
Move the engine from the front to the back— sounds simple enough, right? While the idea may sound elementary, the engineering required in restructuring an entire vehicle could hypothetically take years. But thanks to a robotic frame fabrication tool GM cooked up for the C7 Corvette, stretching and shaping a new frame for the engine transfer won't take rocket science. Just engineering science…and time.
With that reworked frame, Chevy will probably stick the same 6.2-liter V8 found in the current 'Vette back there, albeit with a turbocharger or two. It's relatively new, eeks out huge amounts of power when need be, and definitely worthy of powering a world-class Corvette hypercar. Expect somewhere north of 750 horsepower to be present.
When it's all said and done, if Chevy does decide to move  forward with the mid-engine Corvette project, it's bound to be something special. A radical, American design paired with a powerful engine and a modern chassis should put cars like the Porsche 918 and McLaren P1 on notice.
After all, Americans can build world-class hypercars too.

TO LEARN MORE ABOUT THE BENEFITS OF CAR WINDOW TINTING, ANSWERS TO FREQUENTLY ASKED QUESTIONS , MORE INFORMATION ABOUT AUTO GLASS TINTING IN CHICAGO, OR FOR A CAR TINTING QUOTE, CONTACT MIDWEST GLASS TINTERS 
REPOSTED BY MIDWEST GLASS TINTERS FROM:  BOLD RIDE
If you were hoping to buy a brand new Tesla Model S 60, we're sorry, you can't have one. But you can have something much better. Tesla Motors has cut its base level Model S 60 in favor of the 70D, its new base model. With the name change comes Tesla's dual motor all-wheel-drive, increased range, and a boost in performance.
Whereas the Model S 60 employed Tesla's previous 60 kWh battery pack to motivate the sedan, the 70D replaces it with an upgraded 70 kWh unit and adds an electric motor to the front axle, bringing all-wheel-drive as standard to the bottom of the Model S lineup. Tesla says the dual motors have upped the 70D's zero to 60 mph time to 5.2 seconds, now generating 329 horsepower. The model range now includes four variants – 70D, 85, 85D, and P85D. Tesla offers the sole two-wheel-drive 85 for $5,000 less than the 85D.

TO LEARN MORE ABOUT THE BENEFITS OF CAR WINDOW TINTING, ANSWERS TO FREQUENTLY ASKED QUESTIONS , MORE INFORMATION ABOUT AUTO GLASS TINTING IN CHICAGO, OR FOR A CAR TINTING QUOTE, CONTACT MIDWEST GLASS TINTERS 
REPOSTED BY MIDWEST GLASS TINTERS FROM:  CNN MONEY

Aston Martin has been on the Brink of bankruptcy more than a few times in its 100-year history.  Andy Palmer, the automaker's new chief executive, wants to get the car maker back on solid ground for good.
A vital piece of the puzzle is the company's deal with Germany'sDaimler (DDAIF), the parent company of Mercedes-Benz and Smart, which owns a small stake in Aston. Daimler is developing engines and electronics for the legendary sports car maker.
That frees up Aston Martin to focus on other things, like the smokin' hot designs it unveiled at the Geneva Motor Show.
The Aston Martin Vulcan is powered by a 7-liter V12 engine designed to produce something over 800 horsepower. It's engineered for the track, not the street, and only 24 will be built, selling for well over $2 million each.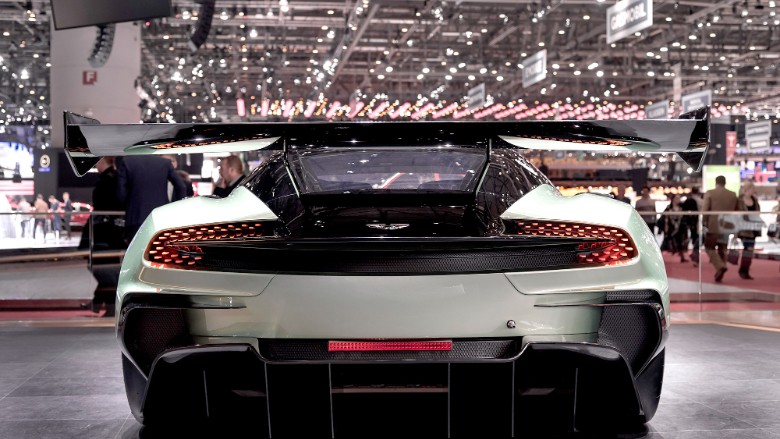 The Vulcan's body is made entirely from carbon fiber. The design is extreme but, according to Aston Martin, it contains elements that will appear in more mainstream Aston Martin cars coming in the future.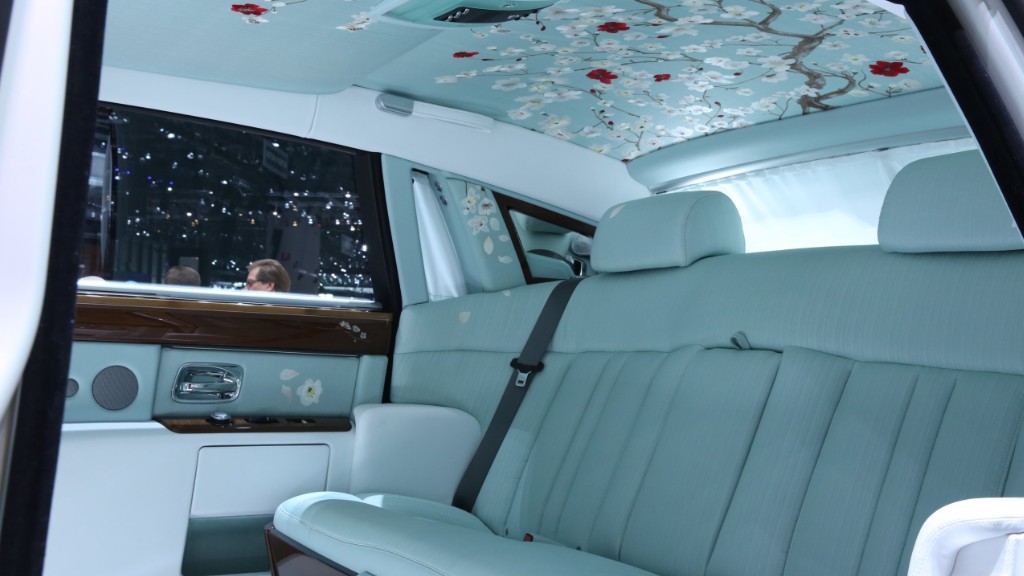 Of course, it's hard for a car company to survive by selling only expensive sports cars. Aston needs to branch out, Palmer admitted. That was the point of Aston Martin's other major unveiling in Geneva, a crossover concept vehicle called the DBX.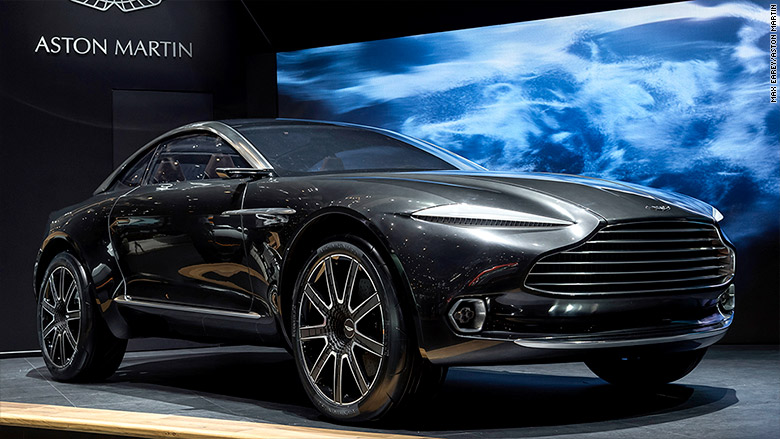 The DBX is a two-door machine with a coupe shape that barely looks like a crossover SUV at all. In fact, it looks almost like a slightly inflated sports car. In case you haven't noticed, crossover SUVs are the automotive industry's current addiction. And for good reason. The public's appetite for them is insatiable no matter the size, no matter the price.
Not only is Aston working on one, but so is Bentley, Rolls-Royce, Lamborghini and Maserati.
The concept version of the DBX also happens to be an all-electric plug-in vehicle.
That's remarkable since rumbling, chest-rattling engine sound is crucial to the Aston Martin experience, Palmer said. But a model line-up full of burbling V12s and V8s won't meet new emissions requirements in Europe. So Aston may make emission-free all-electric vehicles in order to average things out.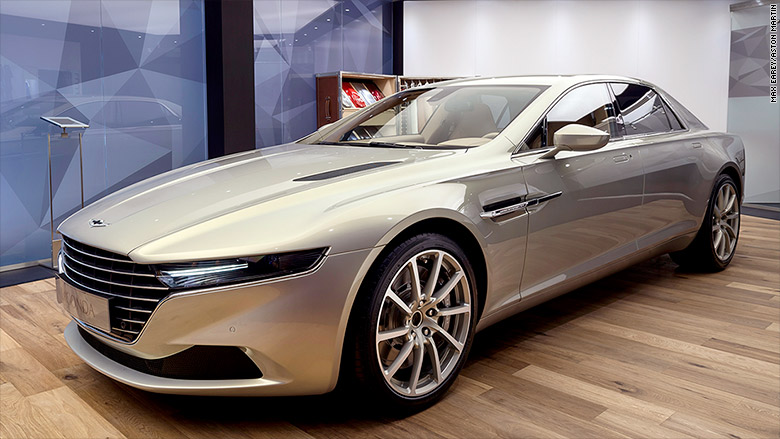 Also in Geneva, Aston Martin displayed a four-door Lagonda sedan that the company hopes will broaden out the appeal of its brand. The Lagonda isn't available in the U.S. yet, but it will be at some point.
Even though Aston Martin plans to sell crossover SUVs and full-sized sedans, it's the sport cars that will always define its brand, Palmer insisted.
TO LEARN MORE ABOUT THE BENEFITS OF CAR WINDOW TINTING, ANSWERS TO FREQUENTLY ASKED QUESTIONS , MORE INFORMATION ABOUT AUTO GLASS TINTING IN CHICAGO, OR FOR A CAR TINTING QUOTE, CONTACT MIDWEST GLASS TINTERS 
REPOSTED BY MIDWEST GLASS TINTERS FROM:  FORTUNE
This is a Civic for the cool kids.
The Honda Civic is looking to change its reputation, and based on what we've seen at the New York Auto Show this week, it may succeed.
"This is the return of the sporty Civic," John Mendel, Honda's executive vice president in the U.S., told USA Today.
The new Civic has a turbocharged engines and multiple design variants, including a hatchback version and a performance model. Honda didn't comment on whether or not a hybrid version would be available. However, it did say that the Civic Type-R, a sports version of the car currently only sold overseas, would be made available in the States.
This is the tenth generation of the Civic, and it does away with the more boxy feel the car has had in the past, instead featuring a longer hood.
The Civic remains extremely popular, though sales are down 6.2% for the first quarter to 66,722. Auto sales in general though, are up year-over-year as the auto market continues its rebound following the 2008 credit crisis.

TO LEARN MORE ABOUT THE BENEFITS OF CAR WINDOW TINTING, ANSWERS TO FREQUENTLY ASKED QUESTIONS , MORE INFORMATION ABOUT AUTO GLASS TINTING IN CHICAGO, OR FOR A CAR TINTING QUOTE, CONTACT MIDWEST GLASS TINTERS 
REPOSTED BY MIDWEST GLASS TINTERS FROM:   FORBES
This week the New York International Auto Show opens with a series of high-profile global vehicle debuts. As the competitive energy within the auto industry escalates every carmaker is being pushed to produce models with more compelling design, cutting-edge technology, superior performance and improved fuel efficiency. And while the New York auto show has always provided a first glimpse at a few key cars and trucks, this year's show has more crucial global debuts than I've seen in my 20 years in the industry. That's great news, not only for the show itself but for consumers and car enthusiasts looking for one last hurrah in the traditional auto show calendar (the New York auto show is always the last big show until fall). Normally I'd have to struggle to list 10 big deal world debuts in the Big Apple AAPL -0.97%, but the 2015 New York International Auto is bursting with all-new, never-before-seen cars that will play critical roles in each brand's upcoming product plan. This will be a high-level look at each vehicle. You can see more details and breaking news from the show floor all week at Kelley Blue Book.
1. Lincoln Continental Concept: The attractive styling and advanced features seen on Lincoln's new Continental concept are almost overshadowed by the car's name — it's not an acronym! It's encouraging to see Lincoln embrace its rich history with a sleek luxury sedan wearing an iconic badge. Convincing serious — and notoriously elitist — luxury buyers that Lincoln is a genuine player in the premium market will be a long road, but a car like the Lincoln Continental Concept will shorten the journey if it materializes as a production model with the same flare seen on the show stand. Given Lincoln's recent launch in China a car like the Continental, with its premium interior and first-class rear seating, is a smart step toward bolstering the brand's global appeal.
2. 2016 Chevrolet Malibu: After struggling to establish the current Malibu in the ultra-competitive midsize sedan category Chevrolet is set to make a splash with its all-new 2016 version. The sleek shape wraps around an all-new interior while featuring a long list of high-tech features. Parents will be able to monitor their children's driving behavior, and a new hybrid model will offer class-leading fuel efficiency of at least 45 mpg.  Looks like Chevrolet will finally give the segment leaders in this category something to worry about.
3. 2016 Cadillac CT6: It's been too long since Cadillac offered a competitive, top-tier luxury sedan, which means the CT6 can't arrive soon enough. As the brand continues to rebuild its image a worthy competitor to iconic models like the BMW 7 Series and Mercedes-Benz S-Class will go a long way toward establishing Cadillac's premium pedigree. I'm not sold on the latest naming convention, as I feel it will lead to more confusion than the existing nomenclature, but if the CT6 provides a powerful blend of advanced luxury features and capable performance the name won't hold it back.
4. Honda Civic: Honda's next Civic will re-establish it as a fun-to-drive car offering high-tech drivetrain choices and advanced technology. The Civic established Honda as a viable Japanese automaker in the U.S., but recent versions haven't lived up to its iconic status. The 2016 Civic should correct that trajectory, offering styling and performance that will stand out in the crowded compact car segment. It's rumored a wide range of Civic body styles will be offered on this all-new platform, and if they all look as good in the showroom as Honda's concept looked on stage the Civic should repeat the original model's success with a new generation of young buyers.
5. 2016 Lexus RX: The RX has been Lexus' most successful model since it was introduced nearly 20 years ago. This means the brand has to balance bringing in new customers without alienating the existing fan base when redesigning the RX. This new version offers a more aggressive look than past models, reflecting Akio Toyoda's mantra to increase his products' emotional appeal while maintaining their high quality and refinement. Did the designers go too far with this one? We'll know soon enough, but the latest RX will surely maintain its balance of luxury, technology and functionality, which will overcome any potential styling quirks in the eyes of traditional Lexus customers.
6. 2016 Scion iA and iM: Toyota's Scion division has never delivered the kind of consistent, high-volume traffic its parent company, Toyota, wanted when it introduced the "youth brand" back in 2002. A combination of funky styling and low-cost materials, both designed to appeal to young buyers, seemed to turn away as many shoppers as it pulled in. With two all-new models debuting in New York Toyota is clearly refusing to admit defeat. The sedan, which sits on the Mazda 2 platform, offers styling that suggests Scion has finally found the right balance between low cost and "cheap." However, while the new sedan and hatch look fine there's still no SUV in the line-up, and in today's world that's an undeniable handicap for any brand trying to grow volume.
7. 2016 Jaguar XF: Jaguar caused quite a stir when the new F-Type debuted last year, yet it needs to refresh the rest of its line-up if it wants to increase sales and stay competitive in the luxury market. The new XF retains much of the previous car's look, but a lighter, stronger chassis and improvements in drivetrain and suspension technology, along with a more advanced driver interface, will enhance the XF's performance and appeal. Jaguar's upcoming SUV will truly expand the brand's customer base when it debuts next year. Until then the updated XF will give luxury sedan shoppers a compelling reason to consider the brand.
8. 2016 Toyota RAV4 Hybrid: The market for hybrid vehicles remains a tiny niche, and as fuel prices faltered in 2014 so did the market for hybrids. Toyota itself has shown increased dedication to fuel cell technology and is planning to introduce a consumer-ready fuel cell car next year. But hybrids remain a key component of the automaker's near-term plan, and an all-new RAV4 Hybrid will debut in New York. The compact SUV segment is the hottest slice of the U.S. market right now, which means a RAV4 Hybrid, all by itself, could significantly increase total hybrid sales.
9. 2016 Kia Optima: Kia's efforts to inject visual appeal across its model line have paid off in recent years. The current Optima is considered one of the best looking cars in the midsize sedan category, which puts pressure on Kia's design team to improve an already attractive model. Thankfully they succeeded with the latest Optima, keeping the same sleek profile while enhancing details to further elevate its on-road presence. The Optima's sales volume hasn't yet approached segment leaders, but it's visual appeal continues to bring in new customers, consistently moving that number in the right direction.
10. 2016 Nissan Maxima: The large (non-premium) sedan category isn't dead…yet, though sales over the last decade confirm it's fading fast. The reason why is easy to explain: why would anyone spend more for a sedan that's only slightly larger than today's midsize family sedans (Accord, Altima, Camry, etc.) when those sedans offer not only comparable interior volume but also the same degree of premium features? For example, the distance between an Altima and Maxima has all but vanished, though fans of the original "four-door sports car" can take heart that Nissan hasn't surrendered. At one time the Maxima owned the large sedan category, and an all-new one will appear in New York to defend what's left of its turf.
TO LEARN MORE ABOUT THE BENEFITS OF CAR WINDOW TINTING, ANSWERS TO FREQUENTLY ASKED QUESTIONS , MORE INFORMATION ABOUT AUTO GLASS TINTING IN CHICAGO, OR FOR A CAR TINTING QUOTE, CONTACT MIDWEST GLASS TINTERS 
REPOSTED BY MIDWEST GLASS TINTERS FROM:   YAHOO AUTOS
Cars are more than just a means to get from point a to point b. They can be works of rolling automotive art. Legendary designers such as Marcello Gandini, Giorgetto Giugiaro, and more recently Ian Callum are artistic geniuses as much as they're "car guys."
While beauty is without a doubt purely in the eye of the beholder, there are certain cars whose sleek lines, luscious curves, or sheer aggression make them universally loved. Well, at least universally loved here at Business Insider.
Thus, this list contains what we consider to be the ultimate collection of automotive elegance on sale today.
10. Volkswagen Scirocco: Based on the fantastic Volkswagen GTI, the Scirocco offers a wide stance and an aggressive, angular front headlight-and-grille combo.
Although the Scirocco is sold around the world, it is doesn't look like the stylish coupe will be coming to America anytime soon.
9. Chevrolet Corvette Stingray: The Vette has always been beautiful to its devoted followers, but the current generation Stingray is without a doubt the prettiest version of the American idol that we've seen in decades.
The Vette perfectly blends elements from its more than 60 years of history with the design needs of a modern sports car. Which is one of the reasons we named the Stingray Business Insider's first annual Car of the Year.
8. Peugeot RCZ: While most Americans may be unfamiliar with this French sports coupe, the RCZ has been racking up the awards since its debut in 2009 — including Top Gear's 2010 Coupe of the Year.
The RCZ's soft, flowing curves and classic "double bubble" roofline make for one gorgeous silhouette.
7.Maserati GranTurismo: Even though the GranTurismo has been on sale since for nearly a decade now, the GT's elegant lines are truly timeless.
The GranTurismo's Pininfarina-designed body offers a perfect balance between feminine and masculine features — with its rounded edges elegantly offset by its aggressive front fascia.
6. BMW i8: The BMW i8 looks like no other car on the road today.
With the i8, BMW has successfully blended a cacophony of materials, textures, and angles to create a harmonious composition.
5.Lamborghini Aventador: A Lamborghini should neither be boring nor conventionally beautiful. Fortunately, the flagship Aventador isn't.
The Aventador's aggressive lines and stealth-fighter-like edges make for a menacing beauty that's perfect for Lambo's attention-hoarding ethos.
4. Ferrari LaFerrari: People tend to find Ferraris attractive simply because they are Ferraris. But the reality is that the company created some misses. The Ferrari LaFerrari isn't one of them.
Designed in-house at Ferrari, LaFerrari is a bold melange of classic elements from Maranello's supercars of yore. It lines are sleek, evocative of a space-ship, yielding the ultimate Ferrari hypercar.
3. Aston Martin Vanquish: Like the English spy who is most famous for driving Aston Martins, the pressure on the Vanquish to live up to expectations is great. But Aston's top-of-the-line grand tourer delivers!
With the Vanquish, designer Marek Reichman gave form to a seductively styled modern interpretation of the classic Aston Martin supercar.
2. Pagani Huayra: The 230-mph Huayra is the second all-new model to emerge from the Italian workshop of Horacio Pagani. It serves as the successor to the widely praised Zonda.
In may ways, Horacio Pagani is an automotive Steven Jobs. No detail, no matter how minute is overlooked. Everything from the design of the car's active aerodynamics to the "ding" sound the shifter makes is carefully and deliberately crafted.
The result is a hypercar with a rocket-ship body and a sort of steampunk interior — utterly original!
1. Jaguar F-Type: Designer Ian Callum once told me a Jaguar design must possess beauty, simplicity, and sense of visual prowess.
With the F-Type, Sir Ian has checked all of those boxes — and then some.
The F-Type's feline curves and muscular stance mean this cat from Coventry is ready to pounce.
Here's why the Jaguar F-Type is the most beautiful car I've ever seen….
TO LEARN MORE ABOUT THE BENEFITS OF CAR WINDOW TINTING, ANSWERS TO FREQUENTLY ASKED QUESTIONS , MORE INFORMATION ABOUT AUTO GLASS TINTING IN CHICAGO, OR FOR A CAR TINTING QUOTE, CONTACT MIDWEST GLASS TINTERS 
REPOSTED BY MIDWEST GLASS TINTERS FROM:   YAHOO AUTOS
When you're building the world's fastest car,  you know what the most important part is?  Making sure the wheels can turn fast enough to keep up and, just as important, don't shred like cheese through a grater.  The engineers behind Bloodhound seemed to have accomplished at least one of those goals.
Bloodhound is the British project to build the world's fastest car. How fast? How does 1000 mph sound?  That would obliterate the current record of 763 mph set by Thrust SSC, a UK team led by Richard Noble and driven by Andy Green.  It's probably no coincidence they are the project director and driver behind Bloodhound.
It's a vehicle without peer (on terra firma at least) that plans to go for the world record in November at Hakskeen Pan, Northern Cape, South Africa. It was chosen because it's perfectly flat, it's 12 miles long, and it's two miles wide.
Why are those dimensions so important? Because of Bloodhound's power. It has three power plants: a Rolls-Royce EJ200 jet from a Eurofighter Typhoon, a cluster of Nammo hybrid rockets and a 650-horsepower engine that drives the rocket oxidizer pump. Between them they generate 135,000 thrust horsepower, equivalent to 180 F1 cars.
Sorry, we had to breathe into a paper bag for a minute after reading those stats. Bloodhound recently wrapped up production on its aluminum disc wheels. As BBC.com reports, "These 90cm discs are a crucial element of the Bloodhound concept, and will have to endure huge loads as they spin at over 170 revolutions per second. Calculations indicate that at peak speed, the wheels will be generating 50,000 radial g at their rim. That's 50,000 times the pull of gravity."
Seriously? You think you're bad when your Corvette pulls 1.3 Gs? OK, maybe it's apples to oranges but 50,000 radial g? And as the report notes, there is a point when Bloodhound will be moving faster than the wheels can turn. When that happens, it's not so much revolutions as it is rudders. They will slide.
The wheels, as one can imagine, are absolutely crucial to the success of the attempt. They fail and the whole attempt goes up in smoke. The wheels had to be machined to sustain anything bigger than a pebble being picked up by the front wheels. If that happens, those projectiles can blow through the rear wheels like a bullet.
The wheels are made of an aluminum alloy mix that contains small amounts of zinc, copper and manganese. It's an alloy typically only used in space. Each of the wheels will cost about $400,000 each.
TO LEARN MORE ABOUT THE BENEFITS OF CAR WINDOW TINTING, ANSWERS TO FREQUENTLY ASKED QUESTIONS , MORE INFORMATION ABOUT AUTO GLASS TINTING IN CHICAGO, OR FOR A CAR TINTING QUOTE, CONTACT MIDWEST GLASS TINTERS 
REPOSTED BY MIDWEST GLASS TINTERS FROM:  BUSINESS INSIDER
The introduction of the entry-level Mercedes-Benz CLA launched a new era for the C-Class. No longer at the bottom of the brand's offerings, the C-Class enjoyed a dramatic redesign in 2014 that enabled it to more closely resemble a miniaturized S-Class; unfettered from its humble origins, it was free to evolve into a more luxurious, refined, and mature sedan.
The new 2015 Mercedes-AMG C63 takes this evolution a step further and embraces a more performance-oriented focus, starting with a twin-turbocharged 4-liter V-8—a modified version of the engine powering the new Mercedes-AMG GT. Available in standard (469 hp) and S (503 hp) variants, the engine is said to be the most fuel-efficient 8-cylinder in the high-performance segment. Considering this claim, the C63's zero-to-60-mph time of 4 seconds (and the S's 3.9-second sprint) makes this an exceptionally capable compact sedan. Also joining the C-Class family is the Mercedes-Benz C450 AMG, which is powered by a 3-liter twin-turbo V-6 that is capable of reaching 60 mph from a dead stop in 4.9 seconds.
At the Algarve International Circuit in Portimão, Portugal, the C63 S proved to be a dynamic, entertaining performer thanks to its prodigious power and dialed-in suspension. Despite numerous blind corners, elevation changes, and decreasing-radius turns, the C63 S felt tenaciously glued down with intuitive, reassuring handling. Unlike some all-wheel-drive AMG models (such as the E-Class), the rear-wheel-drive C-Class AMG is easier to steer with the right pedal, sliding the tail during heavy throttle application.
That characteristic makes for a sportier, more exciting dynamic. The 6-piston ceramic brakes do an impressive, fade-free job of slowing down this 3,935-pound car, though Mercedes-Benz's preemptive braking system intruded during lead/follow sessions when we followed the car ahead too closely. Suspecting the potential for impact, the system braked in order to maintain a safe distance.
On the roads surrounding the racetrack, the C63 S felt fierce, capable, and focused, delivering notable performance for its size and weight. As relatively small as its cabin may be, this impressively tuned, nicely finished AMG proves that wonderfully entertaining things can come in small packages.
TO LEARN MORE ABOUT THE BENEFITS OF CAR WINDOW TINTING, ANSWERS TO FREQUENTLY ASKED QUESTIONS , MORE INFORMATION ABOUT AUTO GLASS TINTING IN CHICAGO, OR FOR A CAR TINTING QUOTE, CONTACT MIDWEST GLASS TINTERS 
REPOSTED BY MIDWEST GLASS TINTERS FROM:  YAHOO AUTOS/MOTORAMIC
Pop quiz: If we asked you which gasoline-powered production car has the most torque, what would you say? The Bugatti Veyron? McLaren P1? LaFerrari? Maybe even a Detroit bruiser?
Wrong, wrong, and still wrong.
Before everyone sharpens their troll spikes, an explanation. First, we said production cars; The Veyron recently reached the end of its line in preparation for the new as-yet-to-be-announced model from Bugatti. And yes, limiting it to gasoline cars takes out the latest electric cars and diesel pickups.
That puts the new 2016 Bentley Mulsanne Speed at the top of the list. Bentley has tuned the 6.75-liter twin-turbocharged V-8 engine in the 2016 Mulsanne Speed to put out 811 lb.-ft. of torque, a boost of nearly 60 lb.-ft. over the base Mulsanne, along with an 25 additional hp, for a total of 530 hp. Bentley traces the origins of that 6.75-liter engine back to 1959, making it one of the oldest engines still getting bolted into vehicles — older than the first-generation Chevy small block and the original Lamborghini V-12 engine (which ended with the Murcielago). The 6.75-liter version of the engine went into production in 1968, and over that time Bentley has tripled the power and torque output it gets from the engine.
Which is what's required for dealing with nearly 6,000 lbs. of hand-built British luxury sedan. Getting up to speed would seem like a Herculean feat, but the Mulsanne Speed quietly cruises up into the triple digits with nary a complaint. Even on the track.
Wait, what?
In the hands of five-time Le Mans winner and Bentley brand ambassador Derek Bell, the Mulsanne Speed feels agile and quick over the undulating F1 Circuit of the Americas track just outside of Austin. Even though Bell admits that he hadn't driven the track prior to our hot lap, the car feels controlled and stable—even at speeds exceeding 130 mph. It hustles from 0-60 mph in 4.8 seconds and 0-100 mph in just 11 seconds; the theoretical top speed is 190 mph.
On the road, the eight-speed transmission concealed its work like a head butler as we rocket along the edge of the Hill Country outside of Austin. People appear surprised—and amused—to see the big, attractive car barreling down the toll road. Toss it through a few sweeping turns, toggle the "Charisma" knob and switch to Sport and the steering weights up, adaptive air suspension and damping stiffens, and you and your occupants are treated to a joyously jaunty ride that's fun for the driver but not vomit-inducing for passengers. Comfort mode is prime for long, fast toll road runs or when stuck in traffic in town, but we wouldn't recommend it when trying to hurry the car along a curvy road. You can also customize the air suspension and steering feel individually, if you are so inclined. Just in case you were wondering, the Mulsanne Speed is rear wheel drive…and yes, you can (and we did) do a burnout in it.
In addition to the ride and raucous speed, the craftsmanship of a Bentley is something to be admired. It takes more than 150 man-hours to complete the interior of a single Mulsanne. (By comparison, that's roughly how long it takes Toyota to bolt together five entire Corollas.) All the high touch points — vent plungers that look like beautiful antique cigarette lighters, the "Charisma" button that changes handling, even the weighted multimedia control knob that clicks pleasantly under touch — are made of real glass and metal. During the drive, Sam Graham, the Mulsanne line product director, notes that it takes 16 cowhides to envelope the interior. Here in Texas, that counts as half a herd.
From a quick glance, the Mulsanne Speed doesn't look all that different from the run-of-the-mill CEO hauler (if you could call a Mulsanne run-of-the-mill) but it does have a few small visual clues that make it stand out from the standard Mulsanne. Directional wheels that are machined, amazingly, from a single billet of aluminum; a darker chrome grille; a cast "Speed" badge, and door sills marked with "Mulsanne Speed" are all subtle nods to the naughty power under the hood. The Speed is also the first Mulsanne to offer a carbon fiber interior option.
And of course all this high hustle and luxury bustle comes at a price. The base Mulsanne Speed starts at $335,000, or more than the median home price in Denver. The one we drove bore a few choice sets of the 90 variations of standard options that come in the Mulsanne Speed. Ours included the entertainment package that comes complete with iPad tables in the back seats and WiFi, as well as a package that includes massaging front seats, flip down rear mirrors and additional rear seat champagne cooler. The grand total of the Speed we tested rounded out to $407,000. According to Bentley, most Mulsanne Speeds are customized to around $385,000.
Bentley is only making 1,000 of these monsters this year, with a majority going to China and the Middle East, and only a few stateside. The Speed option will cost buyers an additional $30,000 over the base Mulsanne price, but at this level, that's probably a wise move. If you're going to buy this kind of hat, you should get all the cattle.
TO LEARN MORE ABOUT THE BENEFITS OF CAR WINDOW TINTING, ANSWERS TO FREQUENTLY ASKED QUESTIONS , MORE INFORMATION ABOUT AUTO GLASS TINTING IN CHICAGO, OR FOR A CAR TINTING QUOTE, CONTACT MIDWEST GLASS TINTERS