Archive for the 'Buyer Tips' Category
REPOSTED BY MIDWEST GLASS TINTERS FROM:  JALOPNIK
This year's LA Auto Show has been kind of a strange one. There have been a few good debuts, but also a ton of stuff we've seen online and at other auto shows, and not many surprises overall. But there's a very nice surprise waiting in the Toyota section of the floor: this gorgeous white 1967 Toyota 2000GT.
Granted, there are a lot of really cool new cars at the LA Auto Show this year, amazing and stylish and efficient machines that are safer and better-performing than at any point in car history.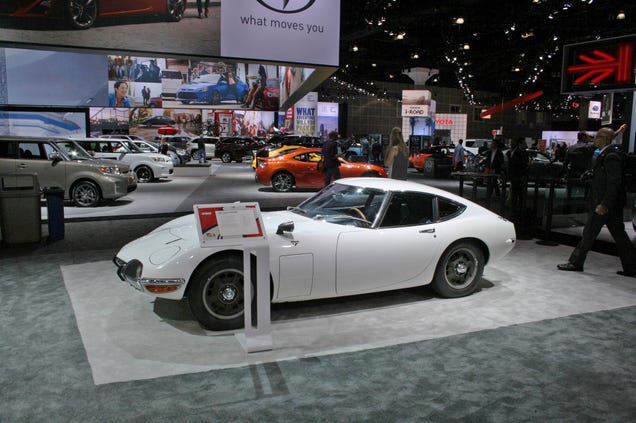 But this 2000GT is cooler. It just is. Real talk. End of story.
If you aren't familiar with the 2000GT, it has a pretty fascinating back story. Think of it as kind of like the Lexus LFA of its day, except with vastly more historical significance. The car first showed up as a concept in 1965, back when the fledgling Japanese auto industry wasn't taken very seriously on the world stage, and was more known for making motorcycles than cars.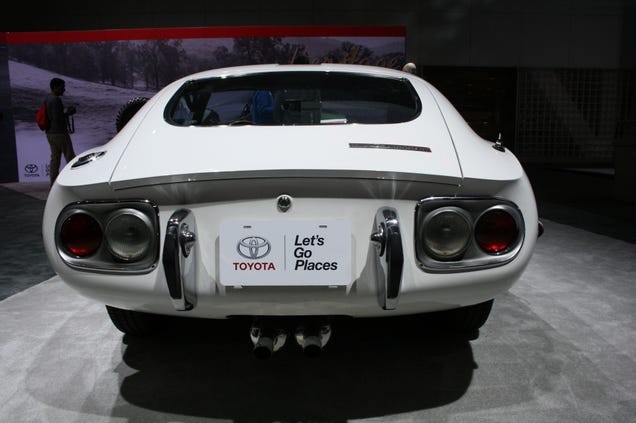 The 2000GT was a sucker punch to the whole world, shocking proof that once-war torn Japan could make cars that inspired lust as well as anyone else. Largely credited to German-born designer Albrecht Goertz, who also penned the stunning BMW 507 and later the Datsun 240Z/Nissan Fairlady Z, the 2000GT echoed many sports cars of its time, including the Jaguar E-Type and others. Power came from a 150 horsepower 2.0-liter inline six that offered performance on par with the Porsche 911 of the day.
Then as now, it was a fantastically rare machine. Only 337 were ever produced, and just 54 made it to North America. The one at the LA show is a left-hand drive model, curiously enough.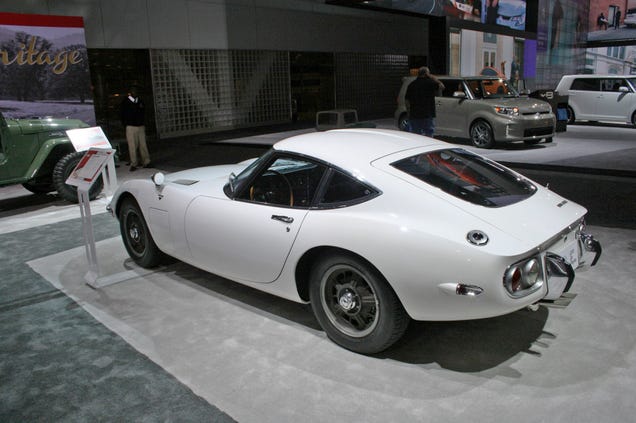 Even today, the car looks amazing. With its swooping curves and classic sports car profile, it has certainly aged well. The interior is incredibly tasteful mashup of wood and leather. The car held its own against anything from Europe or America.
It's at the auto show near a 1961 Land Cruiser and an IMSA GTP racer from the early 1990s. If you're down there, stop by and say hi. This 2000GT would probably be happy to know it's still appreciated.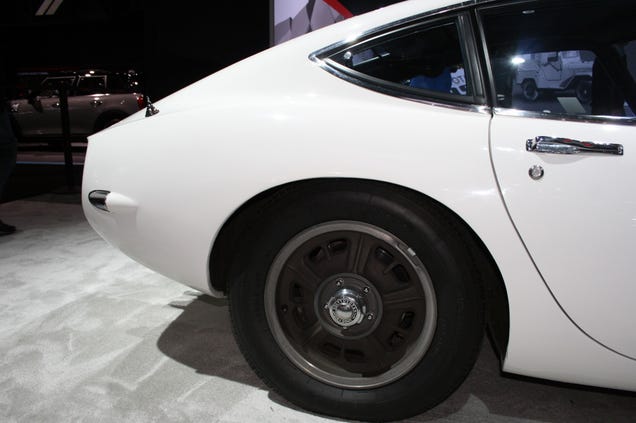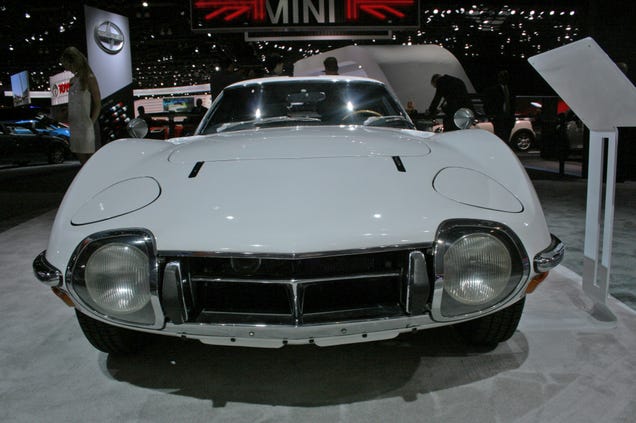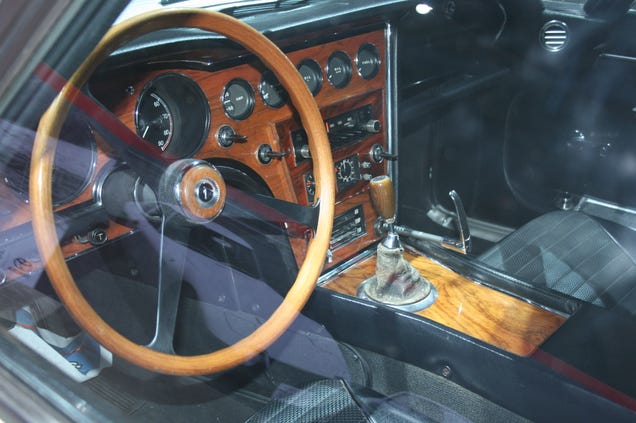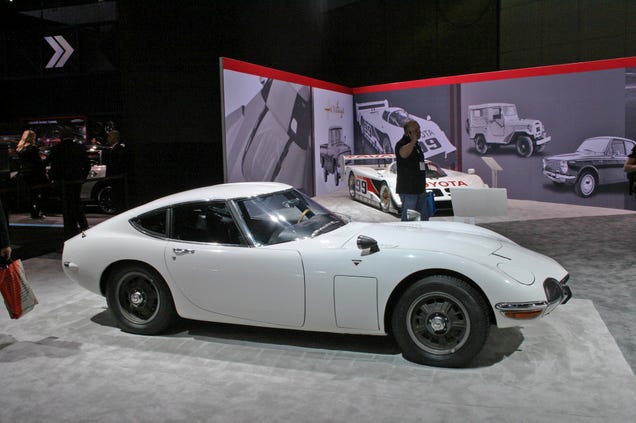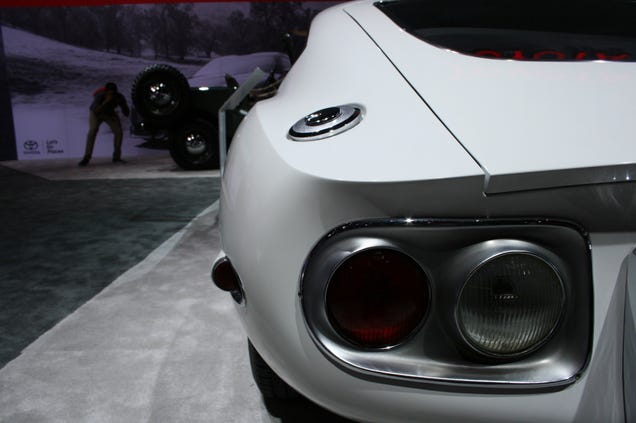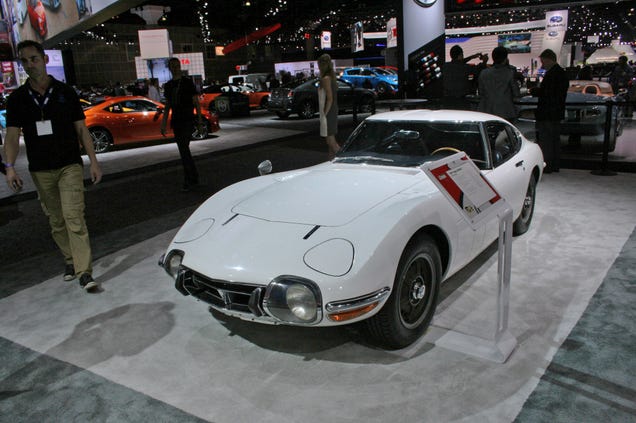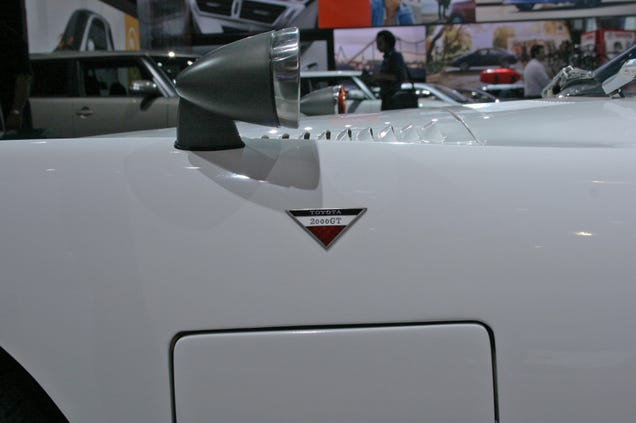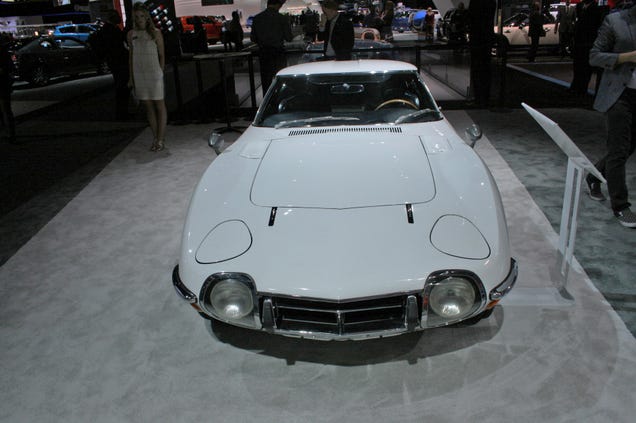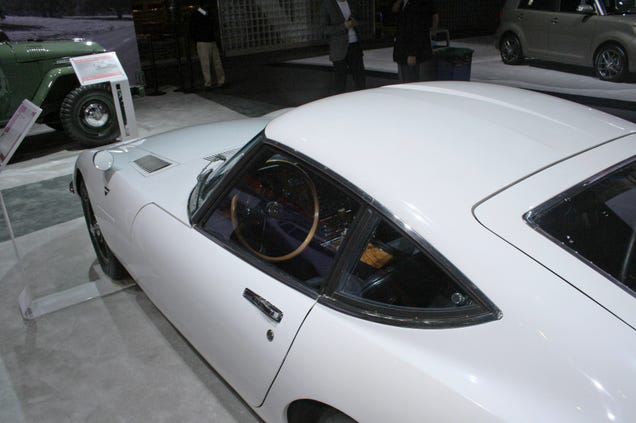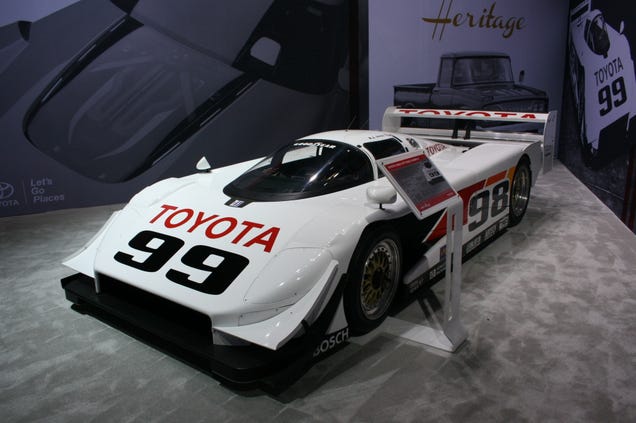 TO LEARN MORE ABOUT THE BENEFITS OF CAR WINDOW TINTING, ANSWERS TO FREQUENTLY ASKED QUESTIONS , MORE INFORMATION ABOUT AUTO GLASS TINTING IN CHICAGO, OR FOR A CAR TINTING QUOTE, CONTACT MIDWEST GLASS TINTERS 
 (847) 452-4818 or info@midwestglasstinters.net
REPOSTED BY MIDWEST GLASS TINTERS FROM:  GREEN AUTOBLOG
Amid the flurry of hydrogen announcements from Toyota and Honda last night, Volkwagen has something to add: a new hydrogen fuel cell concept vehicle. This will be the first VW hydrogen fuel cell vehicle in many years – remember the Tiguan Hy-Motion back in 2008? – and it comes as a bit of a surprise.
First written up by the German publication Wirtschaft Woche, VW is going to have the prototype car (not pictured) available at the ride and drive at the Los Angeles Auto Show later this week. We don't yet know what kind of vehicle will sport the hydrogen powertrain, but our money's on a Golf variant. We'll see soon enough when we get to Los Angeles.
What's interesting is that there have been a number of not-so-mixed messages out of the VW executive ranks when it comes to hydrogen vehicles. VW's Japanese president, Shigeru Shoji, said in September that,hydrogen fuel cells, "may fly within Japan, but not globally." Last year, VW's electrification head Rudolf Krebs said that "hydrogen mobility only makes sense if you use green energy." Also last year, VW CEO Martin Winterkorn said it's basically impossible to build hydrogen vehicles at a "reasonable cost." Nonetheless, we're going to see a new VW H2 concept soon. Thoughts?
TO LEARN MORE ABOUT THE BENEFITS OF CAR WINDOW TINTING, ANSWERS TO FREQUENTLY ASKED QUESTIONS , MORE INFORMATION ABOUT AUTO GLASS TINTING IN CHICAGO, OR FOR A CAR TINTING QUOTE, CONTACT MIDWEST GLASS TINTERS 
 (847) 452-4818 or info@midwestglasstinters.net
REPOSTED BY MIDWEST GLASS TINTERS FROM:  YAHOO AUTOS
All over New York — and other upscale megalopoli like London and Vancouver — slender residential glass towers sprout, like some pernicious invasive reed. Each one touted as an order of magnitude more expensive than its predecessor, the apartments these buildings contain are outfitted with features so exclusive, the ordinary consumer will not even recognize their significance: book-matched Croatian walnut travertine, hand-polished Ecuadoran bocote, Grand Palais enamel ranges.
They are also empty. Generally devoid of permanent residents, these buildings and the apartments they contain act as transitory housing — pieds-a-terre — for the global one percent, who light upon their $50 million dwellings when the mood or season suits.
Those same economics have spawned a new thatch of elite sports cars. All-new or significantly updated two-seaters like the Jaguar F-Type, Chevrolet Corvette Stingray, and (forthcoming) second-generation Audi R8, as well as slightly older and ostensible two-seaters like the Porsche 911 and Nissan GT-R, now duke it out for the AmEx Centurion Cards, and rear ends, of the beau monde as their second (or third or fourth or fifth) vehicles; something to keep at the house by the ocean, or the mountains, or the vineyard. Call them pieds-a-car.
2016 Mercedes-AMG GT S
Entering into this gilded fray this coming spring is the all-new, 503-hp Mercedes-AMG GT S (a less potent and "S"-less 456-hp variant will follow in mid-2016). Powered by a twin-turbocharged, 4-liter V-8, and transmogrifying its spirit to terra firma through an updated version of the 7-speed dual clutch transaxle, the GT S will rip its way to 60 mph in 3.7 seconds, on its way to a terminal velocity of 183 mph. That's comparable to its aforementioned competitors, and likely quicker than a major insider commodity trade.
This is a marked achievement, especially when considering that this is only the second complete car (after the rare SLS) built by Mercedes' in-house performance sub-brand, AMG. Despite having dispensed with its older brother's vital (and thirsty) 6.3-liter naturally aspirated V-8 and gullwing doors, one can see clearly the influence of SLS' design on the GT S. It has a similar Olympic lap pool of a hood, squinty ovoid tail lamps, and tersely grimacing Bender the Robot mouth.
This isn't surprising, because it shares a good deal of its aluminum sub-frame/mid-front engined/rear transaxled underpinnings with that previous model. Though we imagined it in our minds as much smaller and lighter, it also shares much of that outgoing model's horizontal and gravitational dimensions, coming in at just 3.5 inches shorter and 175 lbs lighter the SLS—that means about 15 feet and 3,500 lbs.
2016 Mercedes-AMG GT S
This doesn't serve it well, in our opinion. Whereas competitors like the F-Type look much smaller — and much better — in person than they do in photographs, the opposite is true of the GT S. Like a wide-eyed, pumpkin-headed starlet, who looks great projected at 60 feet but like a bonsai sunflower when spotted in the wild, the GT S has awkward proportions. We really like its broadly toned rear end and muscular quadriceps. But as much as recent Benzes like the S-Class and C-Class have reclaimed a sense of grace, we couldn't locate the same in the GT S. We kept trying to come up with positive templates for its appearance, but all we could think was: cheesecake lollipop, extruded robot teardrop, or round of windswept boursault impaled on a butter knife.
Inside, our feelings are similarly complicated, and we mean that quite literally. As in other contemporary Benzes, the materials are beyond reproach: metal, leather, carbon fiber, and piano black (or something like it in argent matte which we'll call "synthesizer silver") are expertly applied. And the new sloping center console is, as on modern Porsches, quite dramatic. But, as if in homage to 1980s Alfa Romeos or 2010s Aston Martins, the controls are placed in improbable — and in the case of the joyless joystick that acts as the transmission knob, impossible — locales. We have never before wished for a prehensile spinal column, but this is seemingly the only way one could comfortably place this car in park, drive, neutral, or reverse. Or reside in its seats, which were as firm and unsupportive as a reform-school principal.
We did very much like the big flip-top Porsche 928-esque hatchback, which granted a quantity of actual, usable trunk space — something jarringly absent from the SLS. Firmly in the positive column as well is the way the GT S performs. It is fast. Very fast. In fact, it gobbled up everything the northern California mountains pitched at its prominent proboscis. The transmission response is greatly improved over its often-laggardly behavior in the SLS. The engine's baritone exhaust note amps toward the profound (especially from outside the car). The computer actuated, ridiculously acronymed suspension causes the big 265/295 series (front/rear) rubber mounted to the forged 19"/20" (front/rear) wheels to offer commendable grip — if a bit too much stiffness for our false teeth. And the optional carbon ceramic brakes are a drag, in the best possible way.
2016 Mercedes-AMG GT S
Yet, somehow, the GT S left us feeling dispassionate. It was wonderful in many respects, and a vivid and significant step forward for Mercedes-Benz sports cars. Yet it didn't manage to grab us by the loins. In the context of the category, it lacked the precision of the Porsche 911, the incorrigibility (and seductive shape) of the Jaguar F-Type, or the functionality of the outgoing R8. We liked it, but we weren't in love, and love is everything in a sports car. Its only job is to make you grin and salivate every time you touch it or sit in it or remember, in the drudgery of your hideous existence, that you actually own it.
Compared to the $220,000 SLS, the AMG GT S' anticipated price of $130,000 to $140,000 will seem like a deal, albeit one slightly higher than the Jaguar competition but close to what the higher-end Porsche 911 models command. (The non-S may start around $110,000.) Like a perfectly executed but uninhabited showplace condo in the sky, the GT S is laden with all the compelling attributes that signify absolute desirability. Yet it lacks that odd and unconscious anima that lights up our irrational emotional receptors. Like Burt Bacarach said, "a room is not a house, and a house is not a home."
TO LEARN MORE ABOUT THE BENEFITS OF CAR WINDOW TINTING, ANSWERS TO FREQUENTLY ASKED QUESTIONS , MORE INFORMATION ABOUT AUTO GLASS TINTING IN CHICAGO, OR FOR A CAR TINTING QUOTE, CONTACT MIDWEST GLASS TINTERS 
 (847) 452-4818 or info@midwestglasstinters.net
REPOSTED BY MIDWEST GLASS TINTERS FROM:   YAHOO AUTOS
Everybody wants to own a keeper. A car that provides so much personal satisfaction that the years and miles can just fly by, while the enduring qualities of that daily driver remain picture perfect.
The hard part for most folks comes down to hype.
To sell more cars, manufacturers continue to promote short-term quality studies that have little or nothing to do with the long-term ownership experience. For example, J.D. Power's Initial Quality Study only covers the first 90 days of ownership, while its long-term survey tracks three-year-old vehicles over a short 12 month span.
In a market where the average car and truck is now over 11 years old, a long-term reliability study requires a much longer view of car ownership. For those of us who are looking to find a good used car, or even feel concerned about how a new car will hold up, we should be able to know the longevity of a vehicle for the entire life cycle instead of just a random early point in time.
This is why Nick Lariviere and myself have developed the Long-Term Quality Index. With over 550,000 data samples from all over the country, we have been able to look specifically at measuring the three key ingredients that tell you how well a given model has performed in today's marketplace; mileage, age and condition.
To make this study fair and impartial, we have also taken two unique steps that represent a first for long-term reliability studies in the auto industry. The first is removing owner bias. Certain people will always recommend a car simply because that's what they bought in the past and if something bad happens, they won't tell you about it. Others are just oblivious to the thumping of a bad transmission, or the knocking of a bad motor. That is why we only have mechanics and skilled professionals appraise the vehicle's condition.
Second, we focus exclusively on condition and longevity. Cars that are either 18 years or older, or have 180,000 or more miles, have endured well past the average life-span of the average vehicle.
In our study, we're finding that only a chosen few can routinely achieve these two levels of longevity without a major mechanical defect. It's this level of engineering excellence that we want to highlight in our study.
So what have we found so far? Some of what you might expect, but a lot of surprises.
The Over-300,000 Club Is Still Pretty Exclusive: Five types of vehicles make up more than 60% of the cars and trucks with at least 300,000 miles. They are:
By our calculations, these models are about 2.5 times more likely to hit 300,000 miles than any other vehicle.
One Nissan model is greater than all of Volkswagen:
We're not talking about a mid-sized Altima, or the Sentra compact which has become the official taxi south of the border. The biggest surprise so far in the study has been the Nissan Maxima. Older models (2002 and earlier) with the 3-liter engine and four-speed automatic offer exceptional long-term reliability.
In the long-term reliability study, 1,038 Maximas out of 4,825 have gone over 180,000 miles (21%), versus only 785 Volkswagens out of 14,518 (5.4%)
Cadillac has VW levels of long-term reliability:
Both brands have abysmal long-term reliability with Cadillac scoring the same 5.4% as Volkswagen, which is less than half of the industry average. Head gasket issues for most years of the Northstar V-8 along with high maintenance costs make older Cadillacs a nadir when it comes to finding a long-term keeper.
How bad does it get for Cadillac? Well, here's a shocker for you.
Cadillac Cars = Older Kias: If you removed the Cadillac Escalade, which is nothing more than a full-sized primped-up version of the less expensive Chevy Tahoe and GMC Yukon, the Cadillac brand becomes a true bottom dweller. Kias that were made before Hyundai's takeover of that brand show similar levels of long-term failure.
The Honda Accord Crushes Nearly All of Europe: Thanks in great part to the sound reliability of older Volvos, all European brands are barely able to beat the number of Accords that have been traded-in with over 180,000 miles. The Honda Accord's tally of 3,826 trade-ins with over 180,000 out of 12,398 nearly beats Audi, BMW, Jaguar, Land Rover, Mercedes, VW, Volvo, Saab, Porsche, and BMW's sub-brand MINI combined. These European models required a staggering 67,484 vehicles and an army of old Volvos to surpass the mileage tally of one popular Honda model.
British Roots Do Not Bear Reliable Fruit: You have about as much chance of dying from an injury this year as you do buying a Land Rover and a Jaguar with outstanding reliability. The chances of both vehicles combined lasting over 180,000 miles before getting kicked to the curb is an eye-popping 1,700:1.
The Accord and Camry Are Workhorses: Even with well-known transmission issues for certain six-cylinder Honda Accords, the two most popular mid-sized vehicles continue to be kept for far longer periods of time than their competition. The Accord and Camry have remained cars worth keeping with 28% of all Accords traded-in with over 180,000 miles, and 24% of all Toyota Camrys following suit. Both are more than twice the industry average of 11%.
Exceptional Reliability Is Still A Rare Thing: A lot of manufacturers have applied cost-cutting measures and decontenting methods to extremes. These engineering shortcuts often don't reveal themselves until after the vehicle goes beyond 100,000 miles. However, there is still a very wide gulf that separates the market leaders from the market laggards as those miles and years add up.
TO LEARN MORE ABOUT THE BENEFITS OF CAR WINDOW TINTING, ANSWERS TO FREQUENTLY ASKED QUESTIONS , MORE INFORMATION ABOUT AUTO GLASS TINTING IN CHICAGO, OR FOR A CAR TINTING QUOTE, CONTACT MIDWEST GLASS TINTERS 
 (847) 452-4818 or info@midwestglasstinters.net
REPOSTED BY MIDWEST GLASS TINTERS FROM:   WALL STREET CHEAT SHEET
Everyone knows a red Ferrari convertible attracts attention from the highway patrol. Pricey speed demons have a certain disadvantage when it comes to moving violations, but their high cost also rules out the young and the reckless — the class of driver known to take the most risks. Believe it or not, you can't find Mustang, Challenger, or Camaro in the top 20 of most-ticketed automobiles, according to data analyzed by Insurance.com. What's more, the frumpy Toyota Prius is ticketed more often than a Corvette.
Using over 550,000 requests for insurance quotes over the course of a year, Insurance.com put together a list of the cars whose drivers reported getting the most tickets over the previous three years. In the muscle car capital of the world, this list skews, cheap, sporty, and foreign, but there are a few wild cards in the mix. Compared to the 19.9% of all drivers who reported getting a ticket, these cars attracted tickets in 28% to 33% of the situations.
Here are the 10 most-ticketed cars on U.S. roads.
10. Mazda2
Like the Ford Focus and VW Golf, the Mazda2 has a reputation as a car worth the aftermarket treatment. Cops are aware of this fact as well. In the huge sample size, 28.1% of 2014 Mazda2 drivers had reported violations, about 8% higher than the average car. Numerous offenders had speeding and racing convictions under their belt, which sent insurance premiums skyrocketing. Probably the biggest factor in the Mazda2's ticket total is its base price. At $14,720, there are many young drivers behind their wheels.
9. Toyota FJ Cruiser
Perhaps the unusual color combination on the Toyota FJ Cruiser makes it stand out from the automaker's other models. Whatever the reason, 28.4% of drivers of these sport utility vehicles have found themselves with a ticket in hand in recent years. Another Toyota that didn't make the top 10 but was notable on the most ticketed list was the Prius, which locked down 20th place with 27% of owners getting tickets. That was more often than the triumvirate of American muscle cars.
8. Scion tC
The compact sport coupe is a recurring style on the list of most ticketed cars on U.S. roads. With a base price under $20K and a reputation for performance, it is no wonder 28.8% of Scion tC drivers reported getting a ticket recently when shopping for a new insurance package. It will hardly come as a surprise that Insurance.com listed speeding as one of the recurring violations for owners of this Scion model.
7. Mercury Topaz
The Mercury Topaz (and its sibling the Ford Tempo) have been out of production since 1994, but a large volume of these rides are still on the street and getting hit with tickets for violations of all sorts. Because liability coverage is all that is necessary for these vintage auto specimen, locking up a cheap rate for a Topaz is possible. Of those who were looking for a price quote, 28.8% had reported being ticketed in the previous three years in the sample of over 550,000 drivers.
6. Volkswagen Rabbit
The Volkswagen Golf has been sold under the Rabbit nameplate for several generations of the vehicle, the most recent of which was released in 2004. As drivers of the Golf GTI will attest, these cars are favorites of the aftermarket set for their responsiveness and lightweight body. Even the base 2015 Golf starts below $18K, so expect the new version to stay in the top 10 in ticketed cars for years to come. Speeding was a common infraction among the 29.6% of Rabbit drivers who had been pulled over in recent years.
5. Subaru Tribeca
The Tribeca sold so poorly for Subaru that the automaker stopped producing the SUV in 2014. Of the vehicles that are actually on the road, drivers are racking up tickets at a prodigious pace. Insurance.com data showed 29.7% of Tribeca drivers receiving tickets in the three years up to the 2014 study. Though the volumes are surely lower than many other cars on this list, the Tribeca's rate of ticketing is the highest in the utility vehicle segment.
4. Toyota Supra
Insurance.com reported citations for driving without insurance popping up for Supra owners, but it is safe to say speeding is the pastime of choice for this enthusiast's favorite. The Mark IV, which was the last generation Supra built from 1993 to 2002, led the pack for this performance model. Overall, 30.8% of Supra drivers said they had been ticketed in recent years when shopping for a new rate.
3. Scion FR-S
The Scion FR-S is always popping up on lists of hot performance cars around $25K, so there is no mystery as to why it broke the top three in most ticketed vehicles on U.S. roads. Almost one third (32.6%) of FR-S drivers had been cited for some type of violation over the previous three years in the Insurance.com study, which sent premiums skyrocketing for a driver with multiple speeding tickets.
2. Pontiac GTO
Like the Topaz and Supra, the Pontiac GTO may have ended its production run long ago but still reels in a high number of tickets. A robust 32.7% of GTO owners had received a citation over the previous three years. As one of the original American muscle cars, the GTO holds a unique place on the most ticketed list, but this last generation was an import from GM's Australian subsidiary, Holden. Standard hood scoops and 350 horsepower would explain its high position among this group.
1. Subaru WRX
Always on the list of best performance cars under $40K, the Subaru Impreza WRX is built for speed. It usually tops the list of cars ripe for aftermarket upgrades as well. The combination of racing stock and low price point makes it a magnet for tickets, and 33.6% of WRX drivers reported they had been cited in the three years prior to shopping for insurance quotes. WRX STI performance variants featuring 305 horsepower likely have even higher ticketing rates. It's safe to say cops have this car on their radar
* * * * *
TO LEARN MORE ABOUT THE BENEFITS OF CAR WINDOW TINTING, ANSWERS TO FREQUENTLY ASKED QUESTIONS , MORE INFORMATION ABOUT AUTO GLASS TINTING IN CHICAGO, OR FOR A CAR TINTING QUOTE, CONTACT MIDWEST GLASS TINTERS 
 (847) 452-4818 or info@midwestglasstinters.net
REPOSTED BY MIDWEST GLASS TINTERS FROM:   WALL STREET CHEAT SHEET
The world's seven largest automakers don't seem spooked by the record level of recalls throughout the industry, and neither of the consumers. Cumulatively, auto sales surged 5.8% during the month of October, and on an annualized basis, global sales should reach or exceed 16 million cars for the eighth month in a row.
Growth rates at Jeep and Ram put Fiat Chrysler in a leading position, and Chevrolet and GMC both saw gains as well, though Cadillac served as an anchor and GM gained just 0.5% for the month. Nissan, Toyota, and Honda all saw meaningful gains, though Ford's sales haltered.
"For Ford, the slow month was not unexpected. The company is currently undergoing some serious revamps to its production process as it gears up for the unleashing of the all-aluminum F-150 pickup truck," Sam Becker from the Autos Cheat Sheet wrote. "General Motors, on the other hand, is still trying to claw its way back from an absolutely disastrous beginning to the year, in which the company was forced to recall millions of vehicles."
As for the top 10 best-selling vehicles of the month, there were few surprises, but recent model updates and refreshes have done their part to boost growth for several vehicles. See how the top selling vehicles in the country faired in our ranking below, courtesy of Cars.com's Kicking Tires blog.
An 11.6% decline in sales to 24,154 units versus the October from a year ago put the Honda Civic in tenth place, a few spots behind its usual 7th-5th place finishes. While other compacts have been renewed for 2015, the Civic is still riding its 2014 refresh, which seems to be losing its spark; sales for the year through October sit at 277,584, or 1.2% below the same 10 months of 2013.
9. Chevrolet Cruze
Though it's very much the same car from 2014, Chevrolet made a few tweaks to its popular Cruze for the 2015 model year, and the results appear to have made quite a splash. Sales of the compact carleapt 51% over October of last year, and sales of the car for the year to date of 232,403 units puts the Cruze ahead of the same period last year by 9.7%.
8. Ford Escape
Despite little to no change for the 2015 model year, Ford's popular crossover SUV got a 12% boost to 24,919 units for October, putting its year-to-date tally at 255,081 vehicles sold since January. This translates into a year-to-date gain of 1.8%, which is admirable for the Escape, which is starting to age against newer competition.
Toyota's venerable Corolla seemed to get off to a slower start coming off its redesign for the 2014 model year, but it has kept up enough steam throughout the year to maintain its rank of 7th for October on a 5.6% gain, or 24,959 units. Overall, the venerable Corolla — which was one of the first cars to wear Toyota's new design language — is up 10.3% on the year, to 283,764 cars.
6. Honda Accord
The Accord has been on a winning streak this year, occasionally outselling the consumer favorite Camry and at one point, even the Chevrolet Silverado for a second place finish in the monthly rankings. Sales in October tempered, however, to 27,128 units, which is still good for a solid 7.8% gain, and the car is up 7.9% on the year with 331,510 units moved.
With the 2015 model year refresh hitting dealerships about now, the Honda CR-V is seeing a reigniting of consumer interest. October sales spiked to 29.7%, or 29,257 units, to leave the popular crossover SUV up 7.4% on the year, at 270,272 models sold since January.
4. Toyota Camry
America's favorite midsize sedan has gotten a healthy redesign for the 2015 model year, to help shed its beige personality with a sportier, bolder appearance. Now arriving at dealers, the new Camry saw October sales surge 13.8% to 33,164 cars, leaving its year-to-date sales up 5.7% at 368,142 units with two selling months left in the year.
Ram has been on fire this year, essentially from start to finish. That streak continued through October, as the brand sold 39,834 pickups, to seal a 33.5% spike over October's sales from last year. This leaves Ram's pickups — the 1500 line and the larger heavy duties as well — at 359,702 models sold since January, or a 22.9% leap over the same sales period of 2013.
After a disconcertingly slow start for Chevy's updated line of pickups, the portfolio has thrown the salesthrottle open and sold 46,966 pickups in October, for a handsome 10.1% year-on-year gain over October of 2013. So far this year, Chevrolet has sold 429,119 of the bow tie-branded pickups, leaving the truck 6.4% in the green for the year so far.
1. Ford F-Series
As Ford readies to transition from the 2014 to 2015 model year F-Series pickups, the company has seen a dip in sales leading up to the awaited release — perhaps in anticipation. That streak continued through October with 63,410 units moved, or down 0.6% from October of 2013. To date, Ford has sold 620,447 trucks, which falls behind the first 10 months of last year by 0.5%.
TO LEARN MORE ABOUT THE BENEFITS OF CAR WINDOW TINTING, ANSWERS TO FREQUENTLY ASKED QUESTIONS , MORE INFORMATION ABOUT AUTO GLASS TINTING IN CHICAGO, OR FOR A CAR TINTING QUOTE, CONTACT MIDWEST GLASS TINTERS 
 (847) 452-4818 or info@midwestglasstinters.net
The National Highway Traffic Safety Administration has expanded the number of vehicles and manufacturers covered by a warning about air bags. Ten automakers and almost 8 million vehicles are covered.
The agency is urging owners to get air bags repaired due to the potential danger to drivers and passengers. NHTSA says inflator mechanisms in the air bags made by Takata Corp. can rupture, causing metal fragments to fly out when the bags are deployed.
On Monday the agency included 4.7 million vehicles on a list. But Wednesday it added multiple models and removed about 133,000 older General Motors cars that were put on the list by mistake. NHTSA says the number of vehicles could still change because some may have been double-counted.
The agency is urging people in high-humidity areas such as Florida, Puerto Rico, Guam, Saipan, American Samoa, the U.S. Virgin Islands, Hawaii and "limited areas near the Gulf of Mexico in Texas, Alabama, Mississippi, Georgia and Louisiana" to get their cars repaired quickly.
The safety agency urges owners to use their vehicle identification number on manufacturer sites to see if vehicles are have been recalled by the manufacturer.
Here's the latest list of models:
BMW:
Total affected: 627,615
Models: 2000 to 2005 3 Series Sedan, 2000 to 2006 3 Series Coupe, 2000 to 2005 3 Series Sports Wagon, 2000 to 2006 3 Series Convertible, 2001 to 2006 M3 Coupe and M3 Convertible.
Chrysler:
Total affected: 371,309.
Models: 2003 to 2008 Ram 1500, 2005 to 2008 Ram 2500, 2006 to 2008 Ram 3500 and 4500, 2008 Ram 5500, 2005 to 2008 Dodge Durango, Dodge Dakota, and Chrysler 300; 2007 to 2008 Chrysler Aspen.
Ford:
Total affected: 58,669 (Field service campaign)
Models: 2004 Ranger, 2005 and 2006 GT, 2005 to 2007 Mustang.
General Motors:
Total affected: About 10,000
Models: 2003 to 2005 Pontiac Vibe made by Toyota, 2005 Saab 9-2X made by Subaru.
Honda:
Total affected: 5,051,364
Models: 2001 to 2007 Accord, 2001 to 2005 Civic, 2002 to 2006 CR-V, 2003 to 2011 Element, 2002 to 2004 Odyssey, 2003 to 2007 Pilot, 2006 Ridgeline, 2003 to 2006 Acura MDX, 2002 to 2003 Acura TL/CL, 2005 Acura RL.
Mazda:
Total affected: 64,872
Models: 2003 to 2007 Mazda6, 2006 to 2007 MazdaSpeed6, 2004 to 2008 RX-8, 2004 to 2005 MPV, 2004 B-Series Truck.
Mitsubishi:
Total affected: 11,985
Models: 2004 to 2005 Lancer, 2006 to 2007 Raider.
Nissan:
Total affected: 694,626
Models: 2001 to 2003 Maxima, 2001 to 2004 Pathfinder, 2002 to 2004 Sentra, 2001 to 2004 Infiniti I30/I35, 2002 to 2003 Infiniti QX4, 2003 to 2005 Infiniti FX35/FX45.
Subaru:
Total affected: 17,516
Models: 2003 to 2005 Baja, 2003 to 2005 Legacy, 2003 to 2005 Outback, 2004 to 2005 Impreza.
Toyota:
Total affected: 877,000
Models: 2002 to 2005 Toyota Corolla, 2003 to 2005 Matrix, 2002 to 2005 Sequoia, 2003 to 2005 Tundra, 2002 to 2005 Lexus SC.
Source: National Highway Traffic Safety Administration, automakers.
TO LEARN MORE ABOUT THE BENEFITS OF CAR WINDOW TINTING, ANSWERS TO FREQUENTLY ASKED QUESTIONS , MORE INFORMATION ABOUT AUTO GLASS TINTING IN CHICAGO, OR FOR A CAR TINTING QUOTE, CONTACT MIDWEST GLASS TINTERS 
 (847) 452-4818 or info@midwestglasstinters.net
REPOSTED BY MIDWEST GLASS TINTERS FROM:  LA  TIMES
The best advice about trading in your car is to avoid it.
You'll always get more money selling it on your own, sometimes thousands more.
A quick tour of Kelley Blue Book's KBB.com used-car valuation service shows you why. Take a 2010 Honda Accord EX sedan in "very good" condition with 50,000 miles on the odometer and see what it is worth.
Kelley says that the trade-in value is $13,054 and that it would sell to a private party for $14,549. That's a $1,500 difference, but the gap could be bigger because many dealers don't offer the full Kelley Blue Book trade-in value. They try to buy at low wholesale and sell at the top retail price.
Trading in a car also complicates the purchase of a new car, giving the dealer an opening to inject more profit into the deal by low-balling your car. It's also much easier for a buyer to negotiate one transaction — a car purchase — rather than adding a second transaction into the deal.
But we understand some people don't want the hassle of selling a car themselves. It means advertising the vehicle, letting strangers drive it, negotiating the price and sometimes accepting thousands in cash. If the car is expensive, you might have to wait for a buyer to get a loan. There's also transfer paperwork to handle.
So if you're going to trade in your car, take some basic steps to ensure you get a fair deal.
First, nail down the price for your new car before discussing the price for your trade.
Many dealers prefer to negotiate both prices at the same time, leaving them an opening to play the deals off each other. If you insist on getting more for your trade — or simply a fair price — the dealer may try to charge you more for the new car. Or vice versa: If you insist on a great deal for the new car, they'll try to knock down your trade-in price.
You're under no obligation to tell the dealer you have a trade until you've agreed on the new-car price. If they ask, simply insist that you won't talk about the price of the trade-in until you've come to terms on the new purchase.
As you negotiate this part of the transaction, you need to start with solid information about what your old car is worth.
The easiest way to do this is to take it to the nearest CarMax used-car dealer. CarMax is the biggest seller of used cars in the U.S. and has more than 120 stores spread nationwide. The company will evaluate your car for free and make you an offer that is good for seven days. It will also identify any major problems that could hurt your car's value.
Use the CarMax price as the lower limit for what you will accept from the dealer. It also gives you a second potential buyer. If the dealer insists on low-balling you, you can always just sell the car to CarMax.
Kelley Blue Book also offers an online service where you can get "instant" offers for your car from dealers. It doesn't always generate an offer, but it will provide you with a list of dealers that might be interested in buying your car even if you don't plan to purchase a new vehicle from them.
If you can't get a satisfactory price from either CarMax or the dealer, you can always return to the option of selling it to a private buyer — at a retail price, instead of wholesale. If you're determined to sell it quickly, price it below retail cars of the same model and year, but still above what CarMax offered. It should get snapped up.
TO LEARN MORE ABOUT THE BENEFITS OF CAR WINDOW TINTING, ANSWERS TO FREQUENTLY ASKED QUESTIONS , MORE INFORMATION ABOUT AUTO GLASS TINTING IN CHICAGO, OR FOR A CAR TINTING QUOTE, CONTACT MIDWEST GLASS TINTERS 
 (847) 452-4818 or info@midwestglasstinters.net
REPOSTED BY MIDWEST GLASS TINTERS FROM:   YAHOO AUTOS/MOTORMIC
My life is cheap cars, and cheap cars are my life, especially those with character. So when I was asked to figure out what new car in today's market is truly the best of the three cheapest new cars available, I decided to focus less on market segments, and more on the long-term qualities of the vehicle.
This presented a unique problem; availability. It took weeks to organize this comparison primarily because nearly every inexpensive vehicle available to the media is an automatic, and typically loaded with every option. I contacted the manufacturers, visited enthusiast forums for the specific models, and talked up dealers in order to find that good, cheap car that is truly worth your pennies.
I also held firm to one important belief: Manual transmissions always sell for less than automatics these days in everything short of all-out sports cars and off-road vehicles. Fewer folks can drive a stick these days, so, if you want to find the best cheap car in today's market, you're gonna have to hit 'em where they ain't.
To figure out which car would be the best deal for a true tightwad, I also made an extreme assumption. I surmised that a typical cheapskate owner will try to keep his or her car for 15 years and 225,000 miles. This sounds a little crazy, but the average car on the road is now nearly 12 years old. The long-term keepers among us who see cars as a rolling spreadsheet will value the gas-sippers mightily, especially if these high-milers have to endure the miseries of a daily commute.
This is what I found:
The Pretender: 2014 Mitsubishi Mirage
The Mitsubishi Mirage is not a bad car. Let me rephrase that. The Mitsubishi Mirage is not thatbad of a car.
The exterior is, as you would expect, a love-it or hate-it affair. Some women thought the Mirage was cheerful and cute. Most men thought the Kiwi Green subcompact looked like something between a frog and an insectozoid. I liked the smallness of the package and, after bestowing the name Kermit to my driving companion, I started driving it throughout the small towns of North Georgia.
The Mirage does have a few strong pluses, the most surprising of which is space. One of my mechanics who is 6-foot-8 was able to sit comfortably in the back seat. I quickly found that the Mirage's tall roofline offered the opportunity to fit a lot of items that larger-sized competition would never be able to swallow.
The Mirage is also a class leader when it comes to fuel economy. The stick-shift has a slightly notchy feel to it, but this could be an advantage – if you are interested in learning to drive a stick, it would be the easiest of the three. Although the Mirage's 1.2-liter, three-cylinder engine, at 72 hp, trails every new model on the road save the Smart, the Mirage is a good fit for customers who never test a vehicle's full capability. Just expect to rev the Mirage's engine a lot more than others.
Unfortunately, the Mirage is also not so much of a car as a generic form of wheeled transportation, like those isles of white boxes that every supermarket once offered in favor of fancy goods with brand names.
The accommodations are scant to the point of weirdness. The higher-end ES model that I sampled offered all sorts of once-exciting "options" such as alloy wheels, traction control and power mirrors. But it didn't have features that were in economy cars 20 years ago, such as a center dome light on the headliner or a center armrest. Everywhere you looked, there was evidence of cost containment, from the one tiny cupholder for the entire rear seat, to roll-down windows that you just had to keep applying varying levels of force to get down.
The engine was also downright terrible on an upward incline. Forget mountains: the Mirage could get beaten up a hill by kudzu. The fourth gear in most other economy cars was replaced by the aural screaming of a third gear trying to help a little engine that barely could.
All that said, city dwellers will have different needs from country folk. If all you truly need is to get from Boring Point A to Boring Point B in the most economical new vehicle possible, the Mirage may truly be your 21st-century Geo Metro. It averaged an impressive 44 miles per gallon during my time with it, and even squeezed out a near-hybrid 50+ miles per gallon while driving through the winding, mostly-flattish roads of small-town America.
Was the Mirage the cheapest? No, and this is why: Its miserly fuel consumption comes at a hidden cost, and that cost is maintenance.
Buried deep within the maintenance schedule is an unfortunate reality that all three-cylinder car owners must endure: valve adjustments. In the Mirage's case, this procedure is recommended roughly every 30,000 miles. The owner's manual asks you to listen for a ticking noise and adjust when needed, "if valve noise increases adjust valve clearance," which is legal shorthand for, "if you don't do it and it breaks, too bad." The cost of this service at the dealership is $299 which, over the course of seven visits, would come to well over $2,000. As a guy who deals with dealers every single day, I don't see any of them not recommending this service. Sorry.
Is the Mirage the cheapest car to own then? It depends on whether you are willing to do your own valve adjustments. At a TrueCar price of $13,345, this entry level Mitsubishi rang up as the second cheapest when it came to purchase price, but it's just not quite there when it comes to real-world, long-term ownership.
The Contender: Nissan Versa S
Loss leaders are both a blessing and a curse in the car business.
The good news is that they help make the lower-end of a market segment more competitive. Whether it is Lexus selling the first LS for only $35,000 back when it first came out in 1989, or Nissan shocking the industry with a Versa that sold for only $9,995 five years ago, these cars often times redefine the expectations of car buyers who are looking for an outstanding deal.
The problem comes with age. Eventually, the prices for these vehicles move up quickly, to the point when they no longer represent the best deal in the marketplace. That's what happened with the Nissan Versa. First off, this car has become so rare where I live that I had to drive a near-new, 5,000-mile unit at Carmax before finally getting my hands on a new one that had just arrived at a new car dealership. Apparently, base Versas are an endangered species these days.
Second, once I was given the keys, it became apparent that the spunky base Versa I drove five years ago has evolved into a very different car. There is a thinness to nearly every physical aspect of the Versa. The hood, the doors, the cheap black interior panels…the cost-cutting and de-contenting of the base model Versa model is stark, to the point where I wondered whether the car would hold up over time. Consumer Reports recently stated that the customer satisfaction rating for the Versa was the lowest in its price class, and after driving the absolute base model, I understood why.
The 1.6-liter, 109-hp engine has an almost guttural sound. And surprisingly, in terms of real-world performance, it offers none of the underpowered, penurious thrust of the 72-horsepower Mirage. You can take on any highway or mountain road with confidence.
Nissan Versa interior
The Versa is also in dire need of more sound-deadening material at highway speeds, and the five-speed stick shift that's coupled with the anemic 1.6 shaves about 10 percent of the fuel efficiency boasted by the more upscale versions (27 city / 36 mpg highway vs. 30 city and 39 highway). A light foot and the Versa's low-rolling resistance tires, which are new for 2014, help negate this difference. The Versa closely matched the Mirage's 44 mpg with a laudable 42 mpg. But the bottom line is that a Versa S makes the trade of pinching pennies up front in exchange for losing more of them as time goes on.
Driving around in the base Versa is almost like riding around in an exoskeleton. All of the outlines of a bigger car are there, and the Versa will definitely help you get there in a far more comfortable manner than the Mirage when it comes to highway driving. However, it just doesn't have any of the upscale touches that would make you want to keep it for the long haul. The audio quality was far worse than the Mirage, the interior carpeting seemed to be painfully thin, and although the amount of interior room is the best in this price class, the inability to fold down the rear seats infringes on the practicality of that design.
In person, the Versa S struck me as the engineering for a marketing idea of "the lowest-priced car in America." It is, but it's not. The Versa starts with an $11,990 MSRP and an $810 destination charge. However, the Nissan dealers in metro Atlanta have some of the highest documentation processing fees in the marketplace and, overall, the cheapest Versa S that I found ended up being $13,018 according to TrueCar.com at Town Center Nissan in Kennesaw, Ga. The Versa is an overall better deal than the Mirage, and is cheaper to own in the long run. But it's not the best deal in the entry level market.
The Cheap Car Winner: 2014 Chevy Sonic
If we were solely to compare apples to apples with comparable sticker prices and features, theChevy Spark would have likely been our final entrant. The sticker price on the base model is only within a few hundred dollars of the Versa, and also within shouting distance of the similarly-equipped Mirage.
However, in the real world of car buying, fashions and marketing budgets often trump value. The new, popular car that is heavily advertised is often sold at little-to-no discount, while vehicles that are in the twilight of their model run become the better, quieter alternative.
This is what we discovered with the Chevy Sonic. The MSRP of just over $16,018 for the sedan version was whittled down to a TrueCar real-world price of $13,648 at Day's Chevrolet in Acworth, Ga., while the hatchback version was available for $14,068 at the same dealership.
At that price point, the Sonic obliterates the competition by nearly every single measure: interior accommodations, features, safety, fun, and material quality. The 1.8-liter, 138-hp engine powering this sub-$15,000 car is the same exact one that's in a loaded $25,000 Chevy Cruze, as is the five-speed gearbox which offers a sporting feel that neither the Versa nor the Mirage can approach.
The interior is adorned in a tasteful two-tone design with surfaces that are eons better than the hard, thin plastics of the competition. You get six speakers instead of four or two, along with a touch-screen radio system surrounded by dual cubbyholes which can hold everything from an iPhone to wallets large and small. Nearly all the features that were missing in the Versa and Mirage, from the small touch of a comfortable armrest to the big difference of a five-star overall safety rating, were pleasingly standard in the Sonic.
There were three areas where the Sonic fell just short of the competition. For one, I recorded a real-world fuel economy number of only 37 mpg for the Sonic. Keep in mind, though, that I have a light foot and live in the ex-urbs. Those with heavier feet and flatter terrain will likely find the Mirage the most forgiving with regard to fuel economy.
Secondly, the GM warranty falls short of Mitsubishi in terms of time (five years vs. ten years for the Mirage) while matching it in terms of mileage at 100,000 miles. The Nissan warranty is for five years / 60,000 miles on the powertrain.
Finally, the Sonic is simply not the cheapest over the course of 15 years and 225,000 miles, either. Which car was? As it turns out, the Versa was the best with a light foot and for those who live in mountainous or hilly area, while the Mirage would be the likely winner for those who do a lot of in-town driving over terrain that is mostly flat. In either scenario, both have a financial advantage over the Sonic which translates into approximately $1 a day.
Is the Sonic worth it? To me, the answer is an emphatic yes, but keep in mind that there are other vehicles out there, such as the Ford Fiesta and the Mazda 2, that offer similar value thanks to those models being in the final year of their model run. The last year for a model tends to offer the highest level of quality, and the most competitive price in today's marketplace.
So if you are looking to get a long-term keeper instead of a car that only looks good on a financial spreadsheet, broaden your horizons a bit, and shop for a car with the right combination of a slightly higher price and a lower level of popularity. Just because you're thrifty with your money doesn't mean you have to drive a bad car.
TO LEARN MORE ABOUT THE BENEFITS OF CAR WINDOW TINTING, ANSWERS TO FREQUENTLY ASKED QUESTIONS , MORE INFORMATION ABOUT AUTO GLASS TINTING IN CHICAGO, OR FOR A CAR TINTING QUOTE, CONTACT MIDWEST GLASS TINTERS 
 (847) 452-4818 or info@midwestglasstinters.net
REPOSTED BY MIDWEST GLASS TINTERS FROM:  YAHOO AUTOS
J.D. Power conducts its Initial Quality Study (IQS) each year, surveying thousands of new car, truck, SUV, and van buyers who have owned their vehicle for at least 90 days, asking them about the quality of the vehicle during the initial ownership period. Derived from this research, Power Circle Ratings are consumer-friendly reflections of the information and are used by consumers when they research new vehicles.
This Top-Rated 2014 SUVs guide lists those models that receive a Power Circle Rating of 4, 4.5, or 5 out of a possible 5 for initial quality. For a list of the top-rated 2014 crossover SUVs, see the separate guide.
The Chevy Suburban is a full-size SUV seating up to 9 passengers in 3 rows of seats. In advance of a complete redesign, Chevrolet discontinued the heavy-duty Suburban 2500 for 2014, and dropped the bigger 6.0-liter V-8 engine, leaving the light-duty Suburban 1500 and a standard 5.3-liter V-8 paired with an automatic transmission and 2-wheel or 4-wheel drive.
The 2014 Chevrolet Suburban receives an Initial Quality Power Circle Rating of 4.5 out of 5.
Think of the Chevy Tahoe as a shorter Suburban. It still seats up to 9 people in 3 rows of seats, it just can't carry as much cargo at the same time. The Tahoe features a 5.3-liter V-8, automatic transmission, and a choice between 2-wheel and 4-wheel drive. For 2015, the Tahoe is redesigned.
The 2014 Chevrolet Tahoe receives an Initial Quality Power Circle Rating of 4 out of 5.
The Ford Expedition is a full-size SUV that carries up to 8 passengers in 3 rows of seats. Offered in regular- and extended-length body styles, the Expedition is equipped with a 5.4-liter V-8 engine, automatic transmission, and either 2-wheel or 4-wheel drive. For 2015, the Expedition is restyled.
The 2014 Ford Expedition receives an Initial Quality Power Circle Rating of 4 out of 5.
The GMC Yukon is a full-size SUV able to carry up to 9 people in 3 rows of seats. Regular- and extended-length (Yukon XL) versions are available, as well as luxury-oriented Denali versions with unique styling and equipment. All 2014 Yukons have a V-8 engine, ranging in size from a 5.3-liter to a 6.2-liter, as well as an automatic transmission and a choice of 2-wheel or 4-wheel drive. The Yukon is redesigned for 2015.
The 2014 GMC Yukon receives an Initial Quality Power Circle Rating of 4.5 out of 5.
The Lexus GX is a midsize SUV that seats up to 7 passengers in 3 rows of seats. It shares a platform with the Toyota 4Runner and is equipped with a 4.6-liter V-8 engine, automatic transmission, and a standard full-time 4-wheel-drive system.
The 2014 Lexus GX receives an Initial Quality Power Circle Rating of 4.5 out of 5.
The Porsche Cayenne is a midsize 5-passenger SUV designed for optimum performance both on and off the pavement. Engine selections include a V-6, turbo-diesel V-6, V-8, twin-turbocharged V-8, or a gas-electric hybrid powertrain with a supercharged V-6. All feature standard all-wheel drive, and all have an automatic transmission except for the standard Cayenne model, which comes with a manual gearbox.
The 2014 Porsche Cayenne receives an Initial Quality Power Circle Rating of 5 out of 5.
The Toyota FJ Cruiser is a midsize 5-passenger SUV styled to recall the iconic FJ40 models. In its final year on the market, the FJ Cruiser is equipped with a 4.0-liter V-6 engine, automatic transmission, and rear-wheel drive. Choose the optional 4-wheel-drive system and a manual gearbox is also available.
The 2014 Toyota FJ Cruiser receives an Initial Quality Power Circle Rating of 4 out of 5.
TO LEARN MORE ABOUT THE BENEFITS OF CAR WINDOW TINTING IN CHICAGO, ANSWERS TO FREQUENTLY ASKED QUESTIONS OR FOR A CAR TINTING QUOTE, CONTACT MIDWEST GLASS TINTERS   (847) 452-4818 or info@midwestglasstinters.net