Archive for the 'Buyer Tips' Category
REPOSTED BY MIDWEST GLASS TINTERS FROM:  CRAIN'S CHICAGO BUSINESS
The 2016 Ford GT Supercar
This year's Chicago Auto Show at McCormick Place is all about muscle. Automakers at the event this weekend are unveiling the most powerful, technologically advanced engines ever seen for street-legal vehicles.
Research continues on electric and hydrogen and hybrid technologies in Detroit and Palo Alto, but this year's show, at a moment when gas prices hover around $2 a gallon, is focused squarely on horsepower. BMW, Acura and Mercedes-AMG are each showing off new cars with approximately 550 horsepower.
Here's what else to see:
The new racing-derived Ford GT supercar concept debuts with a turbocharged V-6 engine that generates 600 horsepower.
Cadillac will show off its CTS-V ultra sedan with an eight-speed transmission producing 640 horsepower in what is essentially a Corvette V-8 power plant.
The Nissan GT-R LM Nismo race car, with 600 horses, will be here on its way to competing at the 24 Hours of Le Mans. A Nismo street concept with a bit less muscle will be available for viewing, too.
The new Dodge SRT Charger Hellcat, which with 707 horses is being touted as the most powerful sedan ever built, may be the ultimate in muscle. (Visitors can get the feel of driving it by hopping into the Hellcat simulator positioned close to the real thing.)
The 2016 Cadillac CTS-V, with a 640 horsepower engine, is the most powerful in Cadillac's history, allowing the car to reach a top speed of 200 mph. But it's a rear-wheel drive, a liability in snowy Chicago winters. Figure on the car stickering at $70,000 and above.
The 2015 Bugatti Veyron.
If you missed it at last year's show, don't miss the French-made 2015 Bugatti Veyron 16.4, a mid-engined sports car that generates a whopping 1,001 horsepower from an 8-liter, 16-cylinder engine. It rolls from 0-to-60 miles per hour in an eye-blink of 2.5 seconds and cruises at a top speed reputed to approach 260 mph. It gets just 7 miles per gallon in city driving, but then anybody paying up $2 million or so for this ultimate road machine probably doesn't much notice the current price of gas at the pump, much less pump his own.
The 2015 Buick Avenir
It's not all about muscle, however:
The Buick Avenir, a rakish four-door with swooping lines and a boattail-styled rear, will remind some of the 1970s Riviera. Extras include an ionic air filtration system inside and an active fuel-management system that deactivates cylinders when not needed. The Avenir is not ready for production yet, but the 2016 Buick Cascada, the brand's first convertible in 25 years, will be for sale this fall, probably at around $40,000.
Kurt Schiele, co-owner of BMW, Jaguar and Toyota dealerships in Elmhurst, is looking forward to the appearance of the Toyota FT-1 concept car, the brand's first serious sports car since the late 1990s, when the Supra expired. Schiele says the silhouette of the car flies in the face of Toyota's ordinarily conservative designs. "It's crazy and radical but flows together smoothly," he says. He expects it will eventually come into production with a price tag of $50,000 or less.
The 2016 Lincoln MKX has adaptive headlamps that curve with the road and a 360-degree camera to give maximum views.
An all-new 2016 Honda Pilot, which got its last update in 2009, will be shown for the first time with plenty of bells and whistles.
Aston Martin will show off the DB9 in a "carbon edition" that advertises less weight, while its latest V-12 engine generates 510 horsepower.
The 2016 Acura NSX is unique for that brand in that it was designed entirely by American engineers and will be built at the company's Marysville, Ohio, plant. It will start at around $150,000, about the same as the new Ford GT, which is built to compete, performance-wise, with the likes of Ferrari and Lamborghini.
The Honda FCV concept car runs on hydrogen fuel cells with a range of 300 miles on a single tank of compressed hydrogen (taking three minutes to refuel).
The Chicago Auto Show runs from 9 a.m. to 10 p.m. Saturday through Feb. 21 and 9 a.m. to 8 p.m. on Feb. 22. Admission is $12, $6 for seniors 62 and older and $6 for children aged 7 to 12 (free for children 6 and under).
TO LEARN MORE ABOUT THE BENEFITS OF CAR WINDOW TINTING, ANSWERS TO FREQUENTLY ASKED QUESTIONS , MORE INFORMATION ABOUT AUTO GLASS TINTING IN CHICAGO, OR FOR A CAR TINTING QUOTE, CONTACT MIDWEST GLASS TINTERS 
 (847) 452-4818 or info@midwestglasstinters.net
REPOSTED BY MIDWEST GLASS TINTERS FROM:  YAHOO AUTOS
More than 30,000 people a year still die on American roads, and while that toll has been steadily declining for a decade, it still represents a massive, unending tragedy. Around the world, those figures are climbing, as more people spend more time behind the wheel. Nothing drives advocates of tech such as driverless cars like the potential for sharply reducing the cost in human lives of driving.
Last week came a piece of good news in that fight: We are closer than we thought to cars that could prevent all their drivers from dying in a wreck. The bad news? There's still decades of work ahead.
The Insurance Institute for Highway Safety, the research arm of the nation's auto insurance companies, studied driver deaths between 2009 and 2012 for mass-market vehicles. (It did not examine passenger deaths due to unreliable data.) Overall, it found that new models with newer technology, especially stability control, had cut the overall death rate in vehicles by a third in the three years since it had last run the numbers. Had vehicle tech been frozen at 1985 levels, the IIHS estimates by 2012 an additional 7,700 people would have died in crashes.
| | | | | |
| --- | --- | --- | --- | --- |
| Vehicle | Deaths per million registered vehicle years | Multi-vehicle crashes | Single-vehicle crashes | Rollovers |
| Audi A4 4WD | 0 | 0 | 0 | 0 |
| Honda Odyssey | 0 | 0 | 0 | 0 |
| Kia Sorento 2WD | 0 | 0 | 0 | 0 |
| Lexus RX 350 4WD | 0 | 0 | 0 | 0 |
| Mercedes-Benz GL-Class 4WD | 0 | 0 | 0 | 0 |
| Subaru Legacy 4WD | 0 | 0 | 0 | 0 |
| Toyota Highlander hybrid 4WD | 0 | 0 | 0 | 0 |
| Toyota Sequoia 4WD | 0 | 0 | 0 | 0 |
| Volvo XC90 4WD | 0 | 0 | 0 | 0 |
| Honda Pilot 4WD | 2 | 0 | 2 | 0 |
| Mercedes-Benz M-Class 4WD | 3 | 3 | 0 | 0 |
| Ford Crown Victoria | 4 | 4 | 0 | 0 |
| GMC Yukon 4WD | 4 | 0 | 4 | 0 |
| Acura TL 2WD | 5 | 5 | 0 | 0 |
| Chevrolet Equinox 2WD | 5 | 3 | 2 | 0 |
| Chevrolet Equinox 4WD | 5 | 5 | 0 | 0 |
| Ford Expedition 4WD | 5 | 5 | 0 | 0 |
| Ford Flex 2WD | 5 | 0 | 5 | 0 |
| Mazda CX-9 4WD | 5 | 0 | 5 | 5 |
The IIHS calculates its death rate per years registered of a particular model; the industry average is 28 deaths per one million registered years for 2011 models in 2012; in 2008, the rate was 48. When it dug deeper, the IIHS found nine 2011 models that had no recorded deaths of drivers — the first time the group had found any such vehicles. Six of them were SUVs; overall, SUVs had the lowest death rates of any vehicle type, mostly due to the mandate of electronic stability controls and the physics of larger vehicles offering more protection from the forces of a crash than smaller ones. (Compared to 2004 models, SUVs from the 2011 model-year on have a rollover rate that's 75 percent less.)
But the IIHS also gave out a warning that the gap betwen the best and the worst cars at preventing fatal crashes had widened. The rates in the IIHS study are corrected for demographics (young drivers who typically buy smaller vehicles tend to crash more frequently) but even after that adjustment, small cars dominate the most lethal list:
| | | | | |
| --- | --- | --- | --- | --- |
| Vehicle | Deaths per million registered vehicle years | Multi-vehicle crashes | Single-vehicle crashes | Rollovers |
| Kia Rio | 149 | 96 | 54 | 15 |
| Nissan Versa sedan | 130 | 44 | 87 | 51 |
| Hyundai Accent | 120 | 65 | 53 | 16 |
| Chevrolet Aveo | 99 | 65 | 31 | 10 |
| Hyundai Accent | 86 | 43 | 48 | 20 |
| Chevrolet Camaro coupe | 80 | 19 | 60 | 25 |
| Chevrolet Silverado 1500 Crew 4WD | 79 | 40 | 36 | 17 |
| Honda Civic | 76 | 46 | 29 | 10 |
| Nissan Versa hatchback | 71 | 37 | 33 | 20 |
| Ford Focus | 70 | 55 | 13 | 5 |
| Nissan Cube | 66 | 38 | 29 | 6 |
| Chevrolet HHR | 61 | 34 | 25 | 9 |
| Chevrolet Suburban 1500 2WD | 60 | 31 | 28 | 9 |
| Chevrolet Aveo | 58 | 58 | 0 | 0 |
| Mercury Grand Marquis | 57 | 33 | 25 | 0 |
| Jeep Patriot 2WD | 57 | 44 | 9 | 3 |
| Mazda 6 | 54 | 34 | 17 | 3 |
| Dodge Nitro 2WD | 51 | 7 | 50 | 40 |
| Honda Civic | 49 | 28 | 21 | 8 |
"The complete elimination of traffic deaths is still many decades away, and, along with vehicle improvements, getting there will require changes in road design and public policy that can help protect all road users," said David Zuby, IIHS executive vice president and chief research officer."Still, the rise in the number of vehicles with zero driver deaths shows what's possible."
The newest vehicles have gone well beyond stability control to include tricks like automatic emergency braking and radar-based cruise control to slow down the vehicle automatically in traffic. The safety benefits of those technologies have not yet been fully measured, but their real benefit may not become visible until they're available outside luxury models — especially the small cars that still pose the greatest risk.
TO LEARN MORE ABOUT THE BENEFITS OF CAR WINDOW TINTING, ANSWERS TO FREQUENTLY ASKED QUESTIONS , MORE INFORMATION ABOUT AUTO GLASS TINTING IN CHICAGO, OR FOR A CAR TINTING QUOTE, CONTACT MIDWEST GLASS TINTERS 
 (847) 452-4818 or info@midwestglasstinters.net
REPOSTED BY MIDWEST GLASS TINTERS FROM:  YAHOO FINANCE
Tesla Motors Inc. (TSLA) drivers were more likely than Porsche owners — or anyone else — to say they'd buy their cars again in this year's edition of the closely watched Consumer Reports buyer survey.
Tesla's Model S luxury electric sedan topped the U.S. survey a second year in a row, scoring 98 out of a possible 100, after posting a 99 last year. This year's No. 2 brand, Porsche, scored an average of 87 out of 100 across its model lines. Palo Alto, California-based Tesla, co-founded and led by billionaire Elon Musk, said last month that it expects to sell 50,000 Model S cars next year.
"Not only is the Tesla roomy, comfortable, and a lot of fun to drive, but it also has low operating costs," Consumer Reports said.
The survey may bolster the 11-year-old carmaker's image as the leader in the business of making high-end electric cars. It comes about a year after U.S. regulators started a four-month investigation into fires that took place after Tesla's cars struck road debris.
The investigation ended without a formal recall, giving Musk more room to expand sales of the Model S and develop the long-awaited Model X SUV, whose delivery Tesla postponed again last month. It's now expected in the third quarter of 2015.
Tesla shares fell 1.6 percent to $227.79 at 10:20 a.m. in New York. The stock gained 54 percent this year through yesterday, outpacing the 11 percent rise in the Russell 1000 Index.
Sports Cars
The next three most satisfying vehicles in the Consumer Reports Survey, after the Model S, were sports cars: General Motors Co. (GM) 's Chevrolet Corvette Stingray, with a 95 percent satisfaction rating, and Volkswagen AG's Porsche Cayman and Boxster, which tied for third with 91 percent of buyers saying they'd purchase them again.
The survey covered 350,000 vehicles from one to three years old and took into account "attributes such as styling, comfort, features, cargo space, fuel economy, maintenance and repair costs, overall value, and driving dynamics," Consumer Reports said.
Hybrid, electric and diesel-powered cars outscored gas engines throughout the survey, with the Chevrolet Volt and Toyota Motor Corp. (7203)'s Prius leading the compact-car category and Honda Motor Co. (7267)'s Accord Hybrid and Ford Motor Co. (F)'s Fusion Energi atop the list of mid-sized sedans.
TO LEARN MORE ABOUT THE BENEFITS OF CAR WINDOW TINTING, ANSWERS TO FREQUENTLY ASKED QUESTIONS , MORE INFORMATION ABOUT AUTO GLASS TINTING IN CHICAGO, OR FOR A CAR TINTING QUOTE, CONTACT MIDWEST GLASS TINTERS 
 (847) 452-4818 or info@midwestglasstinters.net
REPOSTED BY MIDWEST GLASS TINTERS FROM:  YAHOO AUTOS
If there was any doubt that we'll see a spate of new plug-in hybrids over the next few years, a set of three different announcements from BMW last week should put that to rest.
The Bavarian maker of "ultimate driving machines" launched a long-wheelbase 5-Series sedan for China with a plug-in hybrid powertrain, showed a prototype 3-Series plug-in hybrid sport sedan, and described a new Power eDrive system that produces a remarkable 670 horsepower.
It's long been known that BMW will introduce a plug-in hybrid X5 sometime next year.
That mid-size SUV will compete with the 2016 Volvo XC90 T8 'Twin Engine', a plug-in hybrid model of the refreshed 2016 Mercedes-Benz ML-Class SUV (to be renamed GLE at that time), and perhaps an updated 2016 Mitsubishi Outlander Plug-In Hybrid–among others.
BMW X5 e-Drive plug-in hybrid prototype, test drive, Woodcliff Lake, NJ, April 2014
The plug-in BMW X5 uses a powertrain that combines a 240-horsepower turbocharged 2.0-liter four-cylinder engine with a 70-kilowatt (95-hp) electric motor sandwiched between the engine and an adapted version of BMW's eight-speed automatic transmission, in which the electric motor replaces the conventional torque converter.
The lithium-ion battery holds 9.9 kilowatt-hours, of which about 6 kWh are usable for power.
Versions of that powertrain are now spreading into other BMW models across the globe.
The BMW 530Le introduced last week at the Guangzhou Motor Show, for example, is a long-wheelbase 5-Series sedan sold in China, where extra space in the rear seat is crucial for businesspeople with chauffeurs and new owners who haven't learned to drive.
Combined power output of the engine and electric motor is given as 272 hp, similar to that of the X5 plug-in hybrid, which was expected to be 270 hp or higher. Unlike the X5, however, the 530Le does not include all-wheel drive.
BMW Concept X5 eDrive plug-in hybrid
The same powertrain will also soon go into a production version of the smaller 3-Series sedan, as previewed by a so-called "prototype" version shown to European media last week at BMW Innovation Days.
Also a rear-wheel-drive vehicle, the plug-in hybrid 3-Series sedan has peak power of 245 hp and 295 lb-ft of torque. BMW quotes an electric range of 22 miles (likely 15 to 18 miles on U.S. test cycles), and an electric-only top speed limited to 74.5 mph.
Additional models are likely to follow as well.
But BMW is clearly thinking beyond its current system to future generations of plug-in hybrids. And it's using components from its BMW i3 and i8 electric cars to boost their performance.
At the same Innovation Days event, the company showed a system it calls Power eDrive, which uses a 200-kW (268-hp) electric motor to power the rear wheels. This lets the vehicle run much of the time solely on electric power alone.
BMW 5-Series GT development prototype for Power eDrive plug-in hybrid system, Nov 2014
A combined engine-motor-transmission combination powers the front wheels as well, making the car a through-the-road hybrid, for longer distances. This time, though, the front motor is rated at 150 kW (201 hp).
Installed in a BMW 5-Series GT mule, the battery pack occupied the tunnel and the space below the rear seats ahead of the rear axle.
The system is the next stage of vehicle electrification, the company said, with the goal of maximizing the amount of time a vehicle operates in all-electric mode, which naturally boosts its efficiency.
Combined with battery packs of up to 20 kilowatt-hours, the output of these systems will be more than 500 kW (670 hp), letting the vehicle operate solely on electric power throughout two-thirds of its usage cycle.
The Power eDrive system will be a natural choice for more upmarket vehicle types, BMW suggests, where it will combine largely electric operation and dynamic response with unlimited long-distance capabilities.
With multiple first-generation plug-in hybrid models due over the next three years, and a second-generation system that maximizes electric driving time in the wings, BMW's commitment to electrifying its model range is now clear.
We can't wait to drive the cars.
TO LEARN MORE ABOUT THE BENEFITS OF CAR WINDOW TINTING, ANSWERS TO FREQUENTLY ASKED QUESTIONS , MORE INFORMATION ABOUT AUTO GLASS TINTING IN CHICAGO, OR FOR A CAR TINTING QUOTE, CONTACT MIDWEST GLASS TINTERS 
 (847) 452-4818 or info@midwestglasstinters.net
REPOSTED BY MIDWEST GLASS TINTERS FROM:  WALL STREET CHEAT SHEET
Everyone loves shopping for a new car. Actually, no one does. It's right up there with looking for an apartment in the winter or pricing caskets. The only part that is ever fun is test-driving a car you know you would never buy. But that's not really shopping. That's borrowing somebody's car for a joy ride.
When it comes to comparing model specs, looking for discounts, factoring in finance terms, understanding fuel economy quotes, and looking at resale value (matching pre-owned versus new models), there is little to love about the car buying process. It only gets worse when an unethical auto dealer is trying to put one over on you. Then it's anarchy.
However, you still need a car. The best way to proceed is to do your homework and never rush into any purchase. To help with dealers out to scam unwitting consusmers, CarBuyingTips.com compiled a 10 best (or worst) car dealer scams consumers should have on the radar when walking into a dealership. Here's a look at the scams you should be ready to avoid.
1. The lost financing scam
Signing a deal for a new car is foolish if you don't have the loan terms locked in already. Leaving the dealership in a new car with on-the-spot financing leaves you open to this scam. After a few weeks, you learn from the dealer that your loan application was rejected. Now you have to accept a higher annual percentage rate (APR) on the dealer's new loan because the original rate is no longer available.
In reality, any rate that was pre-approved with an accurate credit score should go through. CarBuyingTips.com pegs 680 as the Mendoza Line for credit scores. Below that figure, you are getting a higher rate. Above it, you get the optimal rates. These days, there are so many free credit score services that you should go in knowing the deal. If you have a credit rating below 680 but the dealer offers you an extremely low rate, the "financing evaporated" scam may be in the works.
2. The 'your credit sucks' scam
In this scam, dealers suggest your credit has seen better days, downgrading it by a hundred or so points. That gives them the right to give you a worse financing deal and pick up some extra cash on the loan end. Of course, this scam is easily avoidable if you check your credit before you head into a dealership. When the dealer says he wanted you to get a better deal but your credit score was 640, you can ask him to go ahead and double-check that number. Before you left the cozy confines of your home, your credit rating was 780 (or 840, etc.).
3. Car dealer never pays off trade-in loan
Trading in a car with a loan balance still on it is risky. CarBuyingTips.com shows where it's most dangerous: when a car dealer "forgets" to pay off the loan and you are stuck with the balance because you never got paperwork guaranteeing he would. A car ought to be paid off in full if you are trading it in or otherwise be sold to a buyer on the open market. Dealers would be especially shady if they tried this scam, but it has been done in the past.
4. The 'you need a co-signer' scam
Let's say you are having trouble getting a loan for your car, for whatever reason. A dealer might suggest you just get a co-signer to obtain approval and head down the road. That solution might sound appealing until you realize (either as a co-signer or the original party) that the co-signer with good credit ended up being the only one with the loan. It's a scam because you wouldn't have gotten the car without that loan and wouldn't have gotten the loan without someone else's credit. Catch this one before it's too late by reading every bit of paperwork. The co-signer is the one at risk.
5. The 'online lenders are deadbeats' scam
If you roll into the dealership with a pre-approval and blank check from an online lender, you should be on your merry way once you choose the right automobile. Unfortunately, you may find your dealer refusing to accept the check because he claims online lenders are deadbeats who bounce them. Then he will hit you with a loan package at higher percentage rates. His scam is convincing you other people are trying to scam him. It's creative, but you can blow up the scam by walking out on the deal. Considering the dealer left his morals at the door, you would be advised to do so.
6. The warranty scam
CarBuyingTips.com identifies two warranty scams that are fairly common. In the first, dealers hit you with a forced warranty for several thousand dollars that supposedly comes from the bank (it doesn't). In the second system, a warranty is snuck into the terms of your deal so it inflates the monthly price. Forced warranties are illegal, so call the bluff and tell them you want to take it home and run through it with your attorney. The terms will change immediately.
7. The dealer prep scam
"Dealer Prep" fees are supposed to compensate dealers for the exhausting work done in the trenches after your car arrives off the truck but before you drive it off the lot. According to CarBuyingTips.com, that amounts to removing the plastic covers from the seats and windows. That would hardly be worth the $600 you might see attributed to "Dealer Prep" in a line on your invoice. This fee is almost always negotiable. Again, it is a fee that will be reduced or disappear if you take the deal off the table.
8. The trade-in loan payoff scam
This scam is mostly out in the open. A dealer offers to pay off your lease or existing loan so you can ditch your old ride and get yourself into a (cue the Bob Barker voice) A NEW CAR! You are still paying the remainder of your loan and any penalties involved with breaking a lease, so you're doubling down on payments in the end. CarBuyingTips.com says dealers typically try to sneak in longer financing terms (six, seven years) in order to get the payment near or even below your current monthly bill.
9. The no-warranty wrecked car scam
Why would anyone buy an as-is, no-warranty car from a dealership? You might as well pick a seller off Craigslist blindfolded and accept whatever terms are being offered. In the no-warranty scam, wrecked cars are gussied up to look like they had a long weekend rather than a funeral. There are ways to check where a car came from and whether it was totaled in the past. If you see the no-warranty offer on a car, chances are it is one of these vehicles.
10. The refinancing scam
In the 10th and possibly most sinister scam CarbuyingTips.com documented, the dealer gets back sometime after the car is in your possession. He congratulates you on this being your lucky day (Christmas come early, etc.) and says he's got a way better financing package available. Say you pay $350 a month; well now he's got a deal for $305. All you have to do is get back in the dealership, sign some papers, and you're living on Easy Street.
If you fielded such a call, you would probably wonder how you were so lucky. The opposite was true. All the dealer did was extend the term of the loan to get you paying less longer. Yes, the APR went up in the new deal. It's one nasty scam, but just one of many out there in the auto consumer jungle.
TO LEARN MORE ABOUT THE BENEFITS OF CAR WINDOW TINTING, ANSWERS TO FREQUENTLY ASKED QUESTIONS , MORE INFORMATION ABOUT AUTO GLASS TINTING IN CHICAGO, OR FOR A CAR TINTING QUOTE, CONTACT MIDWEST GLASS TINTERS 
 (847) 452-4818 or info@midwestglasstinters.net
REPOSTED BY MIDWEST GLASS TINTERS FROM:  JALOPNIK
This year's LA Auto Show has been kind of a strange one. There have been a few good debuts, but also a ton of stuff we've seen online and at other auto shows, and not many surprises overall. But there's a very nice surprise waiting in the Toyota section of the floor: this gorgeous white 1967 Toyota 2000GT.
Granted, there are a lot of really cool new cars at the LA Auto Show this year, amazing and stylish and efficient machines that are safer and better-performing than at any point in car history.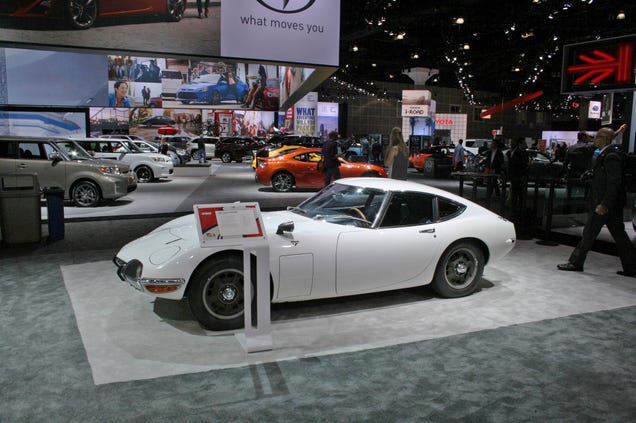 But this 2000GT is cooler. It just is. Real talk. End of story.
If you aren't familiar with the 2000GT, it has a pretty fascinating back story. Think of it as kind of like the Lexus LFA of its day, except with vastly more historical significance. The car first showed up as a concept in 1965, back when the fledgling Japanese auto industry wasn't taken very seriously on the world stage, and was more known for making motorcycles than cars.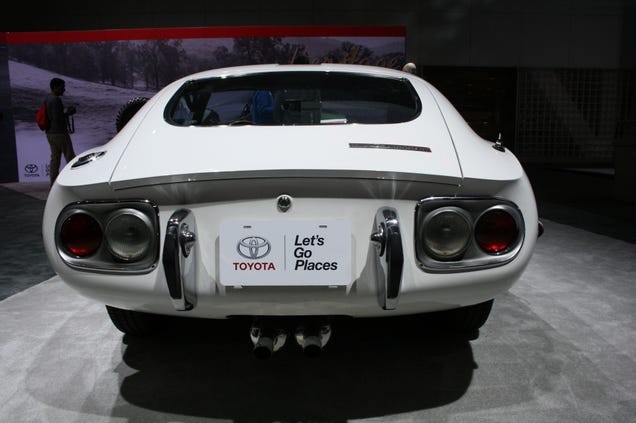 The 2000GT was a sucker punch to the whole world, shocking proof that once-war torn Japan could make cars that inspired lust as well as anyone else. Largely credited to German-born designer Albrecht Goertz, who also penned the stunning BMW 507 and later the Datsun 240Z/Nissan Fairlady Z, the 2000GT echoed many sports cars of its time, including the Jaguar E-Type and others. Power came from a 150 horsepower 2.0-liter inline six that offered performance on par with the Porsche 911 of the day.
Then as now, it was a fantastically rare machine. Only 337 were ever produced, and just 54 made it to North America. The one at the LA show is a left-hand drive model, curiously enough.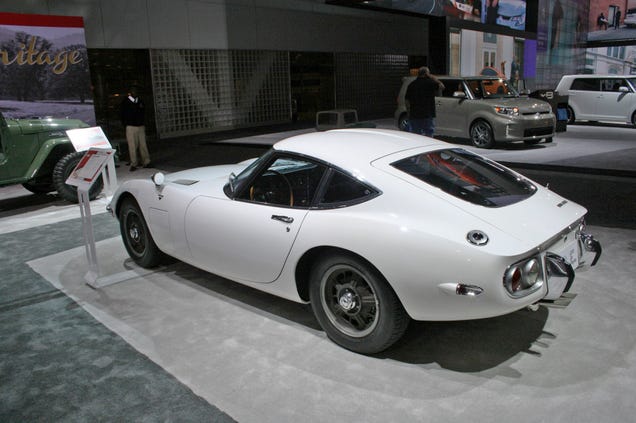 Even today, the car looks amazing. With its swooping curves and classic sports car profile, it has certainly aged well. The interior is incredibly tasteful mashup of wood and leather. The car held its own against anything from Europe or America.
It's at the auto show near a 1961 Land Cruiser and an IMSA GTP racer from the early 1990s. If you're down there, stop by and say hi. This 2000GT would probably be happy to know it's still appreciated.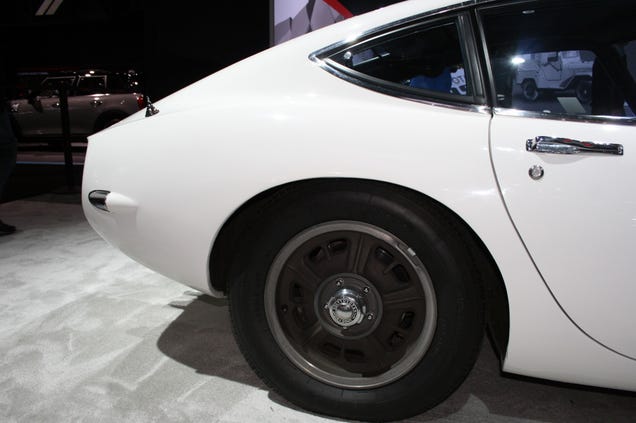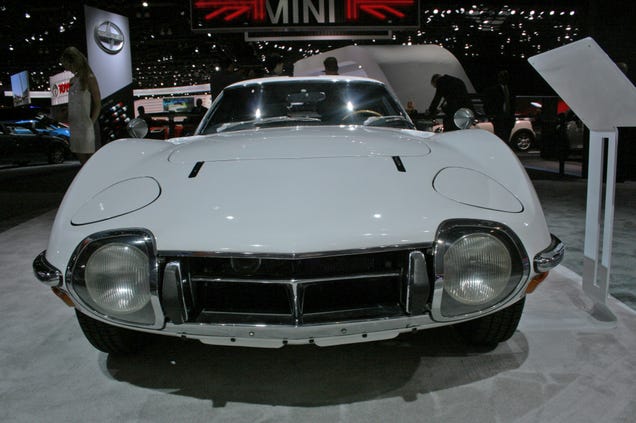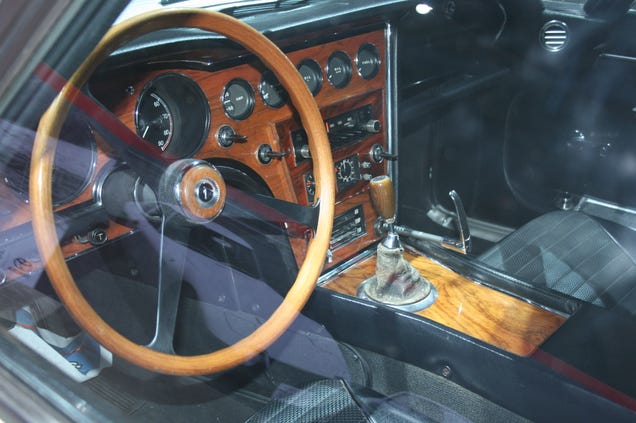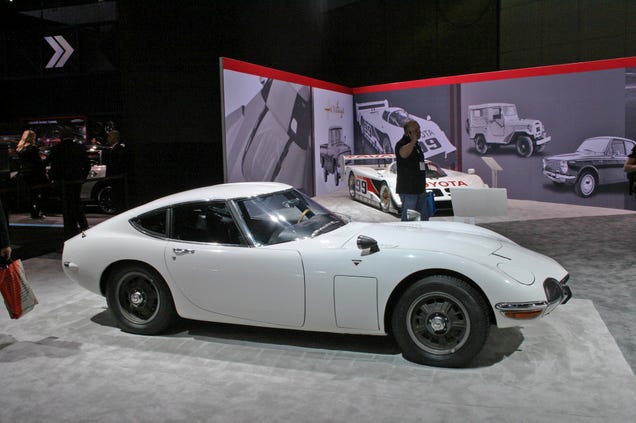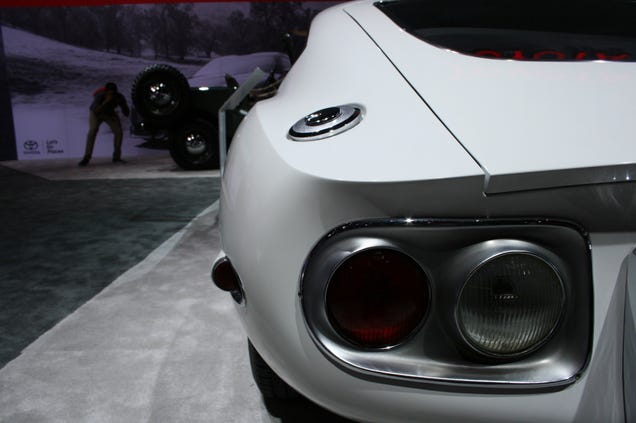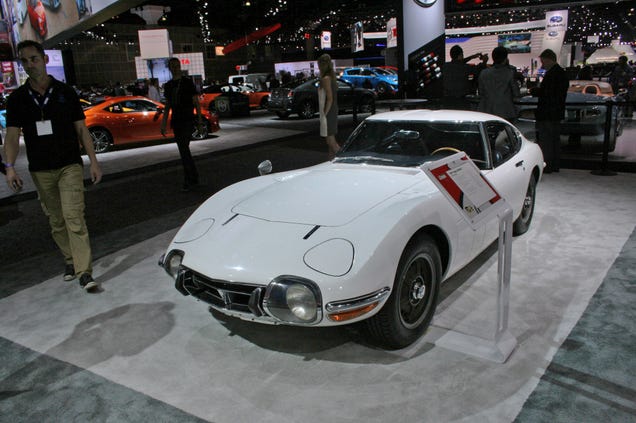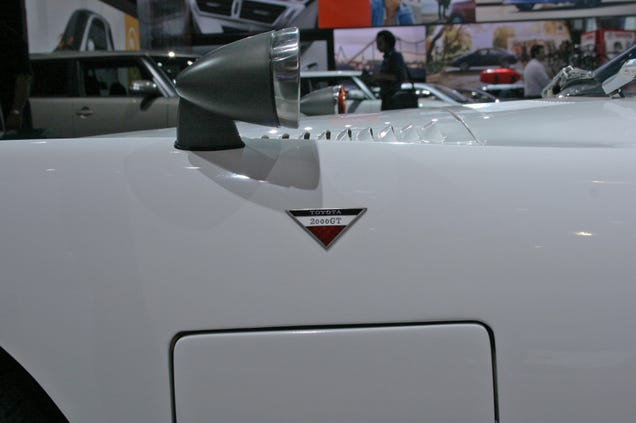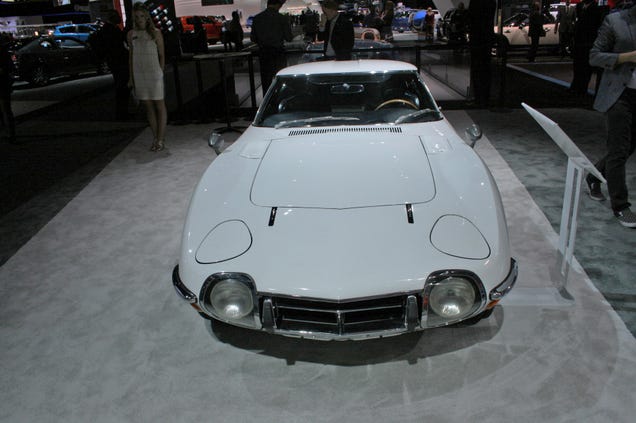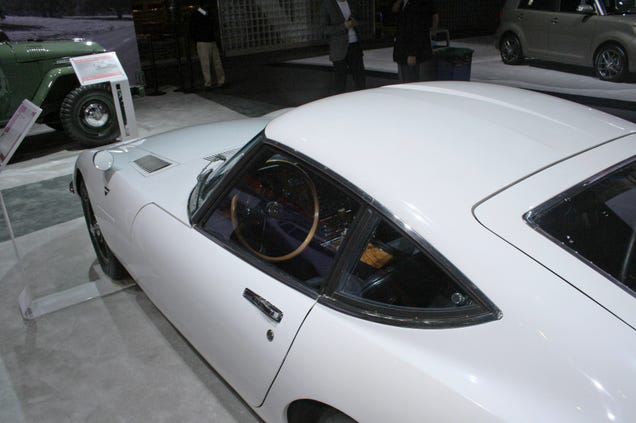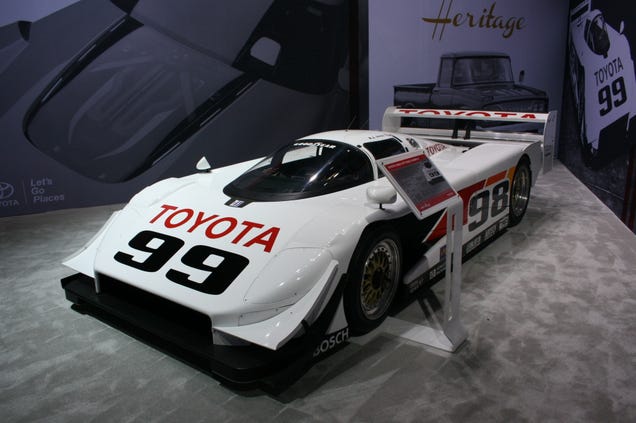 TO LEARN MORE ABOUT THE BENEFITS OF CAR WINDOW TINTING, ANSWERS TO FREQUENTLY ASKED QUESTIONS , MORE INFORMATION ABOUT AUTO GLASS TINTING IN CHICAGO, OR FOR A CAR TINTING QUOTE, CONTACT MIDWEST GLASS TINTERS 
 (847) 452-4818 or info@midwestglasstinters.net
REPOSTED BY MIDWEST GLASS TINTERS FROM:  GREEN AUTOBLOG
Amid the flurry of hydrogen announcements from Toyota and Honda last night, Volkwagen has something to add: a new hydrogen fuel cell concept vehicle. This will be the first VW hydrogen fuel cell vehicle in many years – remember the Tiguan Hy-Motion back in 2008? – and it comes as a bit of a surprise.
First written up by the German publication Wirtschaft Woche, VW is going to have the prototype car (not pictured) available at the ride and drive at the Los Angeles Auto Show later this week. We don't yet know what kind of vehicle will sport the hydrogen powertrain, but our money's on a Golf variant. We'll see soon enough when we get to Los Angeles.
What's interesting is that there have been a number of not-so-mixed messages out of the VW executive ranks when it comes to hydrogen vehicles. VW's Japanese president, Shigeru Shoji, said in September that,hydrogen fuel cells, "may fly within Japan, but not globally." Last year, VW's electrification head Rudolf Krebs said that "hydrogen mobility only makes sense if you use green energy." Also last year, VW CEO Martin Winterkorn said it's basically impossible to build hydrogen vehicles at a "reasonable cost." Nonetheless, we're going to see a new VW H2 concept soon. Thoughts?
TO LEARN MORE ABOUT THE BENEFITS OF CAR WINDOW TINTING, ANSWERS TO FREQUENTLY ASKED QUESTIONS , MORE INFORMATION ABOUT AUTO GLASS TINTING IN CHICAGO, OR FOR A CAR TINTING QUOTE, CONTACT MIDWEST GLASS TINTERS 
 (847) 452-4818 or info@midwestglasstinters.net
REPOSTED BY MIDWEST GLASS TINTERS FROM:  YAHOO AUTOS
All over New York — and other upscale megalopoli like London and Vancouver — slender residential glass towers sprout, like some pernicious invasive reed. Each one touted as an order of magnitude more expensive than its predecessor, the apartments these buildings contain are outfitted with features so exclusive, the ordinary consumer will not even recognize their significance: book-matched Croatian walnut travertine, hand-polished Ecuadoran bocote, Grand Palais enamel ranges.
They are also empty. Generally devoid of permanent residents, these buildings and the apartments they contain act as transitory housing — pieds-a-terre — for the global one percent, who light upon their $50 million dwellings when the mood or season suits.
Those same economics have spawned a new thatch of elite sports cars. All-new or significantly updated two-seaters like the Jaguar F-Type, Chevrolet Corvette Stingray, and (forthcoming) second-generation Audi R8, as well as slightly older and ostensible two-seaters like the Porsche 911 and Nissan GT-R, now duke it out for the AmEx Centurion Cards, and rear ends, of the beau monde as their second (or third or fourth or fifth) vehicles; something to keep at the house by the ocean, or the mountains, or the vineyard. Call them pieds-a-car.
2016 Mercedes-AMG GT S
Entering into this gilded fray this coming spring is the all-new, 503-hp Mercedes-AMG GT S (a less potent and "S"-less 456-hp variant will follow in mid-2016). Powered by a twin-turbocharged, 4-liter V-8, and transmogrifying its spirit to terra firma through an updated version of the 7-speed dual clutch transaxle, the GT S will rip its way to 60 mph in 3.7 seconds, on its way to a terminal velocity of 183 mph. That's comparable to its aforementioned competitors, and likely quicker than a major insider commodity trade.
This is a marked achievement, especially when considering that this is only the second complete car (after the rare SLS) built by Mercedes' in-house performance sub-brand, AMG. Despite having dispensed with its older brother's vital (and thirsty) 6.3-liter naturally aspirated V-8 and gullwing doors, one can see clearly the influence of SLS' design on the GT S. It has a similar Olympic lap pool of a hood, squinty ovoid tail lamps, and tersely grimacing Bender the Robot mouth.
This isn't surprising, because it shares a good deal of its aluminum sub-frame/mid-front engined/rear transaxled underpinnings with that previous model. Though we imagined it in our minds as much smaller and lighter, it also shares much of that outgoing model's horizontal and gravitational dimensions, coming in at just 3.5 inches shorter and 175 lbs lighter the SLS—that means about 15 feet and 3,500 lbs.
2016 Mercedes-AMG GT S
This doesn't serve it well, in our opinion. Whereas competitors like the F-Type look much smaller — and much better — in person than they do in photographs, the opposite is true of the GT S. Like a wide-eyed, pumpkin-headed starlet, who looks great projected at 60 feet but like a bonsai sunflower when spotted in the wild, the GT S has awkward proportions. We really like its broadly toned rear end and muscular quadriceps. But as much as recent Benzes like the S-Class and C-Class have reclaimed a sense of grace, we couldn't locate the same in the GT S. We kept trying to come up with positive templates for its appearance, but all we could think was: cheesecake lollipop, extruded robot teardrop, or round of windswept boursault impaled on a butter knife.
Inside, our feelings are similarly complicated, and we mean that quite literally. As in other contemporary Benzes, the materials are beyond reproach: metal, leather, carbon fiber, and piano black (or something like it in argent matte which we'll call "synthesizer silver") are expertly applied. And the new sloping center console is, as on modern Porsches, quite dramatic. But, as if in homage to 1980s Alfa Romeos or 2010s Aston Martins, the controls are placed in improbable — and in the case of the joyless joystick that acts as the transmission knob, impossible — locales. We have never before wished for a prehensile spinal column, but this is seemingly the only way one could comfortably place this car in park, drive, neutral, or reverse. Or reside in its seats, which were as firm and unsupportive as a reform-school principal.
We did very much like the big flip-top Porsche 928-esque hatchback, which granted a quantity of actual, usable trunk space — something jarringly absent from the SLS. Firmly in the positive column as well is the way the GT S performs. It is fast. Very fast. In fact, it gobbled up everything the northern California mountains pitched at its prominent proboscis. The transmission response is greatly improved over its often-laggardly behavior in the SLS. The engine's baritone exhaust note amps toward the profound (especially from outside the car). The computer actuated, ridiculously acronymed suspension causes the big 265/295 series (front/rear) rubber mounted to the forged 19"/20" (front/rear) wheels to offer commendable grip — if a bit too much stiffness for our false teeth. And the optional carbon ceramic brakes are a drag, in the best possible way.
2016 Mercedes-AMG GT S
Yet, somehow, the GT S left us feeling dispassionate. It was wonderful in many respects, and a vivid and significant step forward for Mercedes-Benz sports cars. Yet it didn't manage to grab us by the loins. In the context of the category, it lacked the precision of the Porsche 911, the incorrigibility (and seductive shape) of the Jaguar F-Type, or the functionality of the outgoing R8. We liked it, but we weren't in love, and love is everything in a sports car. Its only job is to make you grin and salivate every time you touch it or sit in it or remember, in the drudgery of your hideous existence, that you actually own it.
Compared to the $220,000 SLS, the AMG GT S' anticipated price of $130,000 to $140,000 will seem like a deal, albeit one slightly higher than the Jaguar competition but close to what the higher-end Porsche 911 models command. (The non-S may start around $110,000.) Like a perfectly executed but uninhabited showplace condo in the sky, the GT S is laden with all the compelling attributes that signify absolute desirability. Yet it lacks that odd and unconscious anima that lights up our irrational emotional receptors. Like Burt Bacarach said, "a room is not a house, and a house is not a home."
TO LEARN MORE ABOUT THE BENEFITS OF CAR WINDOW TINTING, ANSWERS TO FREQUENTLY ASKED QUESTIONS , MORE INFORMATION ABOUT AUTO GLASS TINTING IN CHICAGO, OR FOR A CAR TINTING QUOTE, CONTACT MIDWEST GLASS TINTERS 
 (847) 452-4818 or info@midwestglasstinters.net
REPOSTED BY MIDWEST GLASS TINTERS FROM:   YAHOO AUTOS
Everybody wants to own a keeper. A car that provides so much personal satisfaction that the years and miles can just fly by, while the enduring qualities of that daily driver remain picture perfect.
The hard part for most folks comes down to hype.
To sell more cars, manufacturers continue to promote short-term quality studies that have little or nothing to do with the long-term ownership experience. For example, J.D. Power's Initial Quality Study only covers the first 90 days of ownership, while its long-term survey tracks three-year-old vehicles over a short 12 month span.
In a market where the average car and truck is now over 11 years old, a long-term reliability study requires a much longer view of car ownership. For those of us who are looking to find a good used car, or even feel concerned about how a new car will hold up, we should be able to know the longevity of a vehicle for the entire life cycle instead of just a random early point in time.
This is why Nick Lariviere and myself have developed the Long-Term Quality Index. With over 550,000 data samples from all over the country, we have been able to look specifically at measuring the three key ingredients that tell you how well a given model has performed in today's marketplace; mileage, age and condition.
To make this study fair and impartial, we have also taken two unique steps that represent a first for long-term reliability studies in the auto industry. The first is removing owner bias. Certain people will always recommend a car simply because that's what they bought in the past and if something bad happens, they won't tell you about it. Others are just oblivious to the thumping of a bad transmission, or the knocking of a bad motor. That is why we only have mechanics and skilled professionals appraise the vehicle's condition.
Second, we focus exclusively on condition and longevity. Cars that are either 18 years or older, or have 180,000 or more miles, have endured well past the average life-span of the average vehicle.
In our study, we're finding that only a chosen few can routinely achieve these two levels of longevity without a major mechanical defect. It's this level of engineering excellence that we want to highlight in our study.
So what have we found so far? Some of what you might expect, but a lot of surprises.
The Over-300,000 Club Is Still Pretty Exclusive: Five types of vehicles make up more than 60% of the cars and trucks with at least 300,000 miles. They are:
By our calculations, these models are about 2.5 times more likely to hit 300,000 miles than any other vehicle.
One Nissan model is greater than all of Volkswagen:
We're not talking about a mid-sized Altima, or the Sentra compact which has become the official taxi south of the border. The biggest surprise so far in the study has been the Nissan Maxima. Older models (2002 and earlier) with the 3-liter engine and four-speed automatic offer exceptional long-term reliability.
In the long-term reliability study, 1,038 Maximas out of 4,825 have gone over 180,000 miles (21%), versus only 785 Volkswagens out of 14,518 (5.4%)
Cadillac has VW levels of long-term reliability:
Both brands have abysmal long-term reliability with Cadillac scoring the same 5.4% as Volkswagen, which is less than half of the industry average. Head gasket issues for most years of the Northstar V-8 along with high maintenance costs make older Cadillacs a nadir when it comes to finding a long-term keeper.
How bad does it get for Cadillac? Well, here's a shocker for you.
Cadillac Cars = Older Kias: If you removed the Cadillac Escalade, which is nothing more than a full-sized primped-up version of the less expensive Chevy Tahoe and GMC Yukon, the Cadillac brand becomes a true bottom dweller. Kias that were made before Hyundai's takeover of that brand show similar levels of long-term failure.
The Honda Accord Crushes Nearly All of Europe: Thanks in great part to the sound reliability of older Volvos, all European brands are barely able to beat the number of Accords that have been traded-in with over 180,000 miles. The Honda Accord's tally of 3,826 trade-ins with over 180,000 out of 12,398 nearly beats Audi, BMW, Jaguar, Land Rover, Mercedes, VW, Volvo, Saab, Porsche, and BMW's sub-brand MINI combined. These European models required a staggering 67,484 vehicles and an army of old Volvos to surpass the mileage tally of one popular Honda model.
British Roots Do Not Bear Reliable Fruit: You have about as much chance of dying from an injury this year as you do buying a Land Rover and a Jaguar with outstanding reliability. The chances of both vehicles combined lasting over 180,000 miles before getting kicked to the curb is an eye-popping 1,700:1.
The Accord and Camry Are Workhorses: Even with well-known transmission issues for certain six-cylinder Honda Accords, the two most popular mid-sized vehicles continue to be kept for far longer periods of time than their competition. The Accord and Camry have remained cars worth keeping with 28% of all Accords traded-in with over 180,000 miles, and 24% of all Toyota Camrys following suit. Both are more than twice the industry average of 11%.
Exceptional Reliability Is Still A Rare Thing: A lot of manufacturers have applied cost-cutting measures and decontenting methods to extremes. These engineering shortcuts often don't reveal themselves until after the vehicle goes beyond 100,000 miles. However, there is still a very wide gulf that separates the market leaders from the market laggards as those miles and years add up.
TO LEARN MORE ABOUT THE BENEFITS OF CAR WINDOW TINTING, ANSWERS TO FREQUENTLY ASKED QUESTIONS , MORE INFORMATION ABOUT AUTO GLASS TINTING IN CHICAGO, OR FOR A CAR TINTING QUOTE, CONTACT MIDWEST GLASS TINTERS 
 (847) 452-4818 or info@midwestglasstinters.net
REPOSTED BY MIDWEST GLASS TINTERS FROM:   WALL STREET CHEAT SHEET
Everyone knows a red Ferrari convertible attracts attention from the highway patrol. Pricey speed demons have a certain disadvantage when it comes to moving violations, but their high cost also rules out the young and the reckless — the class of driver known to take the most risks. Believe it or not, you can't find Mustang, Challenger, or Camaro in the top 20 of most-ticketed automobiles, according to data analyzed by Insurance.com. What's more, the frumpy Toyota Prius is ticketed more often than a Corvette.
Using over 550,000 requests for insurance quotes over the course of a year, Insurance.com put together a list of the cars whose drivers reported getting the most tickets over the previous three years. In the muscle car capital of the world, this list skews, cheap, sporty, and foreign, but there are a few wild cards in the mix. Compared to the 19.9% of all drivers who reported getting a ticket, these cars attracted tickets in 28% to 33% of the situations.
Here are the 10 most-ticketed cars on U.S. roads.
10. Mazda2
Like the Ford Focus and VW Golf, the Mazda2 has a reputation as a car worth the aftermarket treatment. Cops are aware of this fact as well. In the huge sample size, 28.1% of 2014 Mazda2 drivers had reported violations, about 8% higher than the average car. Numerous offenders had speeding and racing convictions under their belt, which sent insurance premiums skyrocketing. Probably the biggest factor in the Mazda2's ticket total is its base price. At $14,720, there are many young drivers behind their wheels.
9. Toyota FJ Cruiser
Perhaps the unusual color combination on the Toyota FJ Cruiser makes it stand out from the automaker's other models. Whatever the reason, 28.4% of drivers of these sport utility vehicles have found themselves with a ticket in hand in recent years. Another Toyota that didn't make the top 10 but was notable on the most ticketed list was the Prius, which locked down 20th place with 27% of owners getting tickets. That was more often than the triumvirate of American muscle cars.
8. Scion tC
The compact sport coupe is a recurring style on the list of most ticketed cars on U.S. roads. With a base price under $20K and a reputation for performance, it is no wonder 28.8% of Scion tC drivers reported getting a ticket recently when shopping for a new insurance package. It will hardly come as a surprise that Insurance.com listed speeding as one of the recurring violations for owners of this Scion model.
7. Mercury Topaz
The Mercury Topaz (and its sibling the Ford Tempo) have been out of production since 1994, but a large volume of these rides are still on the street and getting hit with tickets for violations of all sorts. Because liability coverage is all that is necessary for these vintage auto specimen, locking up a cheap rate for a Topaz is possible. Of those who were looking for a price quote, 28.8% had reported being ticketed in the previous three years in the sample of over 550,000 drivers.
6. Volkswagen Rabbit
The Volkswagen Golf has been sold under the Rabbit nameplate for several generations of the vehicle, the most recent of which was released in 2004. As drivers of the Golf GTI will attest, these cars are favorites of the aftermarket set for their responsiveness and lightweight body. Even the base 2015 Golf starts below $18K, so expect the new version to stay in the top 10 in ticketed cars for years to come. Speeding was a common infraction among the 29.6% of Rabbit drivers who had been pulled over in recent years.
5. Subaru Tribeca
The Tribeca sold so poorly for Subaru that the automaker stopped producing the SUV in 2014. Of the vehicles that are actually on the road, drivers are racking up tickets at a prodigious pace. Insurance.com data showed 29.7% of Tribeca drivers receiving tickets in the three years up to the 2014 study. Though the volumes are surely lower than many other cars on this list, the Tribeca's rate of ticketing is the highest in the utility vehicle segment.
4. Toyota Supra
Insurance.com reported citations for driving without insurance popping up for Supra owners, but it is safe to say speeding is the pastime of choice for this enthusiast's favorite. The Mark IV, which was the last generation Supra built from 1993 to 2002, led the pack for this performance model. Overall, 30.8% of Supra drivers said they had been ticketed in recent years when shopping for a new rate.
3. Scion FR-S
The Scion FR-S is always popping up on lists of hot performance cars around $25K, so there is no mystery as to why it broke the top three in most ticketed vehicles on U.S. roads. Almost one third (32.6%) of FR-S drivers had been cited for some type of violation over the previous three years in the Insurance.com study, which sent premiums skyrocketing for a driver with multiple speeding tickets.
2. Pontiac GTO
Like the Topaz and Supra, the Pontiac GTO may have ended its production run long ago but still reels in a high number of tickets. A robust 32.7% of GTO owners had received a citation over the previous three years. As one of the original American muscle cars, the GTO holds a unique place on the most ticketed list, but this last generation was an import from GM's Australian subsidiary, Holden. Standard hood scoops and 350 horsepower would explain its high position among this group.
1. Subaru WRX
Always on the list of best performance cars under $40K, the Subaru Impreza WRX is built for speed. It usually tops the list of cars ripe for aftermarket upgrades as well. The combination of racing stock and low price point makes it a magnet for tickets, and 33.6% of WRX drivers reported they had been cited in the three years prior to shopping for insurance quotes. WRX STI performance variants featuring 305 horsepower likely have even higher ticketing rates. It's safe to say cops have this car on their radar
* * * * *
TO LEARN MORE ABOUT THE BENEFITS OF CAR WINDOW TINTING, ANSWERS TO FREQUENTLY ASKED QUESTIONS , MORE INFORMATION ABOUT AUTO GLASS TINTING IN CHICAGO, OR FOR A CAR TINTING QUOTE, CONTACT MIDWEST GLASS TINTERS 
 (847) 452-4818 or info@midwestglasstinters.net