Archive for the 'Uncategorized' Category
REPOSTED BY MIDWEST GLASS TINTERS FROM:  YAHOO AUTOS
Peter Thiel is wrong. His famous comment on the failed promise of the internet — "We wanted flying cars, instead we got 140 characters" — is about to be upended as the first actual flying cars take to the roads and skies.
Bloomberg reported on the progress of the biggest name in the flying car business, Terrafugia, which is nearing the culmination of a decade-long effort to build, drive, fly, market and, yes, sellflying cars to the dreamers who have always wanted one.
OK, the Terrafugia Transition is more of a "roadable airplane" than a flying car. But as Terrafugia founder Carl Dietrich notes in the Bloomberg profile by Josh Dean, that's a market that's crying out to be served:
Critics say flying cars are unlikely to be both great airplanes and great automobiles. But that misses the point, says Dietrich, who explains the Transition is intended to expand the definition of an airplane, solving a number of persistent problems in the process.
The Transition is a versatile vehicle, as flying cars go. It runs on regular gas, can be parked in a regular garage, and provides the flexibility to fly when the weather is good and drive when it isn't, as Dean points out.
At about $280,o0o, it's priced in the ballpark of some exotic supercars. So it could be a very cool toy, but there's also a business case: If you need to cover a lot of ground in a short period of time, the Transition unlocks America's underutilized network of small, regional airfields.
So Thiel is right: We have had to get by with 140 characters of innovation, up to this point.
But the flying cars we always wanted are finally coming. And if Thiel wants to get a "light sport aircraft" license and is willing put down a $10,000 deposit, he can both have one — and fly it.
TO LEARN MORE ABOUT THE BENEFITS OF CAR WINDOW TINTING, ANSWERS TO FREQUENTLY ASKED QUESTIONS , MORE INFORMATION ABOUT AUTO GLASS TINTING IN CHICAGO, OR FOR A CAR TINTING QUOTE, CONTACT MIDWEST GLASS TINTERS 
 (847) 452-4818 or info@midwestglasstinters.net
REPOSTED BY MIDWEST GLASS TINTERS FROM:  JALOPNIK
This year's LA Auto Show has been kind of a strange one. There have been a few good debuts, but also a ton of stuff we've seen online and at other auto shows, and not many surprises overall. But there's a very nice surprise waiting in the Toyota section of the floor: this gorgeous white 1967 Toyota 2000GT.
Granted, there are a lot of really cool new cars at the LA Auto Show this year, amazing and stylish and efficient machines that are safer and better-performing than at any point in car history.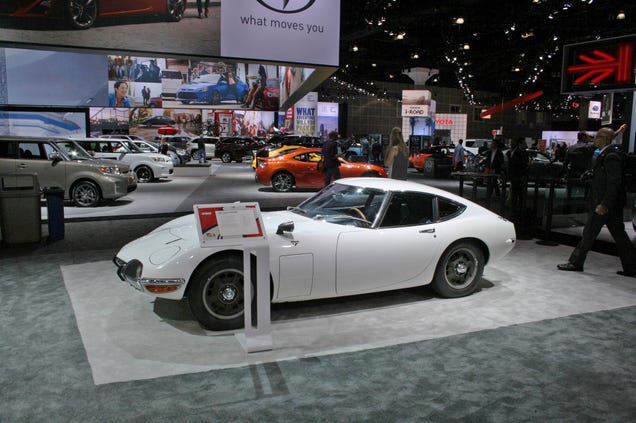 But this 2000GT is cooler. It just is. Real talk. End of story.
If you aren't familiar with the 2000GT, it has a pretty fascinating back story. Think of it as kind of like the Lexus LFA of its day, except with vastly more historical significance. The car first showed up as a concept in 1965, back when the fledgling Japanese auto industry wasn't taken very seriously on the world stage, and was more known for making motorcycles than cars.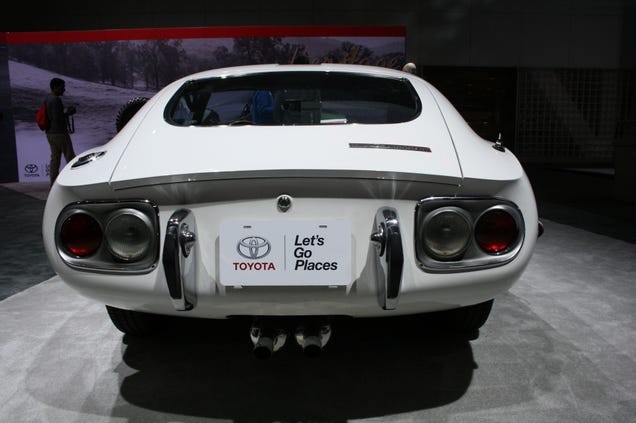 The 2000GT was a sucker punch to the whole world, shocking proof that once-war torn Japan could make cars that inspired lust as well as anyone else. Largely credited to German-born designer Albrecht Goertz, who also penned the stunning BMW 507 and later the Datsun 240Z/Nissan Fairlady Z, the 2000GT echoed many sports cars of its time, including the Jaguar E-Type and others. Power came from a 150 horsepower 2.0-liter inline six that offered performance on par with the Porsche 911 of the day.
Then as now, it was a fantastically rare machine. Only 337 were ever produced, and just 54 made it to North America. The one at the LA show is a left-hand drive model, curiously enough.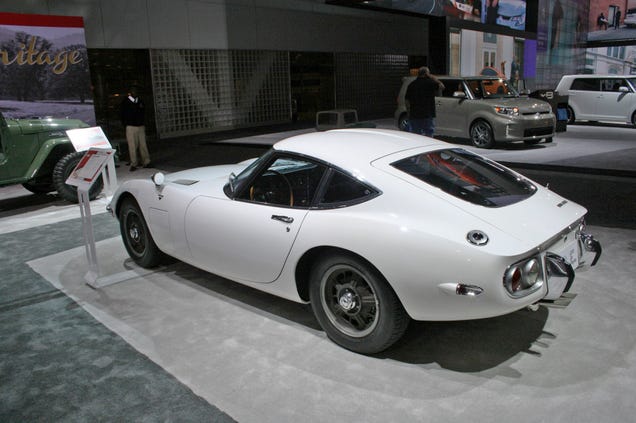 Even today, the car looks amazing. With its swooping curves and classic sports car profile, it has certainly aged well. The interior is incredibly tasteful mashup of wood and leather. The car held its own against anything from Europe or America.
It's at the auto show near a 1961 Land Cruiser and an IMSA GTP racer from the early 1990s. If you're down there, stop by and say hi. This 2000GT would probably be happy to know it's still appreciated.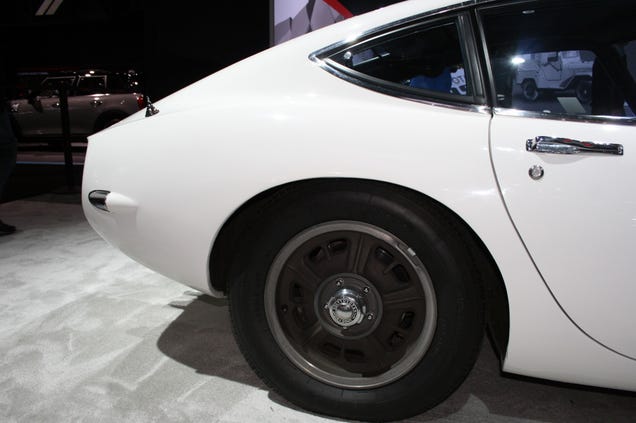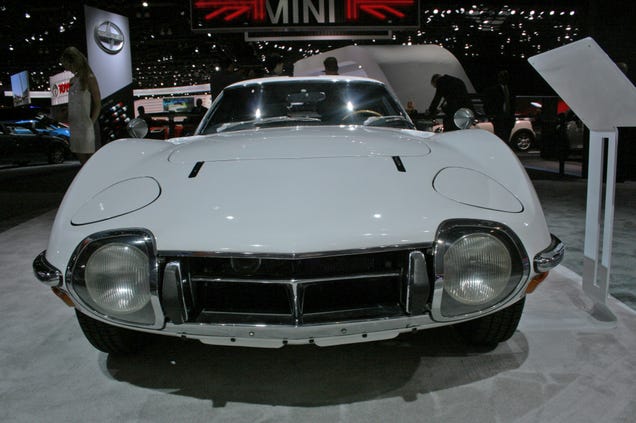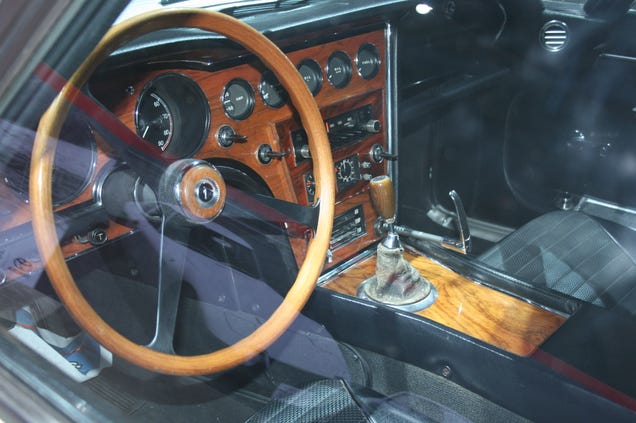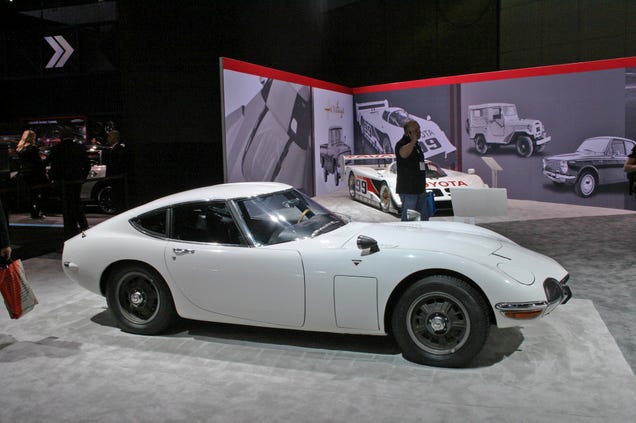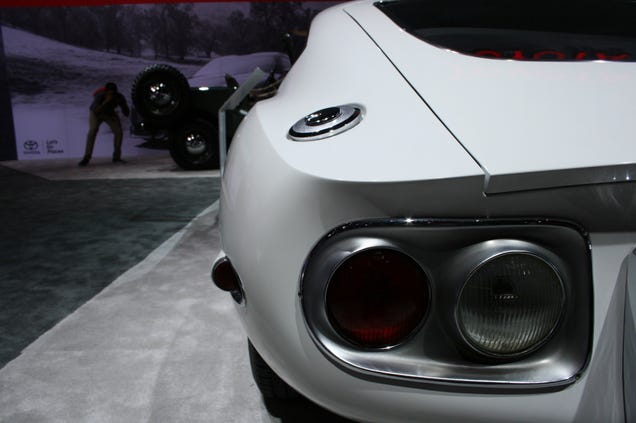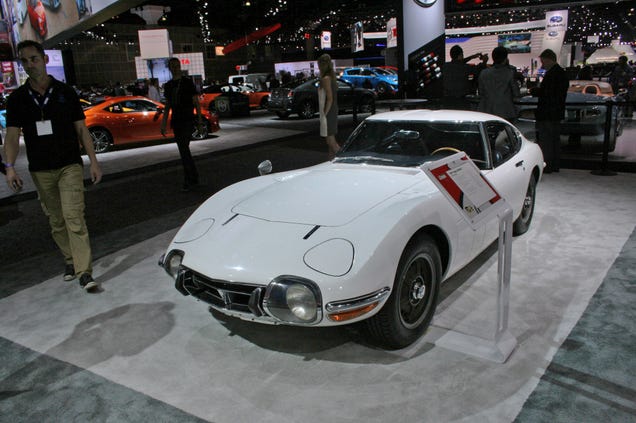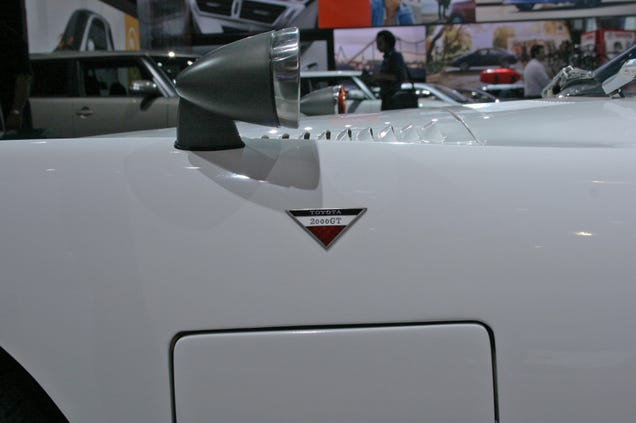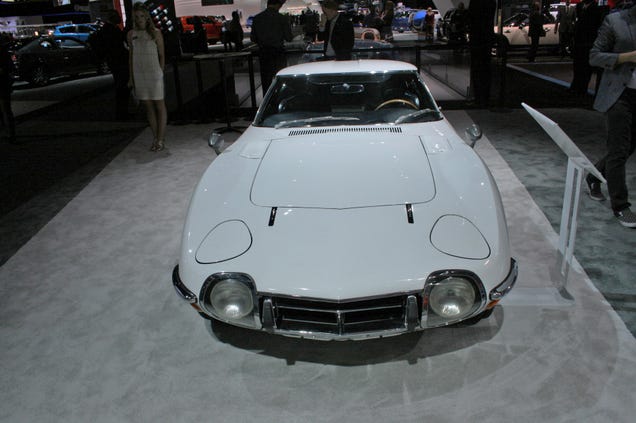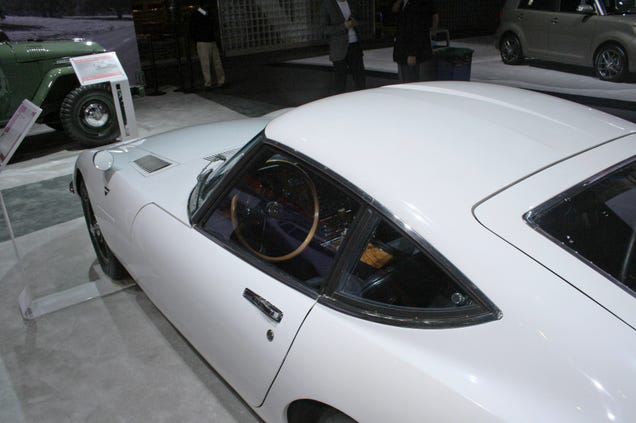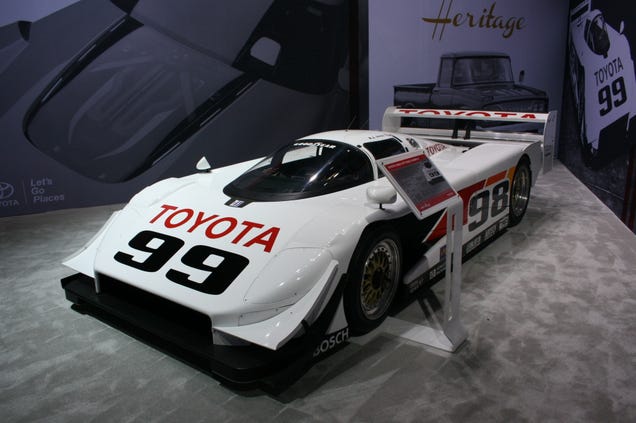 TO LEARN MORE ABOUT THE BENEFITS OF CAR WINDOW TINTING, ANSWERS TO FREQUENTLY ASKED QUESTIONS , MORE INFORMATION ABOUT AUTO GLASS TINTING IN CHICAGO, OR FOR A CAR TINTING QUOTE, CONTACT MIDWEST GLASS TINTERS 
 (847) 452-4818 or info@midwestglasstinters.net
REPOSTED BY MIDWEST GLASS TINTERS FROM:   YAHOO AUTOS
Q. Why does my car battery keep dying?
A. Cold weather may not be the only thing killing your battery. We've received letters from several readers complaining that their car battery has been going dead for no apparent reason, even with the car sitting in a garage.
One frustrated Honda Fit owner voices a common sentiment: "It keeps depleting and needing to be recharged. This is a defect and not my problem."
Once you've ruled out the common problems such as a weak or faulty alternator, slipping drive belts, and loose or corroded battery terminals, it probably is your problem. All batteries lose strength over time, including new ones sitting on a shelf in the store. If you're an urban dweller who occasionally drives only short distances with the lights and other accessories on, or someone who doesn't regularly drive your car, that will accelerate the process.
Also, new cars use more juice just sitting still than older models did. That's because everything from antitheft systems to standby electronic features draw juice even when the car is turned off.
The best bet is to start your car every few days and go for a spin of not less than 15 minutes—not only for the sake of the battery but also for various other components. You might consider investing in a trickle charger to keep the battery charged and ready to go.
Q. How often should I replace my car's wiper blades?
A. The short answer is, more often than you might think. Our tests have found that even the best-performing wiper blades start to lose their effectiveness in as little as six months. Streaks or missed expanses of glass are sure signs that the blades are ready for retirement.
One way to stretch the life of wiper blades is to clean the rubber edge periodically with a paper towel and glass cleaner. If that doesn't do the trick, treat yourself to new blades. We recommend replacing them as often as twice per year. The good news is that most are easy to install, and some stores, such as Advance Auto Parts, will perform the replacement work free of charge.
Q. Why won't my car start when the temperature drops?
A. If your car is reluctant to start on cold mornings, you're not alone. With the onset of winter temperatures, owners of a wide variety of vehicles find that their engine won't turn over, or that it runs roughly when first fired up. Those aren't old clunkers we're talking about; the list includes models that are practically new.
Depending on the make and model, a frozen relay or valve may be the culprit. Batteries also lose significant capacity as the temperature drops, compounded by thickening motor oil that puts a greater load on the battery. But that shouldn't be happening; manufacturers test cars to withstand conditions at the Arctic Circle. Odds are you're living well below the permafrost line.
The good news is that some manufacturers have quietly been issuing Technical Service Bulletins (TSBs) to address those non-starters, which means you may be able to get your car fixed free. If one of the vehicles listed in the chart below has left you out in the cold, it may be time for a visit to the dealer. Even if yours has been starting up fine so far, have it examined before you get stuck. (TSB summaries are available on the car model pages.)
| Make | Models | Year | Cause |
| --- | --- | --- | --- |
| BMW | Various | 2012-2013 | Fuel pump |
| Cadillac | ELR | 2014 | High-voltage battery |
| Chevrolet | Volt | 2014 | High-voltage battery |
| Dodge | Dakota, Durango, Ram | 2002-2006 | PCV valve |
| Ford | F-150 | 2011-2014 | Block heater |
| Jeep | Commander, Grand Cherokee, Liberty | 2002-2006 | PCV valve |
| Lexus | ES, RX | 2006-2009 | Relay |
| Toyota | Corolla, Highlander, Matrix, Prius, RAV4, Sienna | 206-2009 | Relay |
TO LEARN MORE ABOUT THE BENEFITS OF CAR WINDOW TINTING, ANSWERS TO FREQUENTLY ASKED QUESTIONS , MORE INFORMATION ABOUT AUTO GLASS TINTING IN CHICAGO, OR FOR A CAR TINTING QUOTE, CONTACT MIDWEST GLASS TINTERS 
 (847) 452-4818 or info@midwestglasstinters.net
REPOSTED BY MIDWEST GLASS TINTERS FROM:   CBS NEWS
DETROIT - Toyota is recalling nearly 423,000 Lexus luxury brand cars in the U.S. to fix fuel leaks that can potentially cause fires.
The recalls affect the 2006 to 2011 GS, 2007 to 2010 LS and the 2006 to 2011 IS models.
Toyota says that the cars' fuel lines have nickel phosphate plating to protect against corrosion. Some lines could have been built with particles coming in contact with a gasket. That can cause the sealing property to deteriorate and trigger fuel leaks.
Toyota says it's not aware of any fires or injuries caused by the problem.
The company first began looking into the matter in June of 2010 after getting a report of gasoline odor coming from a customer's engine compartment, according to documents posted Friday by the National Highway Traffic Safety Administration. Toyota investigated, but didn't find the cause until this year, the documents said. It decided to do the recall in October.
The company and dealers received six reports from the field and 238 warranty claims about the problem.
Dealers will repair the gasket seating surface at no cost to owners.
Some of the Lexuses were recalled in 2009 to fix leaks in aluminum fuel pipes.
* * * * *
TO LEARN MORE ABOUT THE BENEFITS OF CAR WINDOW TINTING, ANSWERS TO FREQUENTLY ASKED QUESTIONS , MORE INFORMATION ABOUT AUTO GLASS TINTING IN CHICAGO, OR FOR A CAR TINTING QUOTE, CONTACT MIDWEST GLASS TINTERS 
 (847) 452-4818 or info@midwestglasstinters.net
REPOSTED BY MIDWEST GLASS TINTERS FROM:  GREEN AUTOBLOG
Amid the flurry of hydrogen announcements from Toyota and Honda last night, Volkwagen has something to add: a new hydrogen fuel cell concept vehicle. This will be the first VW hydrogen fuel cell vehicle in many years – remember the Tiguan Hy-Motion back in 2008? – and it comes as a bit of a surprise.
First written up by the German publication Wirtschaft Woche, VW is going to have the prototype car (not pictured) available at the ride and drive at the Los Angeles Auto Show later this week. We don't yet know what kind of vehicle will sport the hydrogen powertrain, but our money's on a Golf variant. We'll see soon enough when we get to Los Angeles.
What's interesting is that there have been a number of not-so-mixed messages out of the VW executive ranks when it comes to hydrogen vehicles. VW's Japanese president, Shigeru Shoji, said in September that,hydrogen fuel cells, "may fly within Japan, but not globally." Last year, VW's electrification head Rudolf Krebs said that "hydrogen mobility only makes sense if you use green energy." Also last year, VW CEO Martin Winterkorn said it's basically impossible to build hydrogen vehicles at a "reasonable cost." Nonetheless, we're going to see a new VW H2 concept soon. Thoughts?
TO LEARN MORE ABOUT THE BENEFITS OF CAR WINDOW TINTING, ANSWERS TO FREQUENTLY ASKED QUESTIONS , MORE INFORMATION ABOUT AUTO GLASS TINTING IN CHICAGO, OR FOR A CAR TINTING QUOTE, CONTACT MIDWEST GLASS TINTERS 
 (847) 452-4818 or info@midwestglasstinters.net
REPOSTED BY MIDWEST GLASS TINTERS FROM:  YAHOO NEWS
Toyota has chosen to name its first hydrogen fuel cell car after the Japanese word for 'future' and claims that the new model represents a turning point in the automotive industry.
The Mirai, which until now had been known by its concept car name of the FCV, has been 10 years in development. It will be officially unveiled to the world on Tuesday at the LA Auto Show, and will be going on sale in the US at some point in 2015.
As well as officially naming the car in a special event on Monday, Toyota's president and CEO, Akio Toyoda, described it as an environmentally-friendly car that will be fun to drive and that "lets you have it all with no compromises."
"We imagined a world filled with vehicles that would diminish our dependence on oil and reduce harm to the environment. It was a bold, but inspiring goal. And, today it is a reality," he said.
Despite the huge strides made by Tesla in developing electric cars that are desirable, fun to drive and that don't require overnight recharging every 100km, the hydrogen fuel cell is still considered the solution to making future cars greener.
The Mirai, for example, can travel 300 miles (over 480 km) on a single tank of hydrogen and refueling takes roughly five minutes. It takes a Tesla supercharger 20 minutes to put a 50 percent charge on a Model S when it's running low on power.
However, unlike for plug-in electric vehicles, the infrastructure needed to support fuel cell cars — i.e., hydrogen filling stations — is almost non-existent. There is a small network of refueling points in California, but beyond the west coast, they're a rare sight.
As well as announcing the car, Toyota also confirmed that it is building 12 hydrogen stations across New York, New Jersey, Massachusetts, Connecticut and Rhode Island, to go with the 19 it has planned for California.
TO LEARN MORE ABOUT THE BENEFITS OF CAR WINDOW TINTING, ANSWERS TO FREQUENTLY ASKED QUESTIONS , MORE INFORMATION ABOUT AUTO GLASS TINTING IN CHICAGO, OR FOR A CAR TINTING QUOTE, CONTACT MIDWEST GLASS TINTERS 
 (847) 452-4818 or info@midwestglasstinters.net
REPOSTED BY MIDWEST GLASS TINTERS FROM:  YAHOO AUTOS
All over New York — and other upscale megalopoli like London and Vancouver — slender residential glass towers sprout, like some pernicious invasive reed. Each one touted as an order of magnitude more expensive than its predecessor, the apartments these buildings contain are outfitted with features so exclusive, the ordinary consumer will not even recognize their significance: book-matched Croatian walnut travertine, hand-polished Ecuadoran bocote, Grand Palais enamel ranges.
They are also empty. Generally devoid of permanent residents, these buildings and the apartments they contain act as transitory housing — pieds-a-terre — for the global one percent, who light upon their $50 million dwellings when the mood or season suits.
Those same economics have spawned a new thatch of elite sports cars. All-new or significantly updated two-seaters like the Jaguar F-Type, Chevrolet Corvette Stingray, and (forthcoming) second-generation Audi R8, as well as slightly older and ostensible two-seaters like the Porsche 911 and Nissan GT-R, now duke it out for the AmEx Centurion Cards, and rear ends, of the beau monde as their second (or third or fourth or fifth) vehicles; something to keep at the house by the ocean, or the mountains, or the vineyard. Call them pieds-a-car.
2016 Mercedes-AMG GT S
Entering into this gilded fray this coming spring is the all-new, 503-hp Mercedes-AMG GT S (a less potent and "S"-less 456-hp variant will follow in mid-2016). Powered by a twin-turbocharged, 4-liter V-8, and transmogrifying its spirit to terra firma through an updated version of the 7-speed dual clutch transaxle, the GT S will rip its way to 60 mph in 3.7 seconds, on its way to a terminal velocity of 183 mph. That's comparable to its aforementioned competitors, and likely quicker than a major insider commodity trade.
This is a marked achievement, especially when considering that this is only the second complete car (after the rare SLS) built by Mercedes' in-house performance sub-brand, AMG. Despite having dispensed with its older brother's vital (and thirsty) 6.3-liter naturally aspirated V-8 and gullwing doors, one can see clearly the influence of SLS' design on the GT S. It has a similar Olympic lap pool of a hood, squinty ovoid tail lamps, and tersely grimacing Bender the Robot mouth.
This isn't surprising, because it shares a good deal of its aluminum sub-frame/mid-front engined/rear transaxled underpinnings with that previous model. Though we imagined it in our minds as much smaller and lighter, it also shares much of that outgoing model's horizontal and gravitational dimensions, coming in at just 3.5 inches shorter and 175 lbs lighter the SLS—that means about 15 feet and 3,500 lbs.
2016 Mercedes-AMG GT S
This doesn't serve it well, in our opinion. Whereas competitors like the F-Type look much smaller — and much better — in person than they do in photographs, the opposite is true of the GT S. Like a wide-eyed, pumpkin-headed starlet, who looks great projected at 60 feet but like a bonsai sunflower when spotted in the wild, the GT S has awkward proportions. We really like its broadly toned rear end and muscular quadriceps. But as much as recent Benzes like the S-Class and C-Class have reclaimed a sense of grace, we couldn't locate the same in the GT S. We kept trying to come up with positive templates for its appearance, but all we could think was: cheesecake lollipop, extruded robot teardrop, or round of windswept boursault impaled on a butter knife.
Inside, our feelings are similarly complicated, and we mean that quite literally. As in other contemporary Benzes, the materials are beyond reproach: metal, leather, carbon fiber, and piano black (or something like it in argent matte which we'll call "synthesizer silver") are expertly applied. And the new sloping center console is, as on modern Porsches, quite dramatic. But, as if in homage to 1980s Alfa Romeos or 2010s Aston Martins, the controls are placed in improbable — and in the case of the joyless joystick that acts as the transmission knob, impossible — locales. We have never before wished for a prehensile spinal column, but this is seemingly the only way one could comfortably place this car in park, drive, neutral, or reverse. Or reside in its seats, which were as firm and unsupportive as a reform-school principal.
We did very much like the big flip-top Porsche 928-esque hatchback, which granted a quantity of actual, usable trunk space — something jarringly absent from the SLS. Firmly in the positive column as well is the way the GT S performs. It is fast. Very fast. In fact, it gobbled up everything the northern California mountains pitched at its prominent proboscis. The transmission response is greatly improved over its often-laggardly behavior in the SLS. The engine's baritone exhaust note amps toward the profound (especially from outside the car). The computer actuated, ridiculously acronymed suspension causes the big 265/295 series (front/rear) rubber mounted to the forged 19"/20" (front/rear) wheels to offer commendable grip — if a bit too much stiffness for our false teeth. And the optional carbon ceramic brakes are a drag, in the best possible way.
2016 Mercedes-AMG GT S
Yet, somehow, the GT S left us feeling dispassionate. It was wonderful in many respects, and a vivid and significant step forward for Mercedes-Benz sports cars. Yet it didn't manage to grab us by the loins. In the context of the category, it lacked the precision of the Porsche 911, the incorrigibility (and seductive shape) of the Jaguar F-Type, or the functionality of the outgoing R8. We liked it, but we weren't in love, and love is everything in a sports car. Its only job is to make you grin and salivate every time you touch it or sit in it or remember, in the drudgery of your hideous existence, that you actually own it.
Compared to the $220,000 SLS, the AMG GT S' anticipated price of $130,000 to $140,000 will seem like a deal, albeit one slightly higher than the Jaguar competition but close to what the higher-end Porsche 911 models command. (The non-S may start around $110,000.) Like a perfectly executed but uninhabited showplace condo in the sky, the GT S is laden with all the compelling attributes that signify absolute desirability. Yet it lacks that odd and unconscious anima that lights up our irrational emotional receptors. Like Burt Bacarach said, "a room is not a house, and a house is not a home."
TO LEARN MORE ABOUT THE BENEFITS OF CAR WINDOW TINTING, ANSWERS TO FREQUENTLY ASKED QUESTIONS , MORE INFORMATION ABOUT AUTO GLASS TINTING IN CHICAGO, OR FOR A CAR TINTING QUOTE, CONTACT MIDWEST GLASS TINTERS 
 (847) 452-4818 or info@midwestglasstinters.net
REPOSTED BY MIDWEST GLASS TINTERS FROM:  HUMANSAREFREE
The recent announcement that the Quant e-Sportlimousine, which is a salt water powered car, has been certified for use on European roads is a big sign that the Oil Cartels are losing the energy war.
Since the early 1900s, the Oil Cartels, which are controlled by the Controllers, have been harassing and silencing alternative energy inventors who pose a threat to the Oil Cartels. One of the greatest alternative energy inventors that they silenced was Nikola Tesla.
Unlike traditional cars that run on gasoline, the Quant e-Sportlimousine runs on an electrolyte flow cell power system made by NanoFlowcell that has the ability to generate an astonishing 920 horsepower (680 kW).
This salt water powered car can go from 0-62 mph (100 km/h) in 2.8 seconds and has a top speed of 217.5 mph (350 km/h). The Quant e-Sportlimousine is built by the German company Quant.
Electrolyte flow cell technology has been around for decades, but it wasn't until recently that certain car manufacturers were given the permission to start building cars that run on electrolyte flow cell technology.
This type of alternative energy technology will eventually make gasoline powered cars obsolete, because using electrolyte flow cell technology to power cars is a lot more efficient and much cleaner than using gasoline.
TO LEARN MORE ABOUT THE BENEFITS OF CAR WINDOW TINTING, ANSWERS TO FREQUENTLY ASKED QUESTIONS , MORE INFORMATION ABOUT AUTO GLASS TINTING IN CHICAGO, OR FOR A CAR TINTING QUOTE, CONTACT MIDWEST GLASS TINTERS 
 (847) 452-4818 or info@midwestglasstinters.net
REPOSTED BY MIDWEST GLASS TINTERS FROM:   YAHOO AUTOS
Everybody wants to own a keeper. A car that provides so much personal satisfaction that the years and miles can just fly by, while the enduring qualities of that daily driver remain picture perfect.
The hard part for most folks comes down to hype.
To sell more cars, manufacturers continue to promote short-term quality studies that have little or nothing to do with the long-term ownership experience. For example, J.D. Power's Initial Quality Study only covers the first 90 days of ownership, while its long-term survey tracks three-year-old vehicles over a short 12 month span.
In a market where the average car and truck is now over 11 years old, a long-term reliability study requires a much longer view of car ownership. For those of us who are looking to find a good used car, or even feel concerned about how a new car will hold up, we should be able to know the longevity of a vehicle for the entire life cycle instead of just a random early point in time.
This is why Nick Lariviere and myself have developed the Long-Term Quality Index. With over 550,000 data samples from all over the country, we have been able to look specifically at measuring the three key ingredients that tell you how well a given model has performed in today's marketplace; mileage, age and condition.
To make this study fair and impartial, we have also taken two unique steps that represent a first for long-term reliability studies in the auto industry. The first is removing owner bias. Certain people will always recommend a car simply because that's what they bought in the past and if something bad happens, they won't tell you about it. Others are just oblivious to the thumping of a bad transmission, or the knocking of a bad motor. That is why we only have mechanics and skilled professionals appraise the vehicle's condition.
Second, we focus exclusively on condition and longevity. Cars that are either 18 years or older, or have 180,000 or more miles, have endured well past the average life-span of the average vehicle.
In our study, we're finding that only a chosen few can routinely achieve these two levels of longevity without a major mechanical defect. It's this level of engineering excellence that we want to highlight in our study.
So what have we found so far? Some of what you might expect, but a lot of surprises.
The Over-300,000 Club Is Still Pretty Exclusive: Five types of vehicles make up more than 60% of the cars and trucks with at least 300,000 miles. They are:
By our calculations, these models are about 2.5 times more likely to hit 300,000 miles than any other vehicle.
One Nissan model is greater than all of Volkswagen:
We're not talking about a mid-sized Altima, or the Sentra compact which has become the official taxi south of the border. The biggest surprise so far in the study has been the Nissan Maxima. Older models (2002 and earlier) with the 3-liter engine and four-speed automatic offer exceptional long-term reliability.
In the long-term reliability study, 1,038 Maximas out of 4,825 have gone over 180,000 miles (21%), versus only 785 Volkswagens out of 14,518 (5.4%)
Cadillac has VW levels of long-term reliability:
Both brands have abysmal long-term reliability with Cadillac scoring the same 5.4% as Volkswagen, which is less than half of the industry average. Head gasket issues for most years of the Northstar V-8 along with high maintenance costs make older Cadillacs a nadir when it comes to finding a long-term keeper.
How bad does it get for Cadillac? Well, here's a shocker for you.
Cadillac Cars = Older Kias: If you removed the Cadillac Escalade, which is nothing more than a full-sized primped-up version of the less expensive Chevy Tahoe and GMC Yukon, the Cadillac brand becomes a true bottom dweller. Kias that were made before Hyundai's takeover of that brand show similar levels of long-term failure.
The Honda Accord Crushes Nearly All of Europe: Thanks in great part to the sound reliability of older Volvos, all European brands are barely able to beat the number of Accords that have been traded-in with over 180,000 miles. The Honda Accord's tally of 3,826 trade-ins with over 180,000 out of 12,398 nearly beats Audi, BMW, Jaguar, Land Rover, Mercedes, VW, Volvo, Saab, Porsche, and BMW's sub-brand MINI combined. These European models required a staggering 67,484 vehicles and an army of old Volvos to surpass the mileage tally of one popular Honda model.
British Roots Do Not Bear Reliable Fruit: You have about as much chance of dying from an injury this year as you do buying a Land Rover and a Jaguar with outstanding reliability. The chances of both vehicles combined lasting over 180,000 miles before getting kicked to the curb is an eye-popping 1,700:1.
The Accord and Camry Are Workhorses: Even with well-known transmission issues for certain six-cylinder Honda Accords, the two most popular mid-sized vehicles continue to be kept for far longer periods of time than their competition. The Accord and Camry have remained cars worth keeping with 28% of all Accords traded-in with over 180,000 miles, and 24% of all Toyota Camrys following suit. Both are more than twice the industry average of 11%.
Exceptional Reliability Is Still A Rare Thing: A lot of manufacturers have applied cost-cutting measures and decontenting methods to extremes. These engineering shortcuts often don't reveal themselves until after the vehicle goes beyond 100,000 miles. However, there is still a very wide gulf that separates the market leaders from the market laggards as those miles and years add up.
TO LEARN MORE ABOUT THE BENEFITS OF CAR WINDOW TINTING, ANSWERS TO FREQUENTLY ASKED QUESTIONS , MORE INFORMATION ABOUT AUTO GLASS TINTING IN CHICAGO, OR FOR A CAR TINTING QUOTE, CONTACT MIDWEST GLASS TINTERS 
 (847) 452-4818 or info@midwestglasstinters.net
REPOSTED BY MIDWEST GLASS TINTERS FROM:   WALL STREET CHEAT SHEET
Everyone knows a red Ferrari convertible attracts attention from the highway patrol. Pricey speed demons have a certain disadvantage when it comes to moving violations, but their high cost also rules out the young and the reckless — the class of driver known to take the most risks. Believe it or not, you can't find Mustang, Challenger, or Camaro in the top 20 of most-ticketed automobiles, according to data analyzed by Insurance.com. What's more, the frumpy Toyota Prius is ticketed more often than a Corvette.
Using over 550,000 requests for insurance quotes over the course of a year, Insurance.com put together a list of the cars whose drivers reported getting the most tickets over the previous three years. In the muscle car capital of the world, this list skews, cheap, sporty, and foreign, but there are a few wild cards in the mix. Compared to the 19.9% of all drivers who reported getting a ticket, these cars attracted tickets in 28% to 33% of the situations.
Here are the 10 most-ticketed cars on U.S. roads.
10. Mazda2
Like the Ford Focus and VW Golf, the Mazda2 has a reputation as a car worth the aftermarket treatment. Cops are aware of this fact as well. In the huge sample size, 28.1% of 2014 Mazda2 drivers had reported violations, about 8% higher than the average car. Numerous offenders had speeding and racing convictions under their belt, which sent insurance premiums skyrocketing. Probably the biggest factor in the Mazda2's ticket total is its base price. At $14,720, there are many young drivers behind their wheels.
9. Toyota FJ Cruiser
Perhaps the unusual color combination on the Toyota FJ Cruiser makes it stand out from the automaker's other models. Whatever the reason, 28.4% of drivers of these sport utility vehicles have found themselves with a ticket in hand in recent years. Another Toyota that didn't make the top 10 but was notable on the most ticketed list was the Prius, which locked down 20th place with 27% of owners getting tickets. That was more often than the triumvirate of American muscle cars.
8. Scion tC
The compact sport coupe is a recurring style on the list of most ticketed cars on U.S. roads. With a base price under $20K and a reputation for performance, it is no wonder 28.8% of Scion tC drivers reported getting a ticket recently when shopping for a new insurance package. It will hardly come as a surprise that Insurance.com listed speeding as one of the recurring violations for owners of this Scion model.
7. Mercury Topaz
The Mercury Topaz (and its sibling the Ford Tempo) have been out of production since 1994, but a large volume of these rides are still on the street and getting hit with tickets for violations of all sorts. Because liability coverage is all that is necessary for these vintage auto specimen, locking up a cheap rate for a Topaz is possible. Of those who were looking for a price quote, 28.8% had reported being ticketed in the previous three years in the sample of over 550,000 drivers.
6. Volkswagen Rabbit
The Volkswagen Golf has been sold under the Rabbit nameplate for several generations of the vehicle, the most recent of which was released in 2004. As drivers of the Golf GTI will attest, these cars are favorites of the aftermarket set for their responsiveness and lightweight body. Even the base 2015 Golf starts below $18K, so expect the new version to stay in the top 10 in ticketed cars for years to come. Speeding was a common infraction among the 29.6% of Rabbit drivers who had been pulled over in recent years.
5. Subaru Tribeca
The Tribeca sold so poorly for Subaru that the automaker stopped producing the SUV in 2014. Of the vehicles that are actually on the road, drivers are racking up tickets at a prodigious pace. Insurance.com data showed 29.7% of Tribeca drivers receiving tickets in the three years up to the 2014 study. Though the volumes are surely lower than many other cars on this list, the Tribeca's rate of ticketing is the highest in the utility vehicle segment.
4. Toyota Supra
Insurance.com reported citations for driving without insurance popping up for Supra owners, but it is safe to say speeding is the pastime of choice for this enthusiast's favorite. The Mark IV, which was the last generation Supra built from 1993 to 2002, led the pack for this performance model. Overall, 30.8% of Supra drivers said they had been ticketed in recent years when shopping for a new rate.
3. Scion FR-S
The Scion FR-S is always popping up on lists of hot performance cars around $25K, so there is no mystery as to why it broke the top three in most ticketed vehicles on U.S. roads. Almost one third (32.6%) of FR-S drivers had been cited for some type of violation over the previous three years in the Insurance.com study, which sent premiums skyrocketing for a driver with multiple speeding tickets.
2. Pontiac GTO
Like the Topaz and Supra, the Pontiac GTO may have ended its production run long ago but still reels in a high number of tickets. A robust 32.7% of GTO owners had received a citation over the previous three years. As one of the original American muscle cars, the GTO holds a unique place on the most ticketed list, but this last generation was an import from GM's Australian subsidiary, Holden. Standard hood scoops and 350 horsepower would explain its high position among this group.
1. Subaru WRX
Always on the list of best performance cars under $40K, the Subaru Impreza WRX is built for speed. It usually tops the list of cars ripe for aftermarket upgrades as well. The combination of racing stock and low price point makes it a magnet for tickets, and 33.6% of WRX drivers reported they had been cited in the three years prior to shopping for insurance quotes. WRX STI performance variants featuring 305 horsepower likely have even higher ticketing rates. It's safe to say cops have this car on their radar
* * * * *
TO LEARN MORE ABOUT THE BENEFITS OF CAR WINDOW TINTING, ANSWERS TO FREQUENTLY ASKED QUESTIONS , MORE INFORMATION ABOUT AUTO GLASS TINTING IN CHICAGO, OR FOR A CAR TINTING QUOTE, CONTACT MIDWEST GLASS TINTERS 
 (847) 452-4818 or info@midwestglasstinters.net